Simu Liu and Jeremy Lin Are Headlining a Charity Basketball Game in Toronto
The CCYAA Celebrity Classic will aim to raise funds for the Jeremy Lin Foundation and a new community centre. Hasan Minhaj and Ronny Chieng will also be there.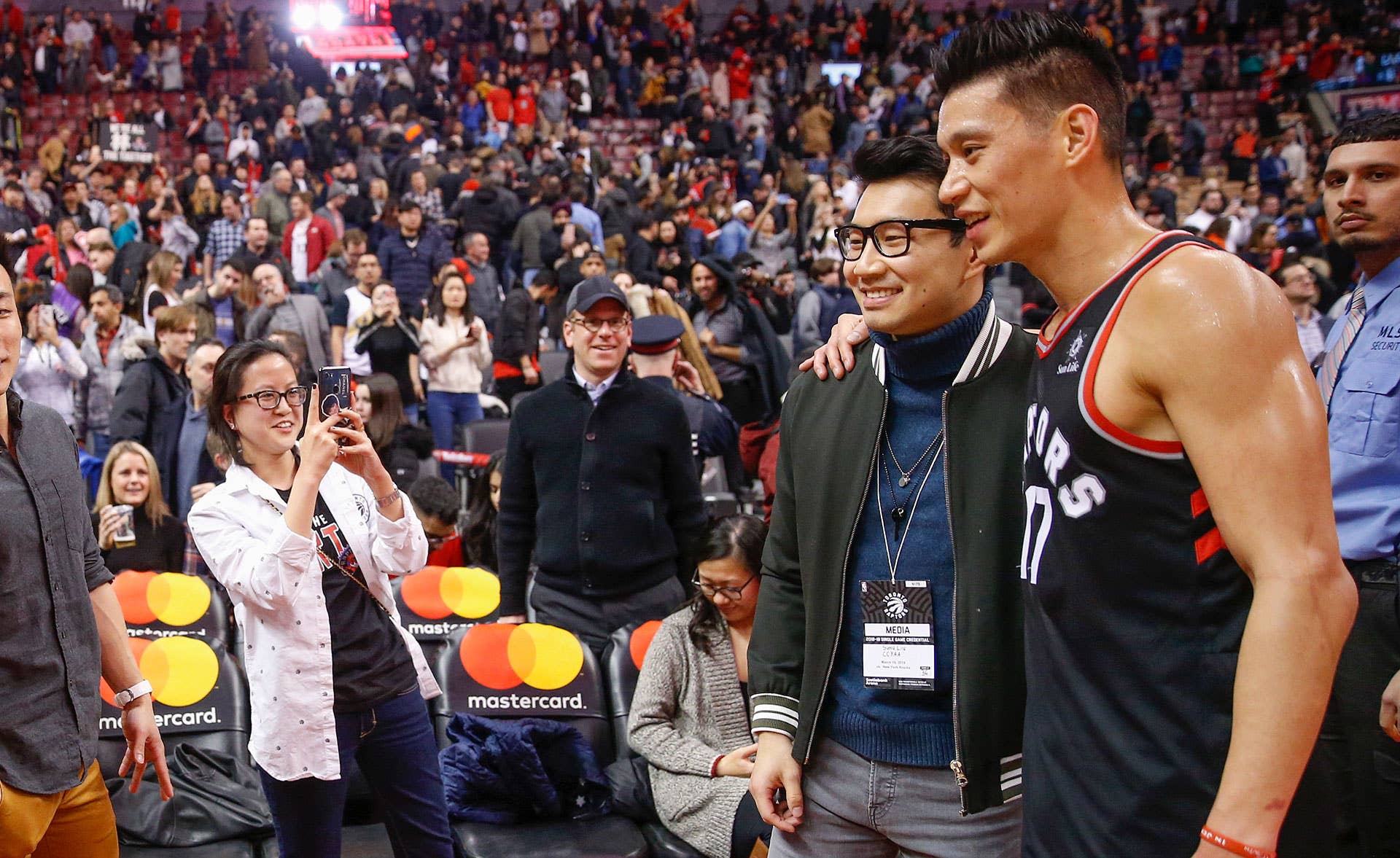 Getty
Image via Getty/Rick Madonik/Toronto Star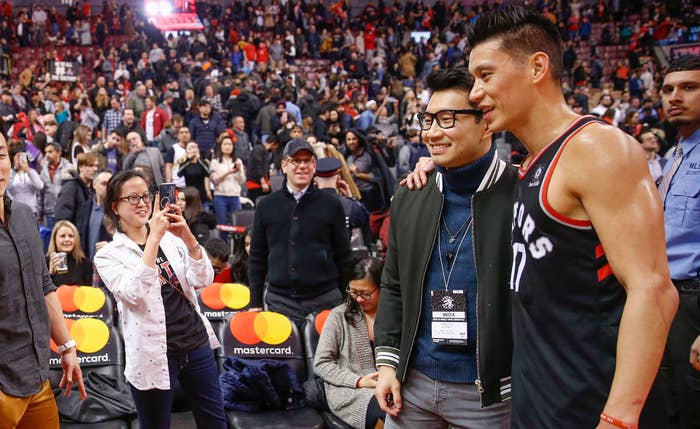 Two Asian legends are getting ready to ball for a cause.
Simu Liu is linking up with the Canadian Chinese Youth Athletic Association (CCYAA) to host a celebrity basketball game in Toronto, and ex-Raptor Jeremy Lin is the first to join the roster. 
The event will feature over 20 celebrities, athletes, and "personalities from the North American Asian community," with the goal of raising funds for the Jeremy Lin Foundation and the CCYAA's new community centre. The 2019 NBA champion's non-profit aims to serve overlooked Asian American Pacific Islanders via a variety of programs and initiatives focused on "narrative change, community empowerment, and cross-racial solidarity."
The game is set to take place July 9 at the University of Toronto's Goldring Centre for High Performance Sport.
"The CCYAA Celebrity Classic was a massive success when we launched it in 2019," said Liu in a statement. "It was a celebration of diasporic Asian culture that brought together some incredible actors, musicians, and influencers from around the world—and all in support of two very worthwhile causes."
After a three-year hiatus, the Shang-Chi actor promises this iteration of the Celebrity Classic will be bigger and better. "This year, we're celebrating Asian Americans and Canadians who have broken barriers and achieved success in Hollywood, pro sports, music, comedy, and food. We invite the city of Toronto to celebrate with us on July 9th!" 
In an Instagram post, Liu said that Hasan Minhaj, Ronny Chieng, Steven Lim, Philip Wang, and Leenda Dong will be among the celebs taking part in the game.
The weekend will also feature a halftime performance by Canadian singer Alex Porat, an interactive pop-up by Toronto's Asian night market Superfresh, a comedy night by Yuk Yuk's headlined by Julie Kim, and a variety show featuring performances from local dance teams, artists, dunkers, and the game's celebrity hosts.
Liu and Lin have had an ongoing bromance dating back to the latter's time playing with the Raptors. 
"It's one of those friendships where I'm sure when we find ourselves in the same place, we'll pick right back up again," Liu said in an interview with Complex Canada. "I'm just such a fan of his, such an admirer of everything that he stands for, both on and off the court. And, you know, he's had a really tough past couple of years. Personally, I think he deserves a lot more than he got from the league, from the world. And I'm always rooting for him wherever he's at—whether it's China, whether it's the NBA, whether it's the G League, I'll always be watching his games."
Check the CCYAA's website for info on ticket availability.