NBA Fans React to Lakers Getting Eliminated by Suns in First-Round Playoff Series
The Lakers and LeBron James got eliminated in Game 6 of their first-round series against the Suns and NBA fans took to social media to share their thoughts.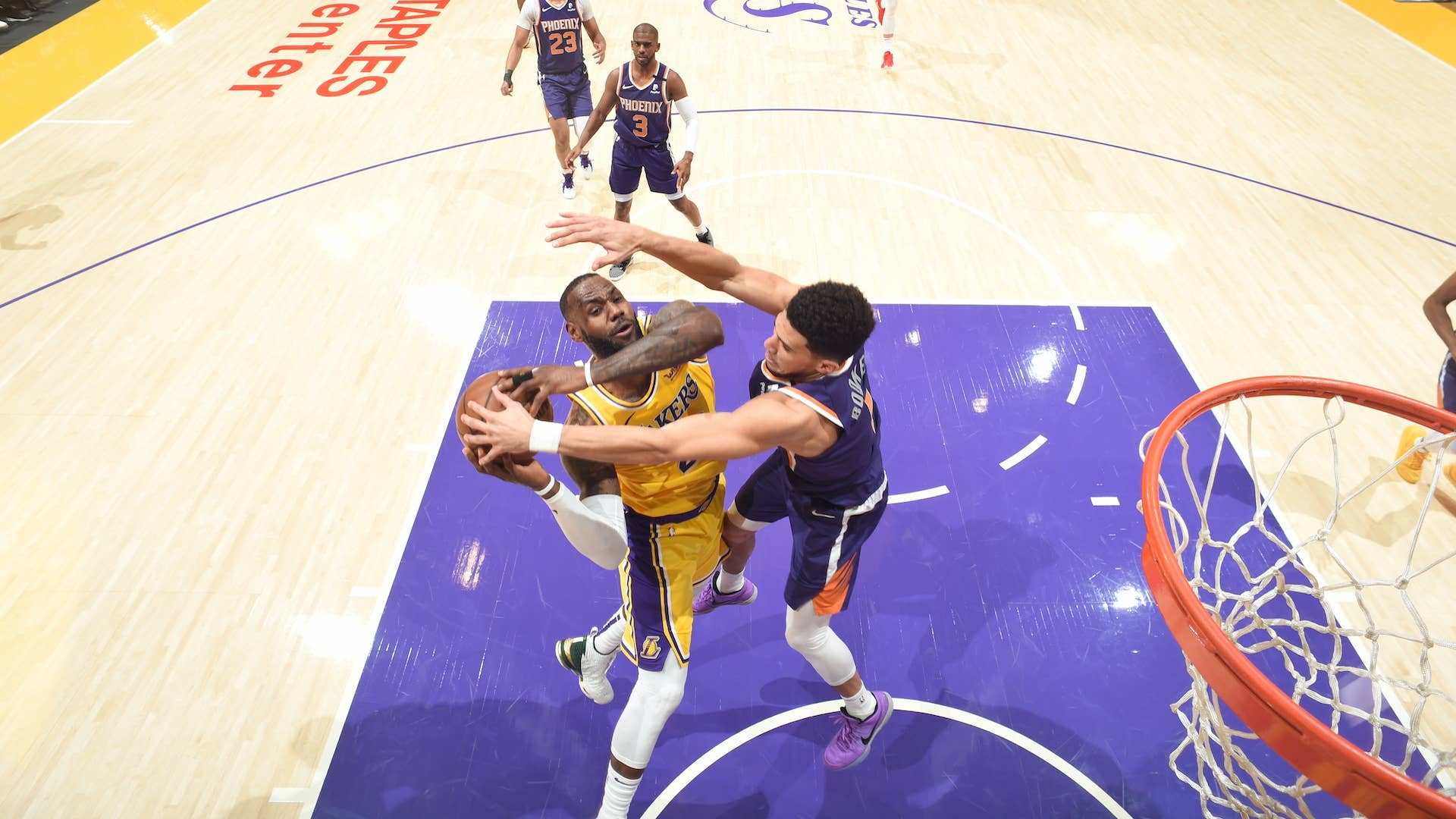 Getty
LOS ANGELES, CA - JUNE 3: LeBron James #23 of the Los Angeles Lakers drives to the basket against the Phoenix Suns during Round 1, Game 6 of the 2021 NBA Playoffs on June 3, 2021 at STAPLES Center in Los Angeles, California. Copyright 2021 NBAE (Photo by Andrew D. Bernstein/NBAE via Getty Images)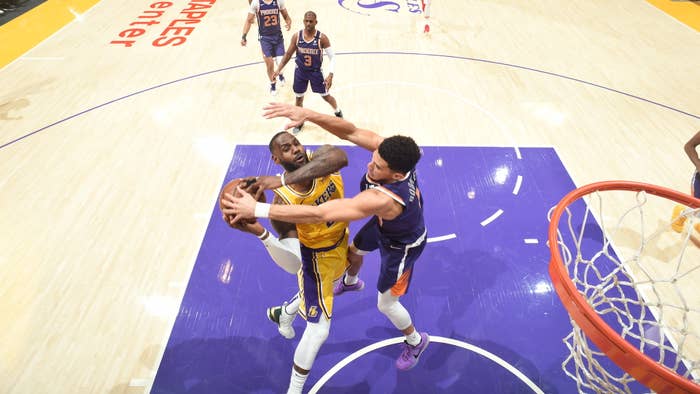 Los Angeles Lakers and LeBron James got eliminated in Game 6 of their first-round playoff series against the second-seeded Phoenix Suns on Thursday.
It's the first time the Suns have won a playoff series since 2010. It's also the first time since 2010 that the Suns have made a postseason appearance. Devin Booker had an amazing night with 47 points while LeBron was able to score 29.
Anthony Davis, who was out in Game 5 and half of Game 4 after suffering a strained groin, started during Thursday's Game 6 but left after playing for only a few minutes.
The final score of the game was 113-100. It's the first time that the 36-year-old James, who has made the NBA playoffs in 15 out of his 18 seasons in the league, has ever been eliminated in the first-round.
NBA Twitter was abuzz with talk of Game 6 and featured everything from analysis to jokes. You can check out some reactions to the 2020 NBA champions getting eliminated from the playoffs below.