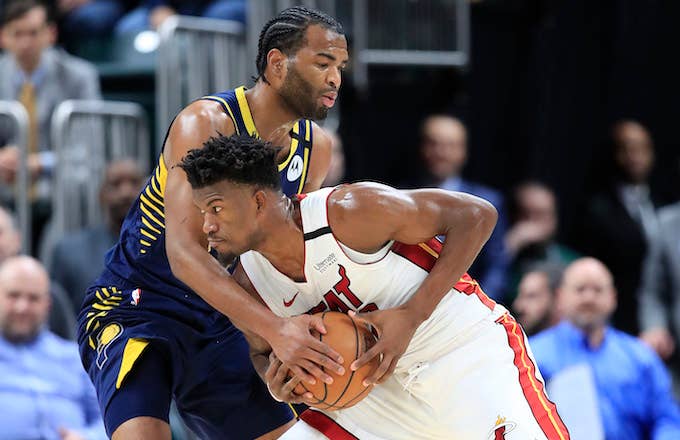 Things got very tense during Wednesday night's Pacers-Heat game between Jimmy Butler and T.J. Warren as the two exchanged words. 
Later in the game, Butler blew Warren a kiss after he received a technical foul and got ejected. Warren, as you can see in the clip below, got the technical after clapping at Butler after he received a foul of his own.
Warren then reacted by flipping Butler off.
After the game, Butler called Warren "soft" and explained his side of the story. "To me, I think It's tough for him because I can guard him, he can't guard me. At the end of the day that's what it comes down to. Like I said, I think you just gotta watch your mouth in certain situations. There's some shit you just don't say as a man. He gotta see me the next time. Because I feel like what he said was truly disrespectful and it's all good.... I ain't scared of nobody." Butler continued, "He's not even in my fucking league, nowhere near me..."
Butler also took to IG to take some more shots at Warren and to reiterate that he was mad that he couldn't guard him.
Miami ended up winning the game with a final score of 122-108.