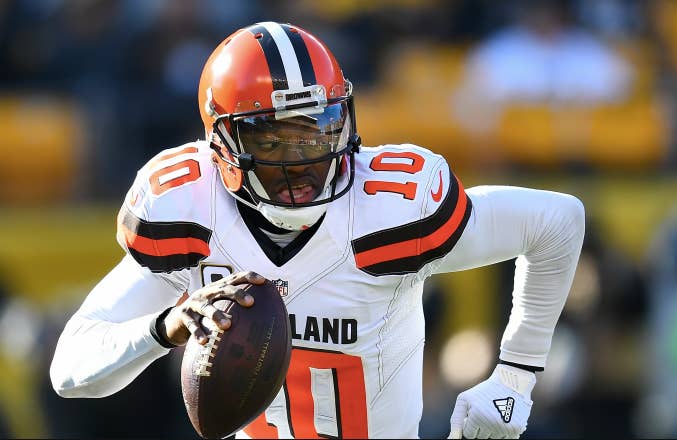 Robert Griffin III has returned to the NFL. After a year out of football, the former Baylor star and Washington Redskins quarterback signed a one-year deal with the Baltimore Ravens.
We have agreed to a one-year deal with QB Robert Griffin.
Griffin last played for the Cleveland Browns in 2016-17. The former second overall pick started five games that season, but struggled with a shoulder injury and threw for only two touchdowns comparered to three interceptions. Cleveland released him in March 2017.
New Ravens' QB Robert Griffin III's last NFL game was Jan. 1, 2017 against the Steelers. He threw for 232 yards, two TDs and one INT.
Robert Griffin III is the last QB to win a game for the

#Browns

.

It's been 466 Days since that Christmas Eve..
RG3, of course, won't start—Joe Flacco is Baltimore's guy—but the Ravens were impressed after watching Griffin work out, and they elected to snag him as a potential backup.
Harbaugh said that Griffin III had a very good workout. "We're excited about it. We felt like we needed a No.2 QB. I'm really feeling like we got a steal. I felt like he really wanted to be a Raven."
Griffin seems psyched to be back.
He also thanked his new wife, Grete Griffin.
Couldn't have done it without you baby 😘
The 2011 Heisman Trophy winner entered the league on a wave of hype and lived up to it initially, when he made the Pro Bowl in his rookie year. But injuries hampered his once promosing career, and it will be interesting to see if he can recapture some of that original magic.