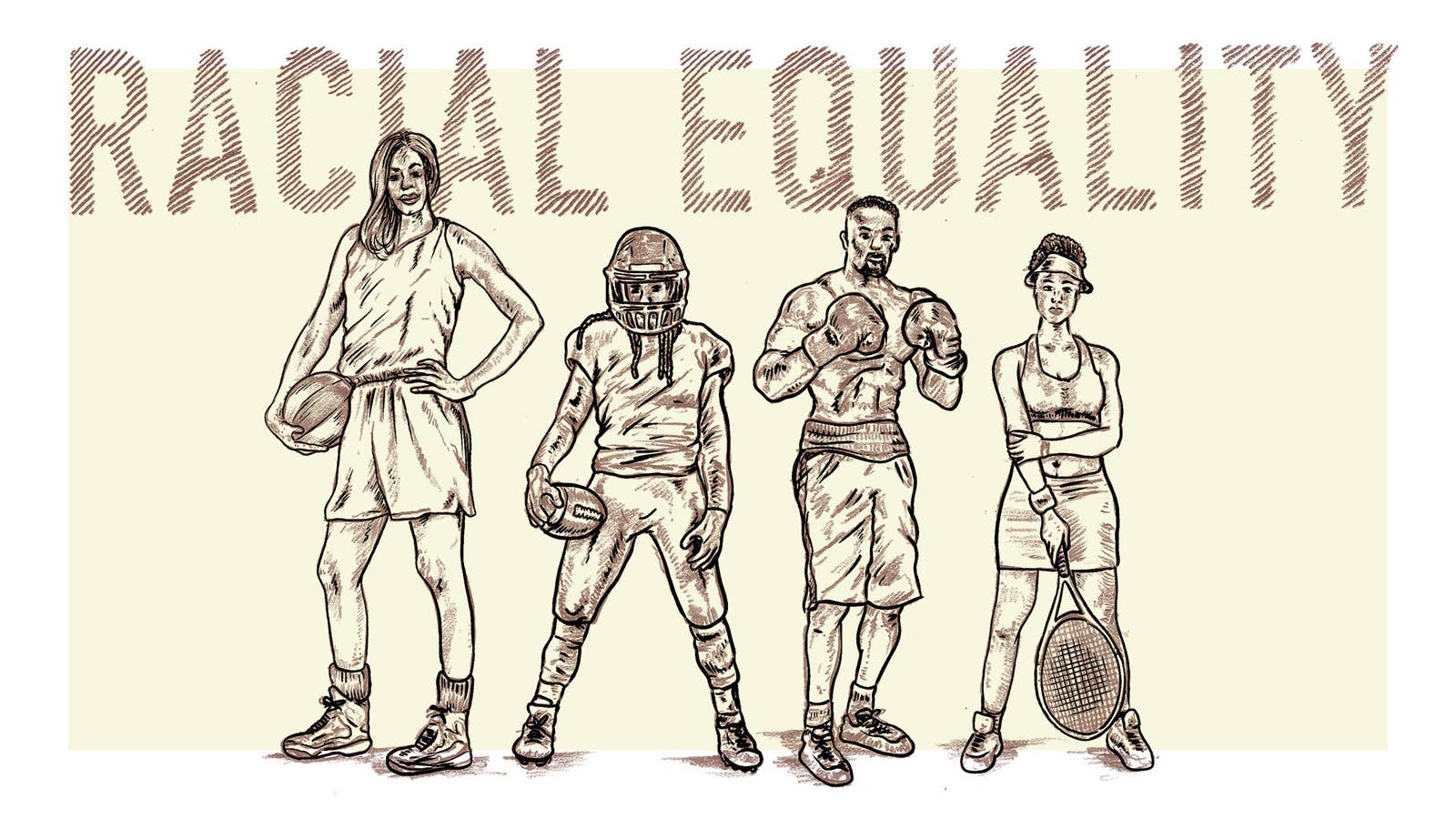 Throughout history, Black athletes have done more than simply play and excel at the game. They've embraced their platform—shattering barriers, raising awareness, and spurring social improvement.
Examples abound. Tommie Smith and John Carlos famously stood with their heads down and fists high after winning the gold and silver medals at the 1968 summer Olympic games, advocating for unabashed racial pride and Black nationalism. Reigning world heavyweight champion Muhammad Ali publicly rebuffed the Vietnam draft in 1967. Promising professional basketball player Mahmound Abdul-Rauf waited inside his team's locker room when the national anthem was played during the mid-90s, noting that it was a "symbol of oppression" that didn't jive with his Muslim beliefs. More recently, former football quarterback Colin Kaepernick took a knee in protest of police violence against Black and brown communities.
These stories represent important milestones in Black history, and the legacy of Black sports figures speaking up continues today. Amid society's increased focus on racial equality, some of our most respected modern athletes and sports organizations are leading the charge. Though their mission has been consistent, their methods have varied. These professional athletes/organizations haven't left the world's troubles at the door. Instead, they've intentionally used their platform to push the dialogue around racial injustice forward. 
This was particularly evident in 2020, which will forever be defined by the COVID-19 pandemic. It was an unusual year for sports, as many anticipated events were canceled and league schedules were reshuffled. When sports finally made their return, professional basketball, for example, came back with gravitas. The league boldly saturated its temporary Orlando headquarters—known as the "bubble"—with racial justice messaging.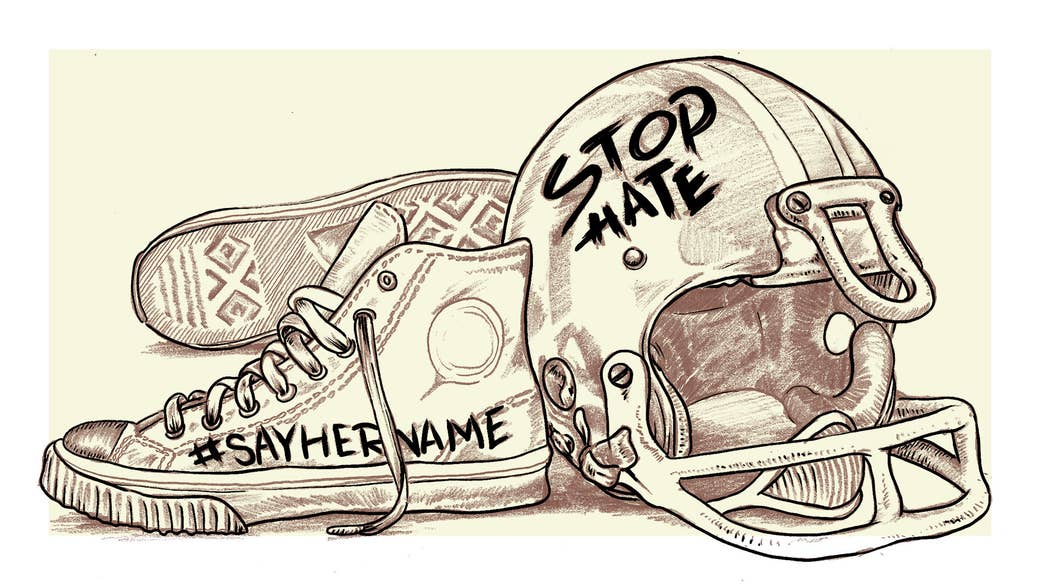 Players were permitted to display related messages on the back of their jerseys, and many of the biggest names in the league embraced the opportunity. One of the more powerful statements was "Say Her Name," a reference to 26-year-old Breonna Taylor, who was killed by Louisville officers while asleep in her home in March 2020. The league also had racial justice messages painted on the court and displayed on digital marquees around the arena. All players and coaches who participated in the first game back knelt during the national anthem, as well. From start to finish, basketball's bubble era had an unambiguous, unapologetic theme.
Around the same time, three prominent basketball players (Chris Paul, Carmelo Anthony, and the recently retired Dwyane Wade) teamed up to create a social-change organization of their own. The three hoopers, close friends since they first entered the league in the early 2000s, created a holistic fund in June 2020. Their mission was multifaceted: reform public safety and criminal justice; enhance civic engagement; contribute economic resources to Black communities and institutions and  improve the Black population's health and wellness. So far, the trio has raised more than $1 million in donations and $350,000 in grant funding, in addition to partnering with a long list of grassroots organizations.
The question these athletes and more have confronted is: How can we best address racial justice? Women's basketball, for its part, elected to band together and establish a formal council during the league's competition in Florida in 2020. That council—composed of players, league leadership, and community advisors—aimed to foster "community conversations, virtual roundtables, and other activations to address this country's long history of inequality, implicit bias and systemic racism that have targeted Black and brown communities."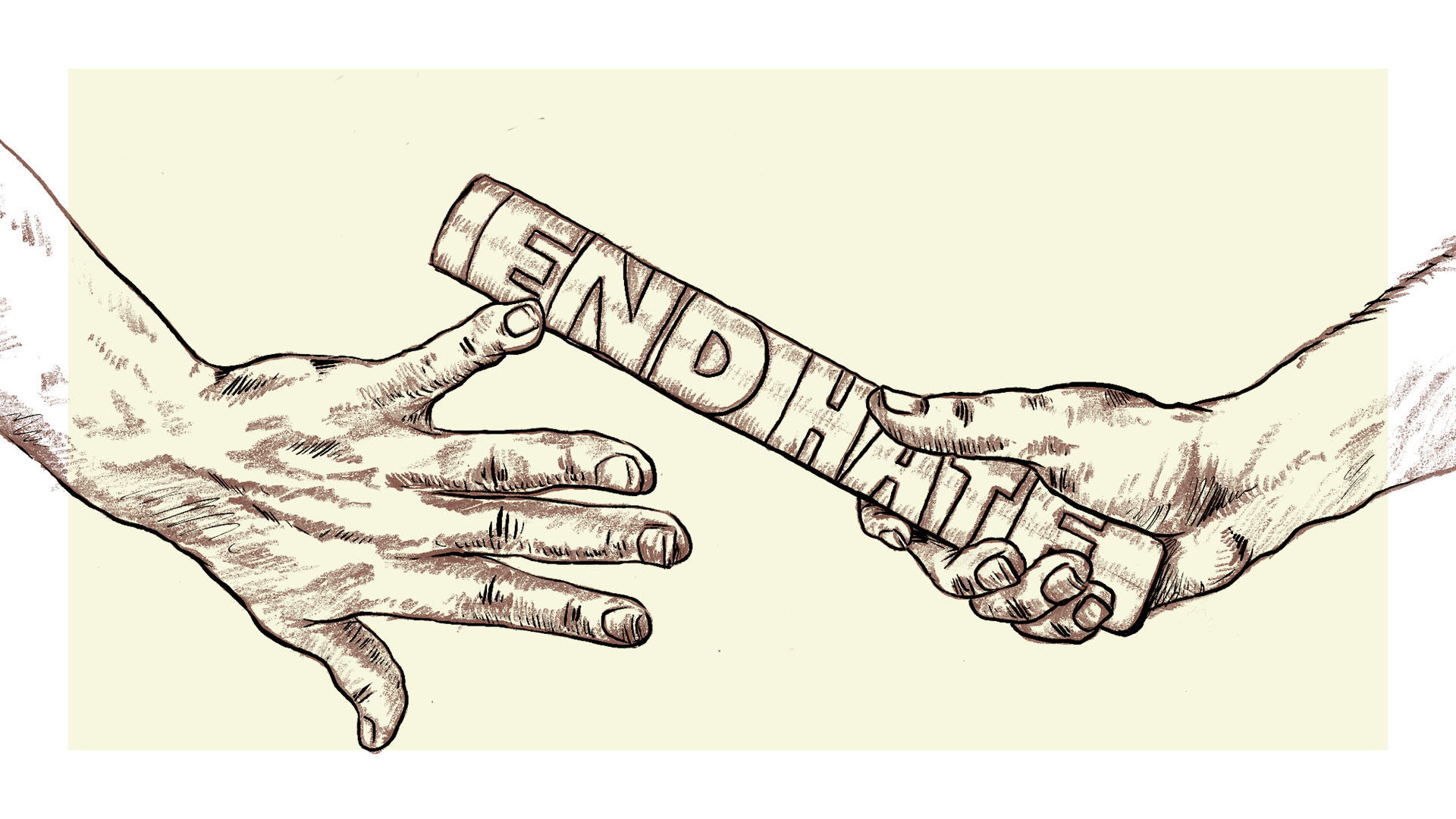 Following in pro basketball's footsteps, the world's most financially influential sporting league made its own visual statement during the 2021 season. Professional football players were able to choose from a list of six social justice messages—such as "Inspire Change" or "Stop Hate"—to be worn on the back of their helmet during games. Additionally, every field was emblazoned with a similar message. Slogans, which included "It Takes All of Us" and "End Racism," were imprinted on the end zones.
The push for racial justice emerged in a wide variety of sports domains, including prominent team sports and those focused on individual competition. For example, several of the world's top-ranked women's tennis players embraced their platform and chose to make bold statements against systemic racism. Consider four-time Grand Slam champion Naomi Osaka, who in 2020 wore seven black masks during a prominent tournament, with each mask donning the name of a Black person killed by police brutality. Her goal? To "make people start talking." We still are.
Another tennis titan, Venus Williams, repeatedly made public declarations against racism and sexism, stating that "just as sexism is not only a 'women's issue,' racism is not only a 'Black issue.'" These two athletes, dominant on the tennis court, kept that same energy when it came to fighting for social justice off the court.
For the athletes mentioned above and countless others, the perks of their careers didn't make them turn a blind eye to the constant drum beat of racial injustice in America, or prohibit them from engaging in social justice initiatives. These sports figures instead chose to play a vital role in the recent push for racial justice. 
Given the high-profile position sports holds within society's social fabric, athletes and the organizations they play for will always have a voice in central issues of concern. And, as today's most successful and prominent figures have illustrated, that voice will not be a quiet one.