Wizards Assistant Coach Kristi Toliver Makes Just $10,000 A Season
Wizards coach Kristi Toliver is making intern-level pay this season.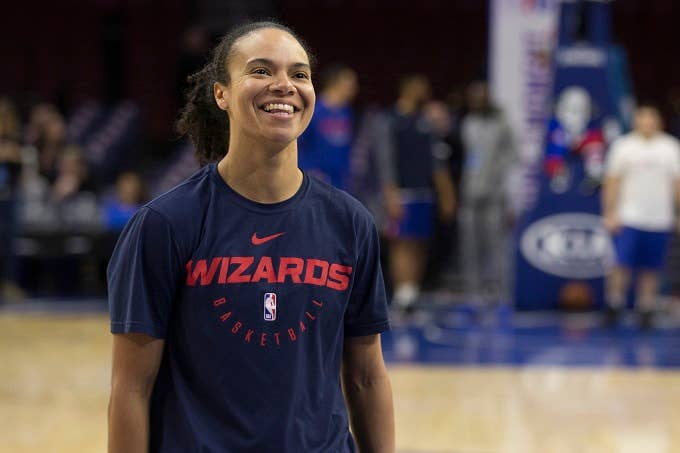 Getty
Image via Getty/Mitchell Leff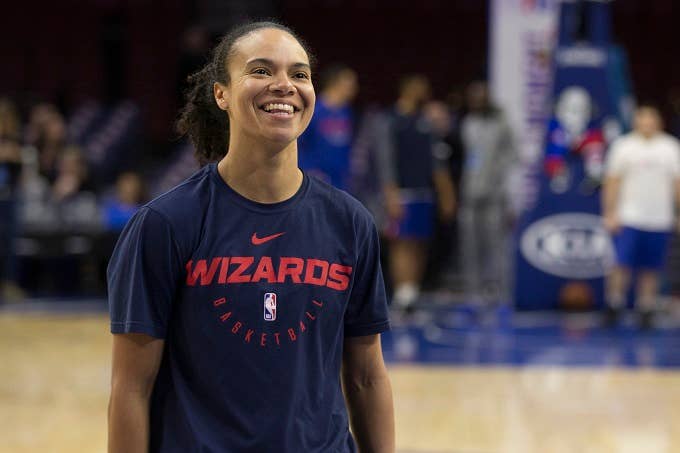 Washington Wizards Assistant Coach Kristi Toliver is making headway for women who hope to coach in the NBA. What she isn't making is very much money. A report from the New York Times revealed that Toliver is getting paid just $10,000 a season for a job that typically nets six figures. 
This unfortunate situation isn't the result of glass ceiling nastiness, it's the end result of WNBA league rules. Because Toliver plays for the Washington Mystics during the WNBA season and the Mystics are owned by the same management company as the Wizards, she can only be paid out of the budget that WNBA teams are allowed for off-season work.
WNBA teams have a $50,000 cap to pay players for offseason work under the league's CBA. Most of the Mystics' money for offseason work is already allocated to Elena Delle Donne, who sticks around after the season doing promotional work and marketing for the team. Toliver and the Wizards fought the decision to pay her a paltry sum for the job. However, the league won out and Toliver was subject to the rules around working for the Washington organization. 
Toliver said that the decision to work with the Wizards for so little was tough, but she believed it was better than wearing herself down playing in international leagues.  
"It wasn't an easy decision," Toliver said. "For me, I looked at the pros and the cons, the pros obviously being I get to rest my body, it being my first time in 10 years of not playing year-round, not going overseas. Obviously there are financial burdens that come with that, but this is also a very exciting opportunity that I want to take advantage of, being home, still being around the game, around the best players in the world, around the best coaches in the world."
It's pretty clear that the rules around offseason work were made in a time where WNBA players didn't jump to coaching in the NBA in between seasons. If more players like Toliver keep finding success in the NBA, expect a push to change the rules in the future.