The new Nike NBA jerseys are officially available, and making some serious waves thanks to NikeConnect, a new innovation that gives basketball fans access to a ton of cool stuff, including real-time team and player content, highlight packages, as well as top players' favourite music playlists.
In celebration of the launch of the all new NBA jerseys and official Nike-produced NBA apparel, Nike is going the extra mile to help Toronto basketball fans show off their love of the city. The brand, who is no stranger to placing an emphasis on creating a local experience for customers, is giving fans in the six the chance to customize their new gear.
While it's always been a part of Canadian culture, in recent years basketball has taken a stronger hold across Canada—particularly in Toronto—rapidly gaining fans and brining the city together to cheer on the Raptors, the only Canadian-based team in the NBA.
For customers looking to cheer on the Raptors by grabbing something unique, the brand has set up a 'Nike By You' customization lounge at the back of the House of Hoops Yonge and Dundas location in Toronto, where hoodies and T-shirts for both men and women – which retail for $35 - $80 CAD - can be purchased and customized for free.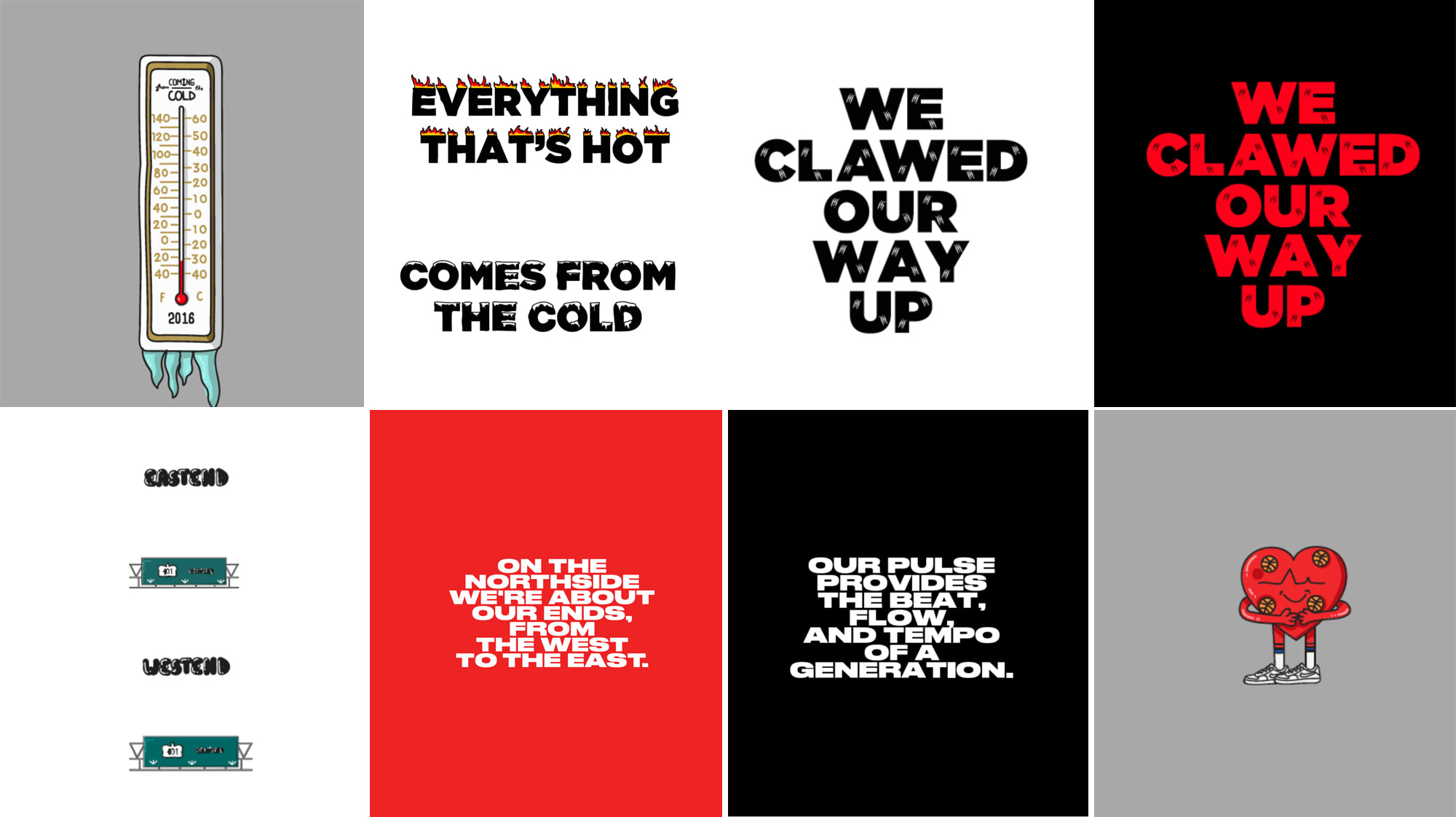 When it comes to showing a little loyalty to the city, Nike knows how to do things right.
Dozens of original graphics are up for grabs, all inspired by Toronto, the Raptors or iconic moments in Canadian basketball history. Customers can also opt to customize their hoodies or tees with the name of their local neighbourhood including Toronto, Brampton, Scarborough, East York, etc.
Similar bespoke experiences are taking place in pop-up spaces in New York and Chicago.
Nike's customization lounge at Foot Locker's House of Hoops Yonge and Dundas location at 247 Yonge Street in Toronto runs until Sunday, October 29, 2017.