Anthony Joshua is stepping up his preparation for a box office heavyweight bout with Wladimir Klitschko and one of the final things AJ will decide upon is one of the most important elements of any headline act: ring walk music.
Since making his professional debut in 2013, the London fighter has walked to the ring to a string of knockout anthems from the likes of Jay-Z, Giggs and Stormzy. While he's yet to decide on music for the Klitschko fight, AJ has teamed up with Apple Music to drop a playlist inspired by the walk on songs he's had so far.
It's an eclectic mix but Jay Z & Kanye 'Who Gon Stop Me' has been a firm AJ favourite having been chosen for three of his knockout ring walks to date. Other songs AJ has chosen span every genre ranging from The Proclaimers '500 Miles' to 'Still D.R.E.' by Dr Dre and Snoop Dogg.
Anthony Joshua most recently walked to the ring with Nas' "Hate Me Now".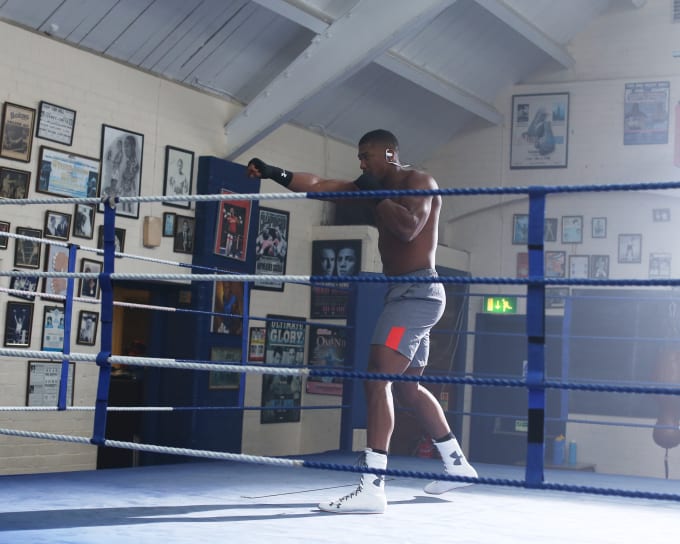 Music is well and truly a part of AJ's preperation ahead of fight night and we'll be waiting to see what AJ has chosen as his soundtrack to victory against Wladimir Klitschko at Wembley Stadium on April 29th.
Listen to the knockout playlist from Anthony Joshua and Apple Music on the player below.
Anthony Joshua uses the full wireless range of Beats by Dre headphones including Powerbeats 3 and Solo 3.