We kind of assumed that Colin Kaepernick's name was going to end up back in the headlines on Thursday. He is planning to sit during the playing of the national anthem again prior to the 49ers' final preseason game against the Chargers on Thursday night—on "Military Night" in San Diego, no less. He's obviously going to stir up many of the same feelings he did when he sat during The Star-Spangled Banner last Friday night before a game against the Packers. But as it turns out, Kaepernick's name is actually back in the news again on Thursday thanks to a pair of socks that he was spotted wearing during a San Francisco practice back on August 10.
As first revealed by Eye on Football, Kaepernick was wearing a pair of socks that portrayed cops as pigs during that practice. The photo above provides an up close look at the socks he was wearing when this photo was taken: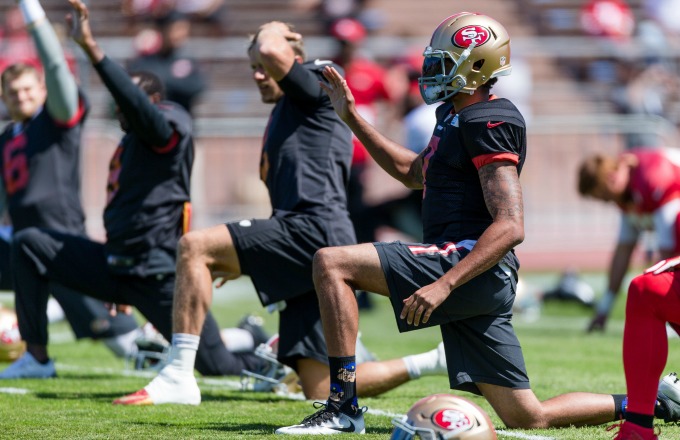 He was also spotted wearing the socks in this photo, which was also taken on August 10:
The "Pig Cop" socks are produced by the company 40s & Shorties: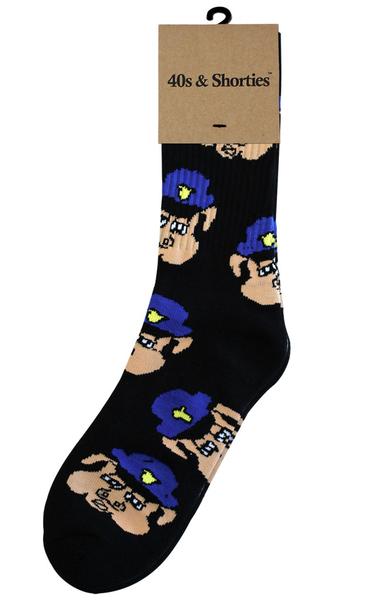 Now, we should point out that it appears as though Kaepernick has worn all kinds of crazy non-team issued socks throughout the course of training camp: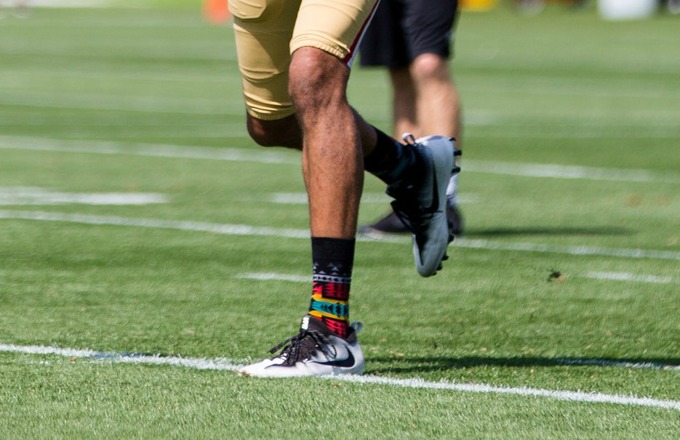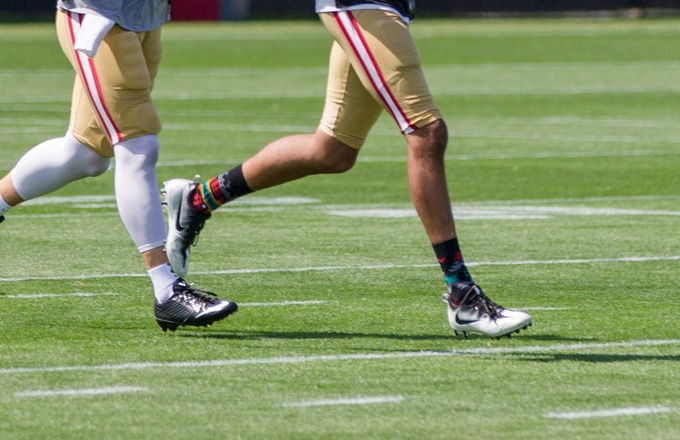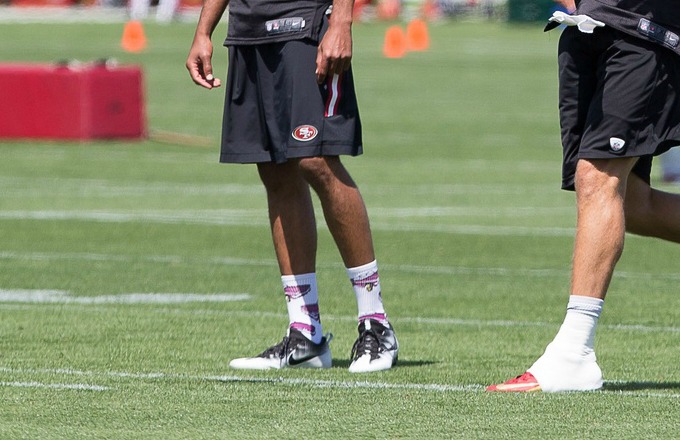 We should also point out that he talked about his love for 40s & Shorties socks all the way back in 2014 after someone noticed that he was wearing a pair of "Make It Rain" 40s & Shorties socks shortly after signing a six-year, $126 million contract extension with the 49ers. So he's no stranger to wearing these kinds of socks. But despite all of that, people aren't overlooking the fact that he wore the socks about two weeks before refusing to stand for the national anthem in light of the comments he made about police after doing it.
"People of color have been targeted by police," Kaepernick told reporters while explaining why he didn't stand for the national anthem. "So that's a large part of it and they're government officials. They are put in place by the government. So that's something that this country has to change. There's things we can do to hold them more accountable. Make those standards higher. You have people that practice law and are lawyers and go to school for eight years, but you can become a cop in six months and don't have to have the same amount of training as a cosmetologist."
Kaepernick responded to those who have been critical of his socks on Instagram on Thursday afternoon:
Kaepernick is scheduled to start for the 49ers on Thursday night during their game against the Chargers.