While the majority of Americans just got done enjoying Christmas, Jets center Nick Mangold celebrated a different holiday two days before the big day. 
According to Newsday, the six-time Pro Bowler, who is a big Seinfeld fan along with quarterback Ryan Fitzpatrick, did the mythical Frank Costanza proud by celebrating his made up holiday on its traditional date of Dec. 23.
"I've got the Festivus pole, although Ryan doesn't have that," Mangold told Newsday. "I'm the only one dumb enough to buy a pole."
During the Airing of Grievances, Mangold said he had nothing bad to say about Fitzpatrick, who is three touchdowns shy of tying the Jets single-season record for most TD passes. And no word on how long it took to complete the Feats of Strength with the Mangolds. Considering he's listed at 6-foot-4 and 307 pounds and traditionally Festivus isn't over until the head of the household is pinned, the holiday technically might not be over.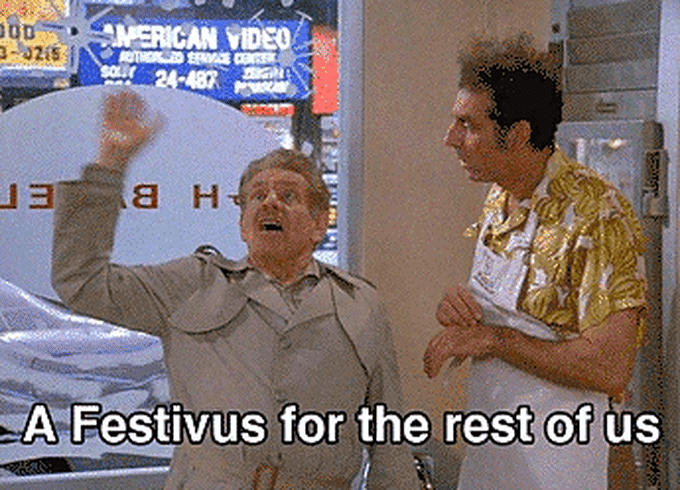 Send all complaints, compliments, and tips to sportstips@complex.com