Busy day for Gilbert Arenas on Instagram!
Earlier today, he went in on IG with a bunch of jokes about Matt Barnes and Derek Fisher. And a short time ago, he took to IG again to dispute the account of his infamous 2009 gun incident that Caron Butler provides in his new book. He also provided his side of the story.
You can check it out in the caption above, and we're also pasting it below since it's only a matter of time before Arenas deletes this post just like he tends to do with all his IG posts: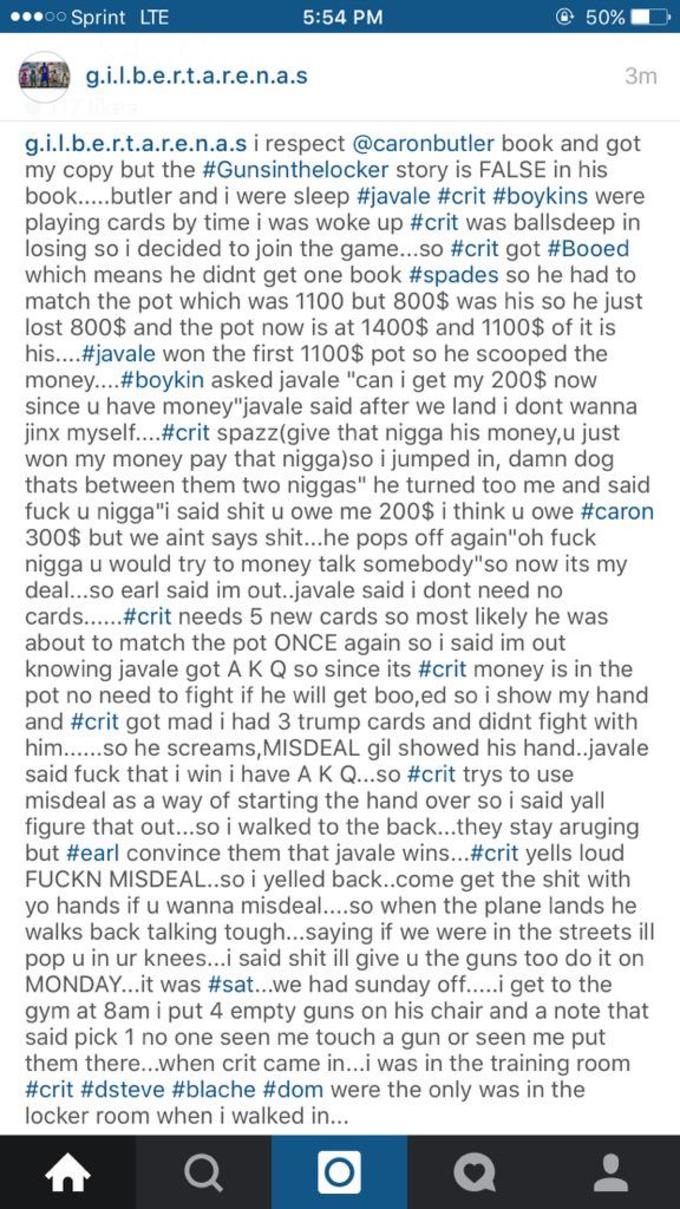 Uh, who are we supposed to believe now?!
Send all complaints, compliments, and tips to sportstips@complex.com.