Jets tight end coach Jimmie Johnson doesn't have an easy job. The Jets tight ends have had almost no impact through the first three games of the season and, well, let's face it: You don't even know who the Jets tight ends are, do you?! It puts Johnson into a difficult position.
His job just got a whole lot harder, too, thanks to something that his son did following the Jets loss to the Eagles on Sunday. According to Yahoo! Sports, Johnson's son was inside the Jets' locker room when he sent out two tweets under the Twitter name @JimmieJ82 that featured him taking shots at Jets players. The first was directed at Geno Smith and included a picture of him taking photos with some fans: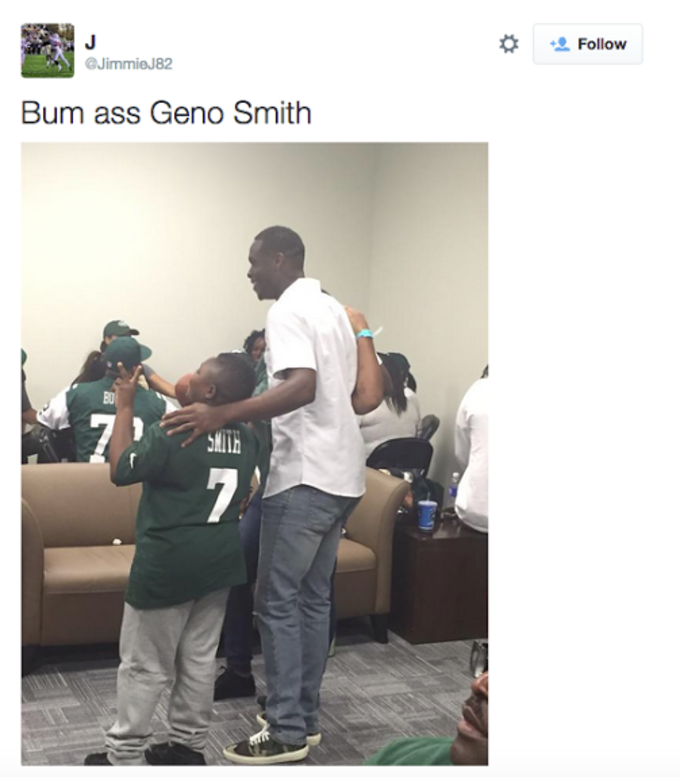 The second featured photos of two of Antonio Cromartie's kids alongside the caption "Antonio Cromartie with 2 of his 15 kids" (Cromartie has nine children):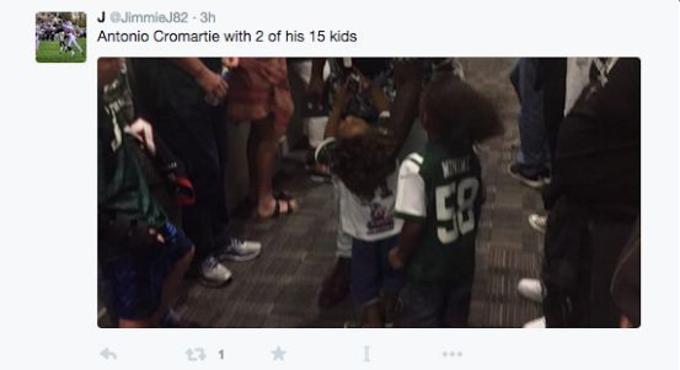 And while it would have been real easy for those tweets to fly under the radar, especially since he didn't @ anyone in them, Cromartie caught wind of them and responded to Johnson's son on Twitter last night: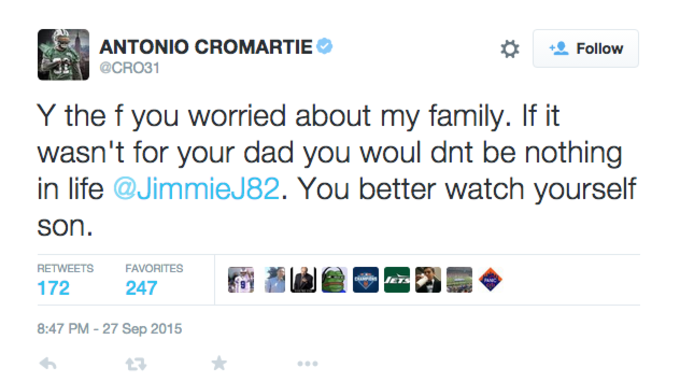 Since then, Johnson's son has apologized for the tweets and said that they "were really stupid on my part." He has also vowed to apologize to Smith and Cromartie in person. But after what he did, what are the chances of him actually getting access to the Jets' locker room again? Good luck with that.
Send all complaints, compliments, and tips to sportstips@complex.com.
[via Shutdown Corner]