Even on the football pitch, Drake stays winning.
Ahead of his headline slot at Wireless last Friday night, the 6 God caught up with long-time friend and supporter, Chelsea legend Didier Drogba, for an informal game of football in London.
In a clip uploaded to Instagram, we even see Drake firing a penalty past Drogba. Now we know why the Ivorian made his name as a striker, not a 'keeper. In the video, Drizzy says he's Drogba's "biggest fan" – but on Instagram later that day, Drogba said he only let Drake score so he was happy for Wireless later that night.
Didier Drogba and Drake have history.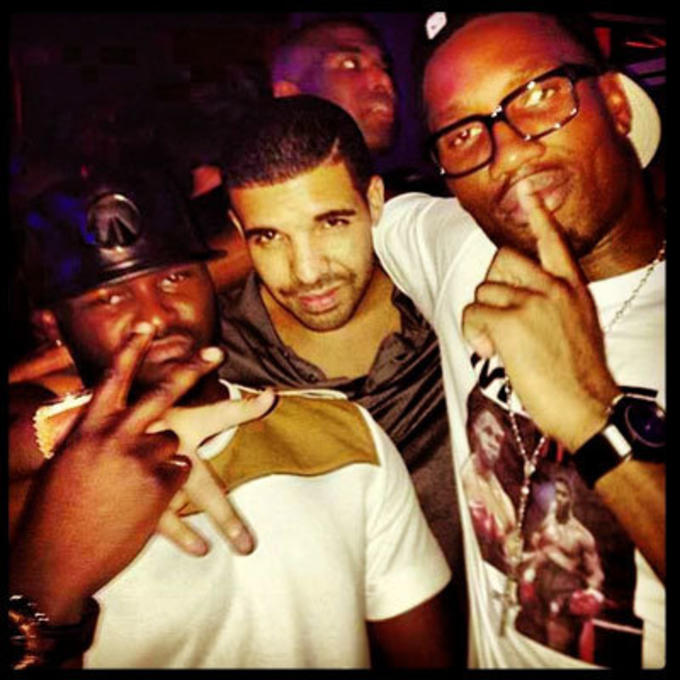 Drake's well-publicised obsession with football led to him linking up with Drogba during his first spell at Chelsea and they were even pictured partying together in Miami two years ago.
[via ESPN]