Indianapolis Colts linebacker Erik Walden was involved in a crazy incident on Sunday involving two women, his two kids, a knife, a baseball bat, and a gun. Nobody's dead, and that's miraculous. According to the Indianapolis Star, Walden and his girlfriend were attacked at his home in Georgia by his ex-girlfriend, Erica Palmer. 
Police say Palmer, with the two children she has with Walden in tow, pulled up to his house to confront him after she suspected he was seeing another woman. While the two kids sat in the car, she entered through the backdoor, and plotted on something while waiting for Walden to return. When he later entered his home with his girlfriend alongside him, Palmer was armed with a baseball bat and Walden's personal gun. 
Walden was able to wrestle the gun away from Palmer before any shots were discharged. She escaped the tussle, only to allegedly strike Walden's girlfriend with a baseball bat, breaking her arm before running off. Walden and his girlfriend attempted to drive themselves to a local hospital, but Palmer soon reappeared with a knife. She slashed Walden's arm open in the ensuing fight, and ran away again. 
Palmer was later arrested at a nearby hotel, and has been charged with two counts of aggravated assault, family violence aggravated assault, theft by taking, and first-degree burglary.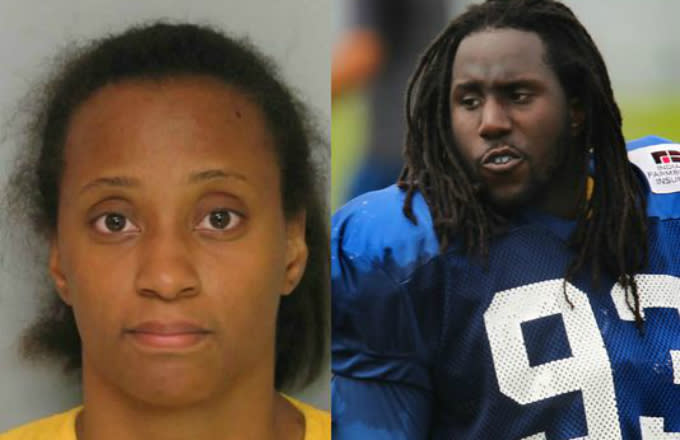 Walden was treated and released at a hospital the same day, and the ex-couple's two kids have been placed in his care.
Send all complaints, compliments, and tips to sportstips@complex.com.
[via Indy Star]