Earlier this college football season, Lil Jon became the unofficial face of the University of Tennessee's football program. The Volunteers started playing his hit single, "Turn Down For What," whenever their defense forced an opposing team into a third down situation (they even coined the phrase "Third Down For What"). And they painted a picture of Jon on "The Rock" that sits on Tennessee's campus: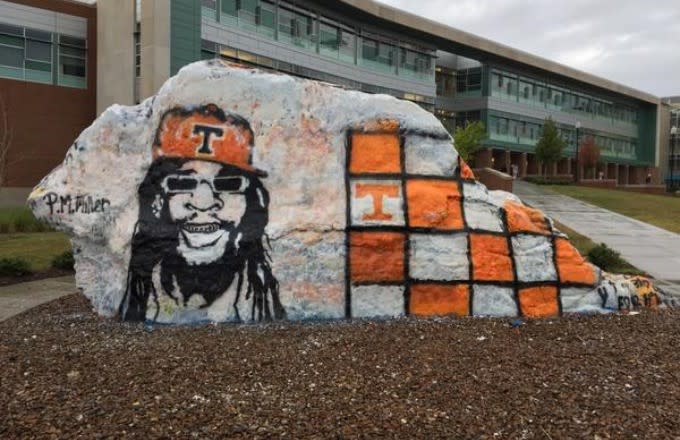 So when we heard that Jon paid the team a visit recently, we assumed that things got really crazy. We pictured the King of Crunk giving the team a wild pep talk before grabbing a whistle and helping them practice their third-and-short coverages out on the field. And then, we pictured Jon turning up after hours with some of the players. But instead, Tennessee head coach Butch Davis introduced Jon to the team and then…*crickets*
Okay, okay. So Jon's visit with the team wasn't that bad. A weird dance party broke out at the end of it. But in the clip above, you can see Jon talking to the team and, we're not going to lie, we expected more. Way more. He almost seems at a loss for words, like he doesn't know what to say or how to get a room full of football players fired up.
Check out the video for yourself. Weren't you expecting more? TURN UP, JON!
[via Busted Coverage]