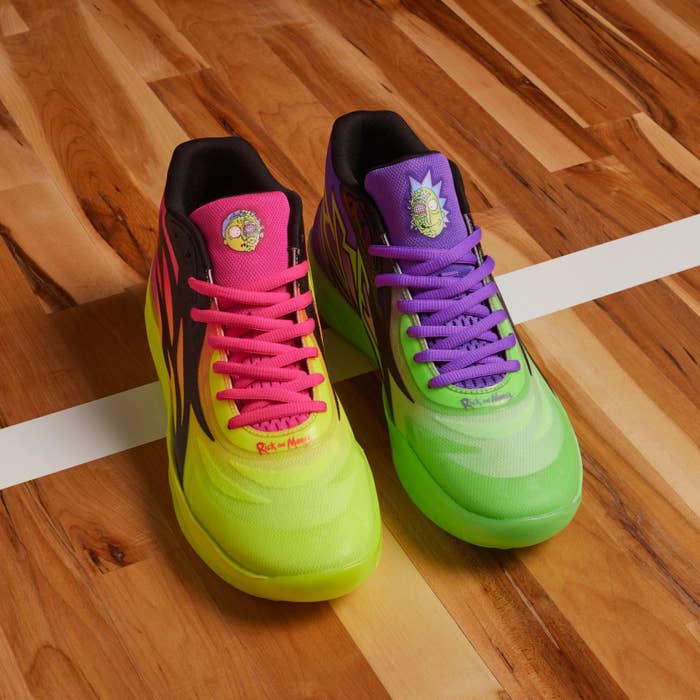 The most popular release from LaMelo Ball's signature line thus far has been the collaborative Puma MB.01 with the animated series Rick and Morty. Having delivered the special mismatched pair last year (that's currently fetching $300-500 on the secondary marketplace), the duo is continuing their partnership with an MB.02 this year.
Much like the first shoe, the Rick and Morty x Puma MB.02 features mismatched color blocking, with a purple and green hue dressing the left shoe and the right donning a red and yellow scheme. A graphic of Rick is stamped on the left shoe, while Morty adorns the other. Additional details include Rick and Morty branding at the forefoot, black stripes at the midfoot, and mismatched outsoles below.
The Rick and Morty x Puma MB.02 collab is currently scheduled to drop sometime this month at puma.com and at select Puma retailers. Official details will be announced soon.