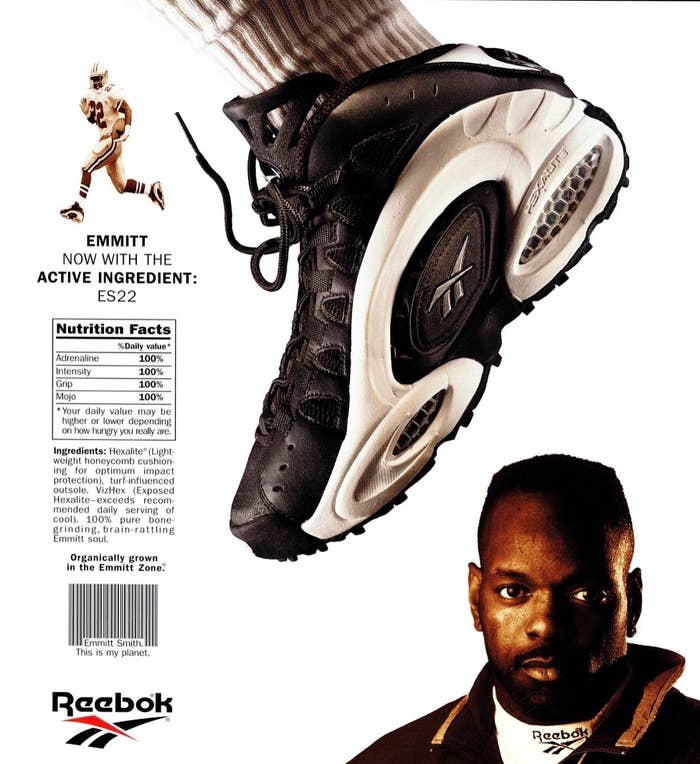 Legendary Dallas Cowboys running back Emmitt Smith's classic Reebok signature shoe is returning to retailers soon.
Just moments ago, the Boston-based sportswear brand confirmed on Instagram that Smith's E22 sneaker is coming back, but specific launch details weren't shared. The announcement arrived in the form of a retro-styled ad featuring Smith and his sneaker, which confirmed that the shoe will return in the original black and white makeup.
The Reebok E22 is equipped with a mid-cut leather upper and cushioned by VizHex and Hexalite cushioning in the midsole, along with a molded EVA cradle extending across the sides. The sneaker also comes with a turf-inspired outsole.
In 2012, the sneaker returned for the first time ever since its original release in 1996 during his time with the Cowboys.
As of now, an official release date for the upcoming Reebok E22 retro has yet to be announced.