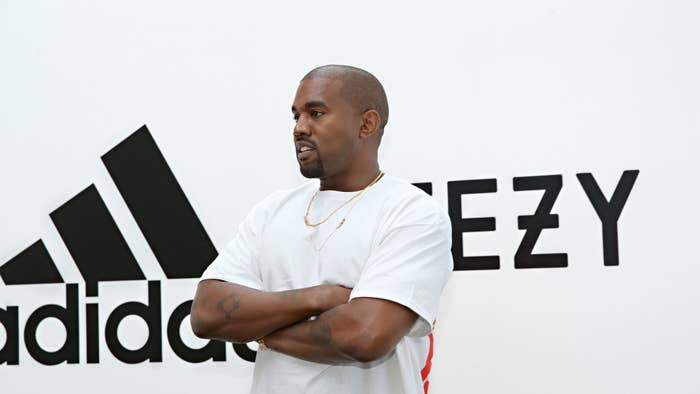 It was only a few weeks ago that Adidas confirmed its plans to still use Yeezy designs as early as 2023 and now, we're possibly learning about the first Yeezy releases without Ye's branding.
Adidas CFO Harm Ohlmeyer confirmed in the Q3 2022 earnings call last month that the brand owns the rights to all Yeezy designs and plans to make use of them as soon as next year. According to leaker Yeezy Influence, the first Adidas Yeezy to release without the artist's branding is the Yeezy 350 V2 "Granite" dropping in January.
The aforementioned pair was initially slated to hit retail this fall prior to the brand announcing the termination of its partnership with Ye in October. Images of the "Granite" Yeezy 350 V2 are currently floating around on resale marketplaces that show Yeezy-branded tags still intact, but it's plausible that those will be removed for the upcoming launch.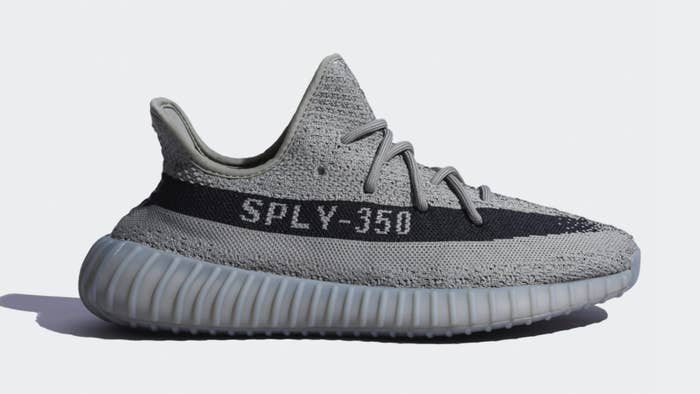 Sneaker reseller @Masterchefian on Instagram shared the first look at an unreleased Yeezy 500 colorway that will also reportedly release without Yeezy branding, but there is no confirmation of that detail from the video. Like the "Granite" 350 V2, there are images of the upcoming 500 with Yeezy tags still attached, but they could be changed before hitting stores. 
In the aforementioned Q3 2022 earnings call, Adidas confirmed it's working on a plan to make use of existing Yeezy inventory in 2023, but the specifics have not yet been announced.
Adidas announced its decision to terminate the partnership with Ye after months of him publicly criticizing the brand and expressing anti-semitic views on various media platforms. The brand said that the end of the Yeezy deal will have a short-term negative impact of up to $250 million on the company's net income this year, as Yeezy drops account for 33 percent of the brand's total annual revenue. 
Ye first signed with Adidas in 2013 and then entered into a long-term partnership with the brand in 2016 that was reportedly set to expire in 2026.