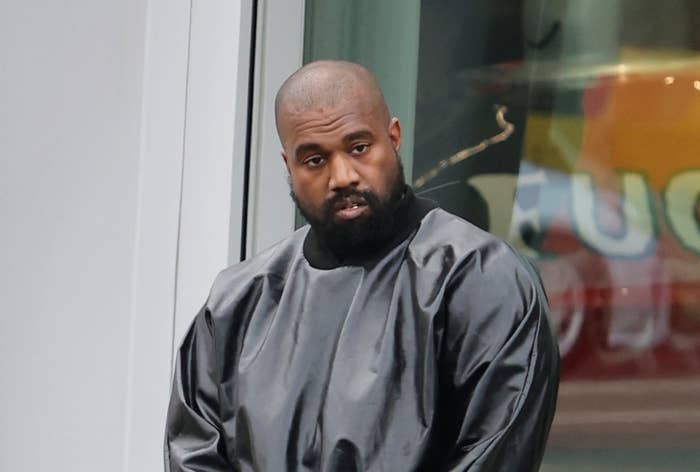 Adidas has been firm in denouncing Kanye West's hateful and antisemitic views he made last year, which resulted in the brand terminating its partnership with the artist. But now, the Three Stripes' CEO is now defending its former collaborator.
During an appearance on the In Good Company podcast earlier this month, Adidas CEO Bjørn Gulden was very complementary to West by touting how he's one of the most creative people in the world.
"I think Kanye West is one of the most creative people in the world, both in music and what I would call street culture," Gulden said.
Gulden continued by highlighting the success of the Adidas Yeezy line and emphasizing that the antisemitic statements West made last year weren't what the artist meant to say. It's also worth noting that Gulden officially became the Adidas CEO in November 2022, which was after the company's split from Ye.
"Very unfortunate, because I don't think he meant what he said, and I don't think he's a bad person," Gulden said. "It just came across that way, and that meant we lost that business, one of the most successful collabs in history."
Adidas' split from Ye has left the company in a huge financial hole, as the brand confirmed it lost $441 million in the year following the messy Yeezy breakup. Since then, Adidas has announced its plans to release its remaining Yeezy product, which made them around $565 million this summer. As part of its plans to rerelease Yeezys, the brand confirmed it will donate over $120 million to organizations including the Anti-Defamation League, the Philonise & Keeta Floyd Institute for Social Change, and Robert Kraft's Foundation to Combat Antisemitism.
Check out Gulden's full episode with the In Good Company podcast here.