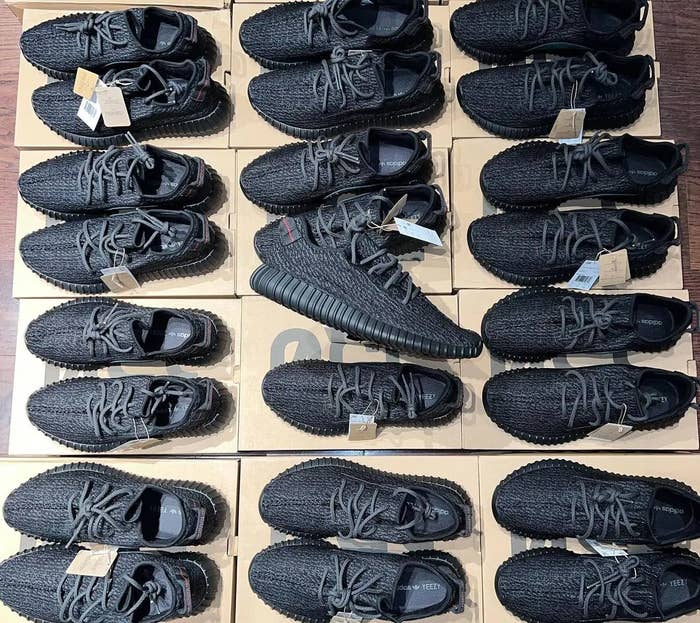 Adidas reportedly had more than $565 million worth of orders for its 4 million pairs of unsold Yeezy sneakers during its restock in May.
According to a new report from the Financial Times today, the demand for Adidas Yeezy orders managed to exceed the company's most "optimistic forecast" of sales in the brand's recent Yeezy drop in May. Adidas was reportedly unable to fulfill all the orders, particularly for certain sizes and some of the more popular models.
Adidas CEO Bjørn Gulden announced during the 2023 Q1 shareholder meeting that the brand saw a $441 million dip in year-to-year sales, largely due to its fallout with Kanye West in October 2022. That number could have climbed to as high as $772 million in operating losses had it elected not to repurpose that remaining stock.
According to the Financial Times, the strong demand for May's Yeezy restock potentially saved Adidas from having to take a big write-off on its remaining stock, which the company previously confirmed would decrease its operating profit by an additional €500 million (around $537 million) this year.
Additionally, rumors of another wave of Yeezy releases hit the net last week, suggesting that Adidas and additional retailers, including global sneaker chain Foot Locker, will soon start selling Yeezy sneakers as early as August. Some of the expected pairs include the Yeezy Boost 350 V2 and Yeezy Slides, amongst other styles.
When reached for comment by the Financial Times, a rep for Adidas declined to comment on the matter ahead of the brand's next quarterly results report due on Aug. 3.