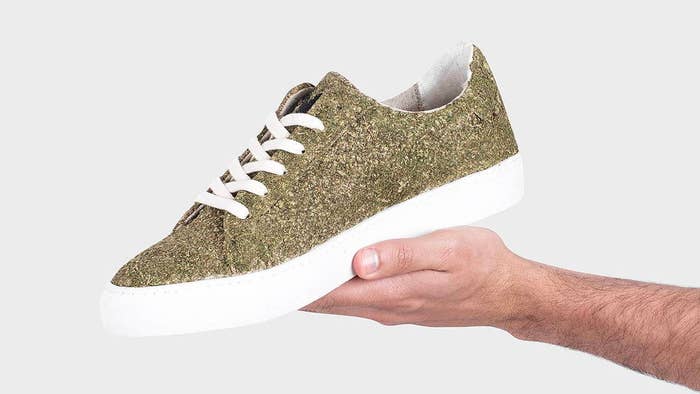 We're just a week away from 4/20, a weed-oriented celebration that takes place annually on April 20. To celebrate the occasion, one sneaker brand is releasing a sneaker that's actually made out of cannabis. 
Shown here is the Weedo, a limited sneaker release designed by 8000Kicks in partnership with Nisiseltor Studio. Each pair is made with up to 500 grams of premium CBD weed, predominantly on the low-cut upper. According to the brands, an industrial grinder was used to break down the plant into small pieces, which were then stitched onto the shoe and took around 30 hours to produce. It's also worth noting that the shoe is limited to 100 pairs, with each pair retailing between 1,000 and 1,500 euros.
"This limited edition shoe is a one-of-a-kind product that showcases our commitment to innovation and client's demand. We believe that this idea will surprise our customers who are looking for a more eccentric pair," Bernardo Carreira, the CEO at 8000Kicks, said.
Interested buyers can register to get notified when the 8000Kicks x Nisiseltor Studio Weedo sneaker is available at 8000kicks.com.