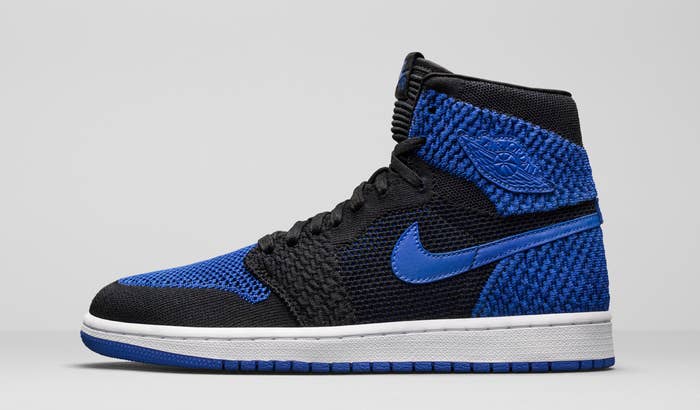 Even when the Air Jordan 1 was originally introduced 32 years ago, it was more than just a performance basketball shoe. It was a marketing campaign for your feet, an ad you could wear, spreading the gospel of Air Jordan with every step you took. In those days before social media—before digital media, period—movements spread slowly, by word of mouth and view of feet.
The message continues to spread, even as the medium changes, each view of a pair of black/red (or red/black/white or black/royal) Air Jordan 1s informing new generations. Kids who weren't even born when Jordan himself retired for the last time, even they understand what's being passed on.
But even as the medium has changed, Jordan has struggled with different ways of delivering the message. Remember the Alpha Jordan 1? Or the Nu Retro 1? There have been many attempts to "modernize" the Air Jordan 1, and most have been quietly discontinued, even as the originals are re-introduced again and again. There has been no discernable diminishing of return—one feels that the black/red (and black/royal) could simply be retroed every year, or better yet, kept in constant production. At the same time, an effective modernization could do wonders to represent Jordan's past better in the present.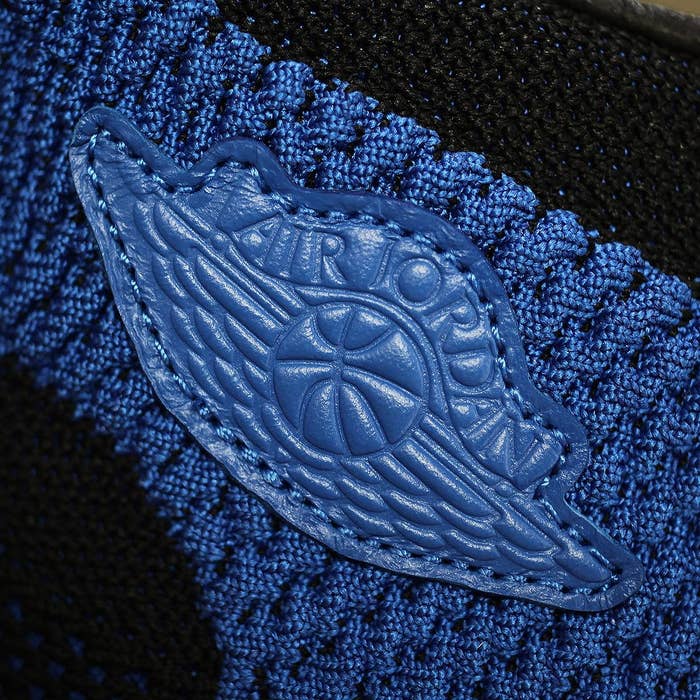 With the Flyknit Air Jordan 1, Jordan appears to have finally achieved this. Unlike the weave Air Jordan 1 from the MTM Pack, which had one layer of weave, the Flyknit Air Jordan 1 actually has the depth of the original, thanks to multiple layers of knit. While other Air Jordan 1s made out of materials other than leather only superficially resembled an actual Air Jordan 1, the Flyknit Air Jordan 1 actually is an Air Jordan 1, produced as it would have been were it a 2017 product rather than one from 1985.
Is the Flyknit Jordan 1 perfect? No. A Zoom insole like the Dunk SB would have been a nice touch. When the upper is so radically changed, it seems silly to be a stickler for originality with the Air unit. But it's hard to say I'd change anything above the midsole. The rough knit gives off an almost reptilian look, making the Flyknit Jordan 1 an even better complement to a Just Don hat than even Don's own Jordan 2s. And the leather hits on the Swoosh, tongue tag and lining up the luxe factor appropriately. If the Flyknit Air Jordan XXX2 is too high-tech for you, the Flyknit Air Jordan 1 is an excellent compromise.
As Air Jordan heads into its fourth decade and the Jordan Brand enters its third, as "Jordan" moves further away from the career of the player who imbued it with all it stands for, they need to come up with a way to keep long-time consumers engaged while at the same time appealing to a new generation who have only seen Jordan play on YouTube. Retros can only do so much, even when they're stitch-for-stitch. They need to find new ways to present old ideas. The Flyknit Air Jordan 1 isn't some magic shoe that will do all of this for all time. But it's a hell of a start.