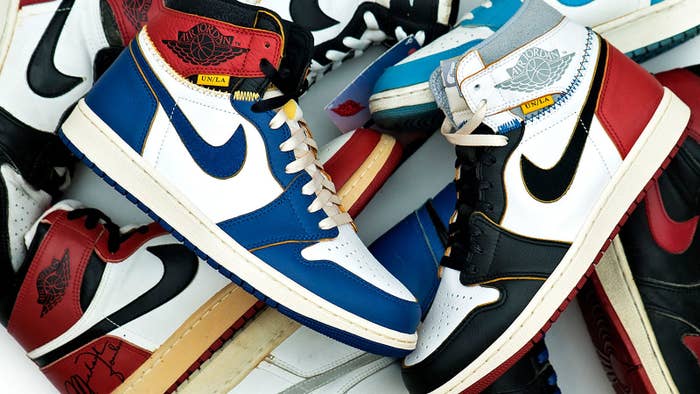 A truly great sneaker eventually transcends its original purpose. Think of the Adidas Stan Smith, or the Vans Sk8-Hi—the former designed for tennis, the latter for skateboarding, both now simply canonical sneakers. The first shoe to attain this status was the Converse Chuck Taylor All-Star, a state-of-the-art basketball model around the turn of last century and now a go-to for people of every demographic, most who wouldn't know Chuck Taylor from Chuck Berry. Michael Jordan's memory is much fresher, but as we get further and further from the original Air Jordan's basketball roots, the shoe itself has become the Chuck Taylor of a new generation.
What's funny is that the Chuck and the original Air Jordan may have overlapped on NBA courts. The common belief is that Tree Rollins, a Hawks center Michael Jordan would later posterize, was the last NBA player to wear Converse Chuck Taylor All-Stars, back in the 1979-80 season, but there's a photo of All-Star point guard Micheal Ray Richardson wearing a pair as a Net, and he wasn't traded to New Jersey until 1983. According to the caption, the shot was taken in 1986—his last year in the NBA, and Jordan's second. Personally I think Getty got the year wrong, and it's more likely a shot from '83. But we can dream.
The All-Star's path to icon was a long one, starting in 1916 when Converse introduced a basketball shoe called the "Non-Skid." Three years later, in 1919, it was re-named the All-Star. Two years after that, a basketball player Chuck Taylor was hired by Converse as a salesman—he had some suggestions on how to improve the All-Star, and his name was officially added to the shoe in 1934. From there, changes came slowly. A low-cut wasn't introduced until 1957, and you could get them in any color you wanted as long as it was black or white until 1971, when a veritable rainbow of hues released. By then the All-Star was established everywhere from the NBA to the counterculture, synonymous to many with "sneaker." According to Converse, back in the '60s a sales rep in California noticed that surfers were buying the low-cut version because they were so easy to slip on and off.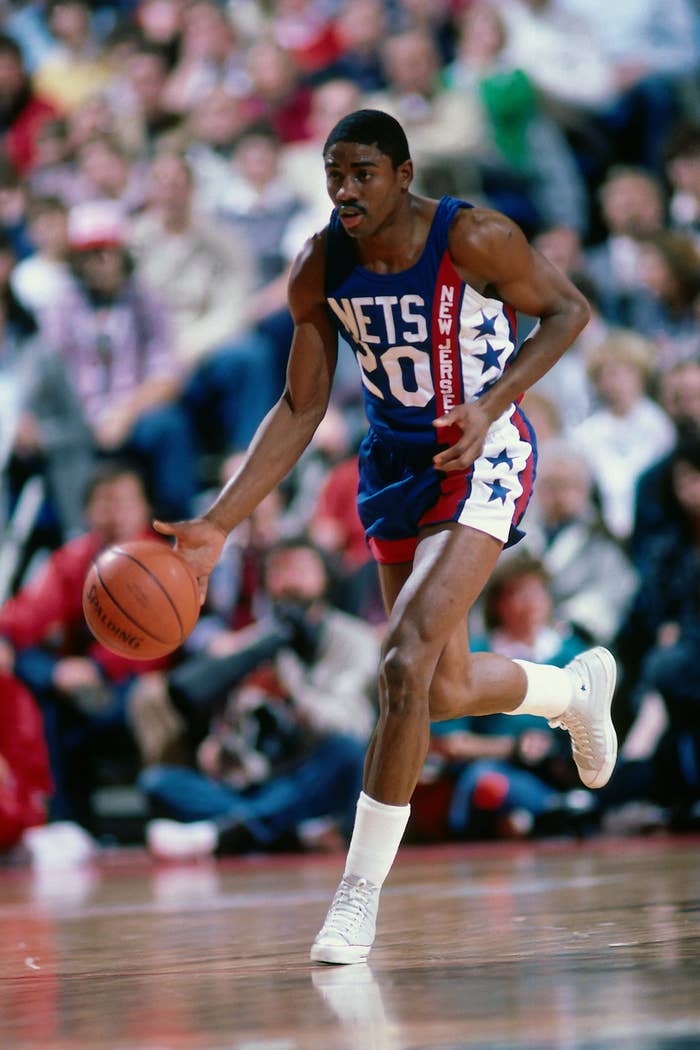 The Air Jordan's ride to the top was much shorter. Jordan debuted them on NBA courts in November of '84, building anticipation for an April '85 release. Nike played it perfectly, running commercials long before the shoes dropped, and Jordan was the perfect pitchman, emerging as the clear frontrunner for Rookie of the Year and competing in the Dunk Contest's first round in full-on Air Jordan gear. A clause in Jordan's five-year Nike contract said they could terminate the deal after three if he didn't sell $4 million in product over that time. Air Jordan sold $70 million worth in two months. The demand was so great that retailers begged Nike for more product, Nike complied—and when the initial buzz died down, there was a hell of a lot left over.
This, as it turned out, was the best thing that could have happened to the Air Jordan. The same retailers that were desperate for more Air Jordans were now desperate to get rid of them. Reduced to two for $25 in some cases (Copeland Sports in California seemed to have an endless supply), Air Jordans found their way onto the feet of skateboarders and punk rockers, giving the shoe a second life even as it was still living out its first on NBA courts. Jordan wore the shoe for his first two seasons—the second unfortunately cut short due to a broken foot—and in the 1986 playoffs against the Boston Celtics, where the Bulls were swept in three, but Jordan scored 49 and 63 points in two of them.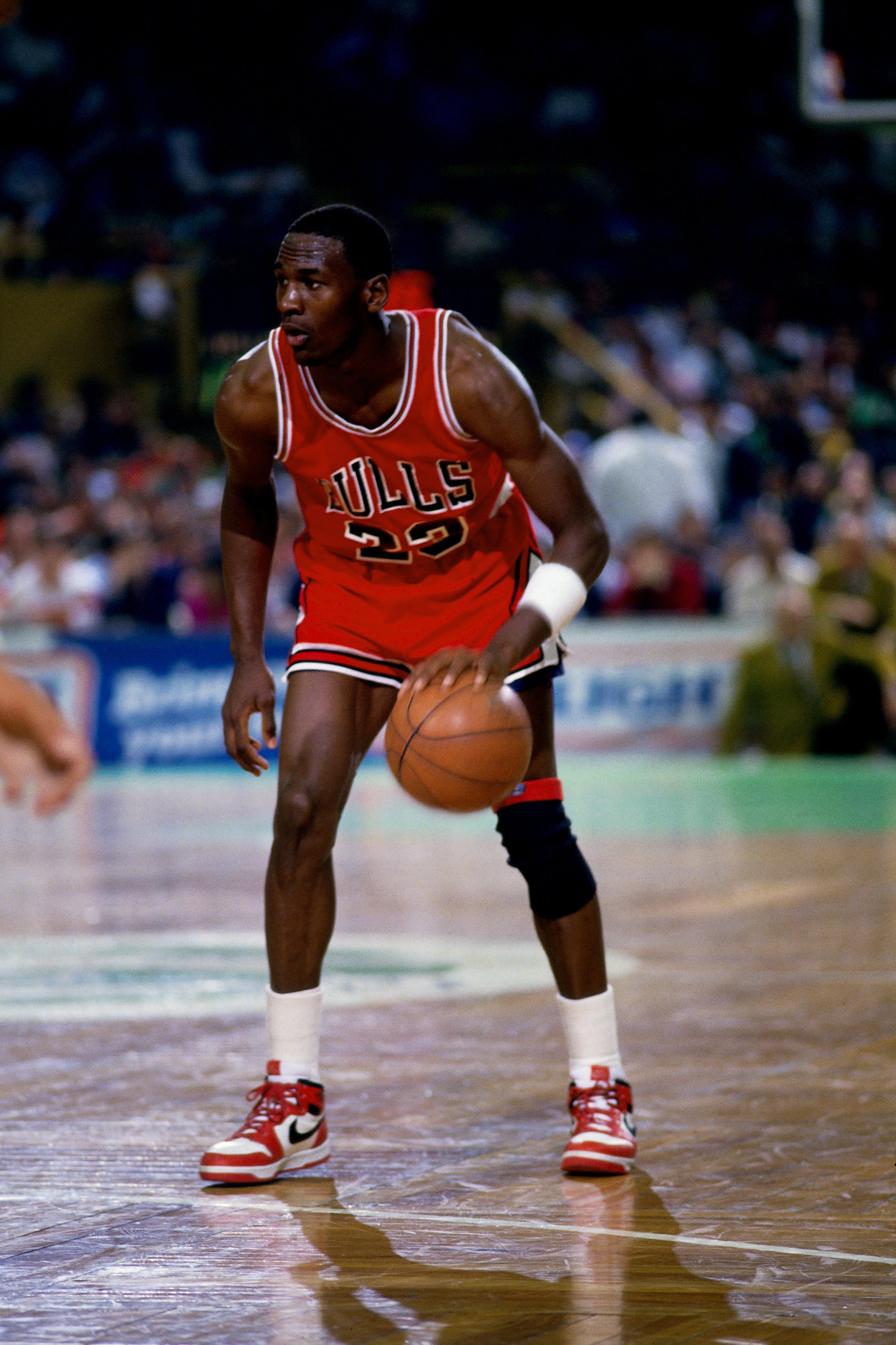 Still, it took some time for the Air Jordan 1 to be embraced again after that first run finally disappeared. In 1994, when Nike retroed them for the first time, hardly anyone cared. They were just a 10-year-old basketball shoe, something few saw the need to spend $80 on. Yet in Japan, original Air Jordans were becoming highly sought after, and savvy hoarders were cleaning out their closets for cash. By 2001, when the original Air Jordan was retroed once again, America had caught on.
Like the Chuck Taylor, the original Air Jordan represents a simpler time—funny when you consider how disruptive the Air Jordan was to the sneaker market originally—a basic construction of leather and rubber with a thin sole, a nylon tongue, and very distinctive colorblocking. Back in 1985, Nike made up the Air Jordan in a dizzying array of colors, which made sense given how much was riding on the shoe's success. The ones that Jordan himself wore were the most popular early on, then the rarities of others made them appealing to later collectors.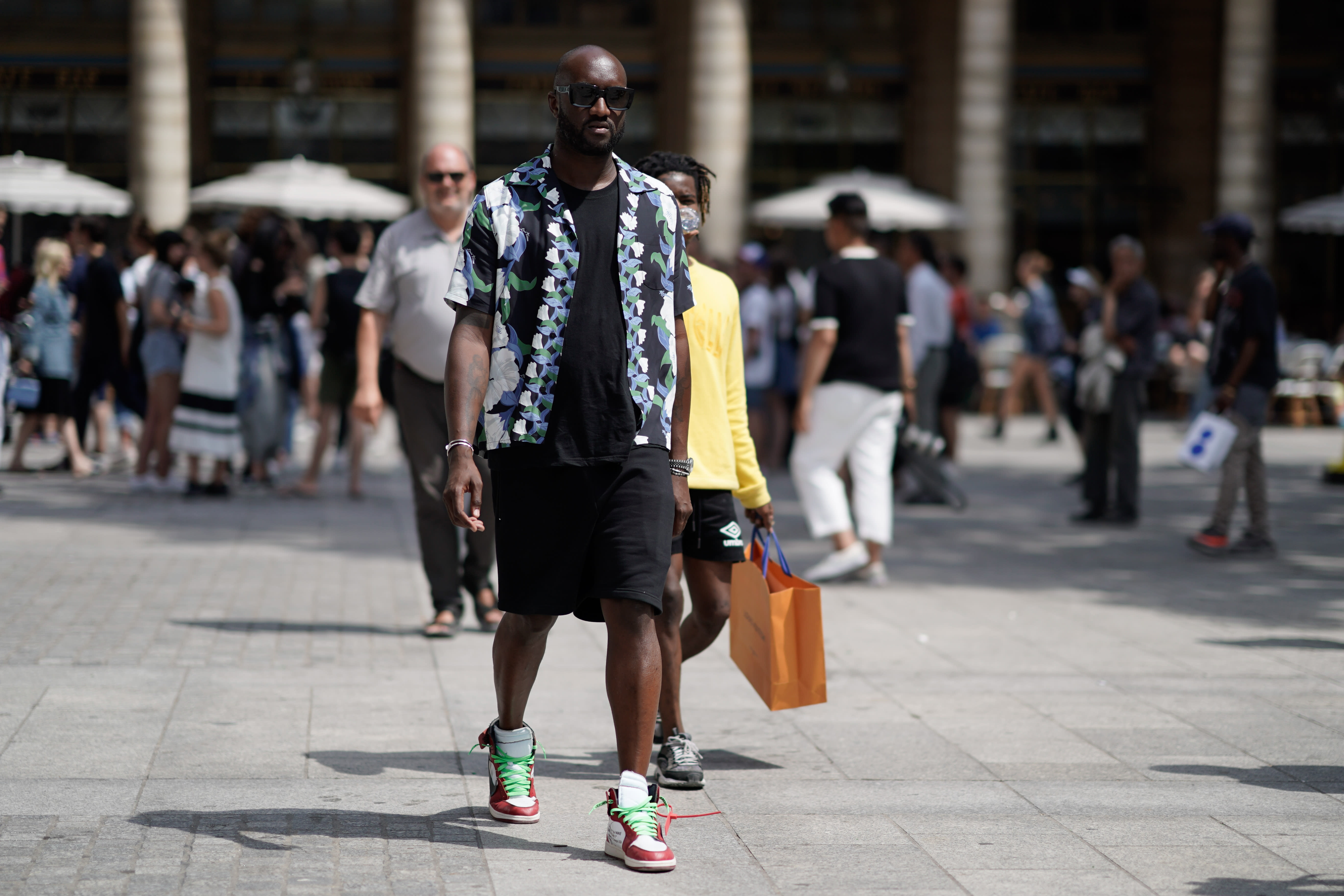 The Air Jordan has now been re-imagined and re-invented countless times, in even wilder ways than its All-Star predecessor. Virgil Abloh, Travis Scott, Aleali May, and Nigel Sylvester are just some of the people who've put their mark on the original Air Jordan, further decoupling it from its basketball roots. Jordan Brand itself has done even more outrageous things to the Jordan 1, turning it into everything from a motocross-inspired boot to a deconstructed, one-piece canvas hightop—much like the Chuck Taylor.
From the beginning, people involved with Jordan knew that in order for it to succeed as a brand, eventually the brand would have to transcend the man who it's named for. Air Jordan would have to stand on its own. If the Air Jordan 1 is any indication, they've turned that particular corner. And in the Air Jordan 1, they have a shoe that's become every bit as iconic as the man who wore it.