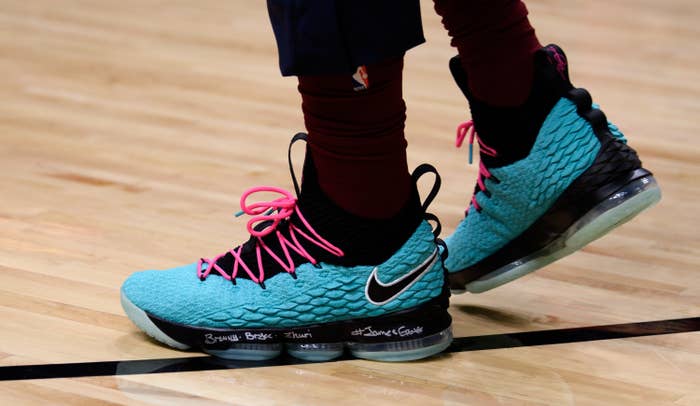 Last week, reports surfaced that the NBA was relaxing its uniform guidelines and allowing players to wear sneakers of any color at any point throughout the season. The game-changing decision opens the door for colorful PEs and customs kicks with little restriction, and now we're learning more about why the league changed its mind on the matter.
"We've evolved our guidelines to allow players to display colors on their sneakers that reflect their team colors or any other colors that allow them to express their focus for a particular game," Christopher Arena, the NBA's Senior Vice President of Identity, Outfitting & Equipment, told Sole Collector.
In years prior, players have only been allowed to break away from uniform-matching footwear on a set schedule of special occasions including Black History Month and Christmas. Now, according to Arena, they're permitted to wear unique sneakers tied to anything meaningful to them.
The 2018-19 NBA season tips off next month on Oct. 16.