 1.
From the high-profile, supportive Under Armour CompFit sleeve to the individual pellets that make up the adidas Boost midsole, the majority of today's best sneakers feature distinct technology and style cues. These are the standout elements that set certain models apart from the pack, the traits that help determine what's groundbreaking and will end up as a future classic.
So what kind of results would you get if these unique characteristics came together for a model of their own? The Sneaker Report team stepped into the lab and whipped up a little chemistry to bring you Frankenshoes: This is What Would Happen if Your Favorite Sneakers Had a Love Child.
Riley Jones is a freelance writer from Charlottesville, VA and contributor to Sneaker Report. With an unshakable affinity for basketball and all things '90s, he can be found on Twitter @rchrstphr.
RELATED: 10 Sneaker Hacks Every Athlete Needs to Know
RELATED: Change Up 101: The Benefits of Swapping Out Your Favorite Shoes for Something New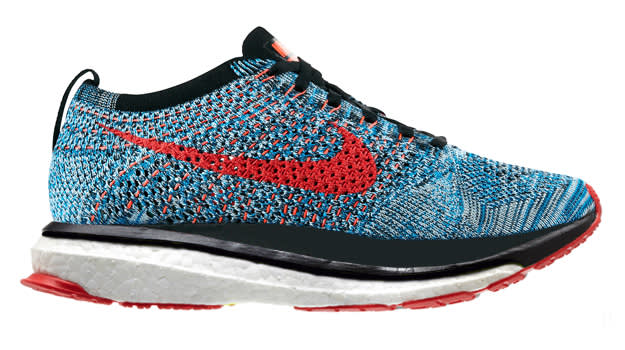 Nike Flyknit Racer x adidas Boost
Upper: Flyknit Racer
Sole: Boost
Nike's Flyknit construction and Boost cushioning from adidas were two of the biggest running breakthroughs in recent years. As great as the Flyknit Racer is, if it swapped its forefoot Zoom Air cushioning for full-length adidas Boost, it'd take it to greatest-of-all-time territory.
Reebok ZQuick Trainer x adidas SpringBlade
Upper: ZQuick Trainer
Sole: SpringBlade
Pairing the aggressive, forward-thinking (and moving) SpringBlade sole with the sleek, ventilated ZQuick Trainer's upper would allow this mash-up to excel as a runner and a gym shoe.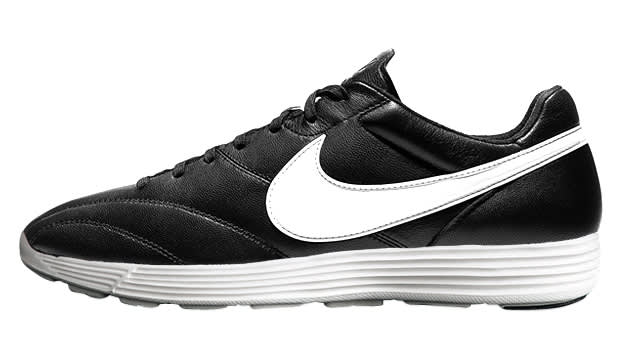 Nike Premier Cleat x Nike Lunarlon
Upper: Premier Cleat
Sole: Lunarlon
Compared to some of Nike's more technologically advanced soccer offerings, the Premier Cleat is something of an anomaly. With a soft, springy Lunarlon sole, the timeless aesthetics of the Premier would be right at home on indoor courts.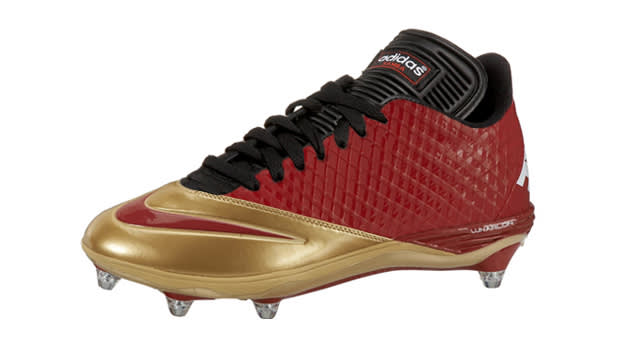 Nike Lunar Super Bad x adidas Samba
Upper: Lunar Super Bad
Tongue: Samba
The Nike Lunar Super Bad is one of the most popular models amongst NFL players, and for good reason. Integrating the soft, impact-absorbing Lunarlon cushioning into a football cleat helps to ease some of the pressure from cleats, and the synthetic upper is equipped with a neoprene sleeve for a snug yet breathable fit. With this remix, nix the supportive strap for the clean tongue of adidas' indoor soccer classic, the Samba for a new look on the gridiron.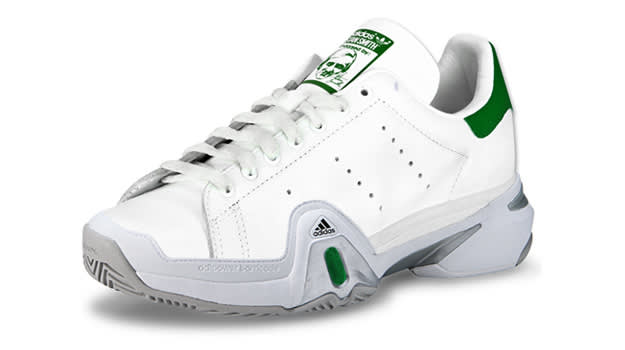 adidas Stan Smith x adidas Barricade 8.0
Upper: Stan Smith
Sole: Barricade 8.0
Old meets new as the first leather tennis shoe, the Stan Smith, lends its iconic detailing to the brand's latest and greatest tennis model, the Barricade 8.0. Both models feature a clean, stylish design that would help bring the brand's iconic history into the present.
Brooks Pure Connect x On Cloudracer
Upper: Pure Connect
Sole: Cloud
It's hard to improve upon the Brooks Pure Connect. The lightweight, minimalist design is all about getting in touch with the ground beneath you. But let's flip the script and add On's Cloud suspension sole to the Pure Connect's Upper. The result is a lightweight, breathable upper with newfound levels of cushion and durability.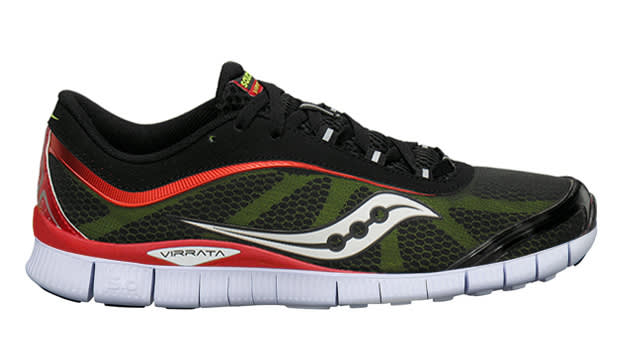 Saucony Virrata x Nike Free
Upper: Virrata
Sole: Free
Although they're manufactured by two different brands, the Saucony Viarrata's upper and Nike's Free outsole tooling could be a match made in heaven. Here, it's all about a minimal, barefoot feel, which is enhanced with the low-profile Free sole.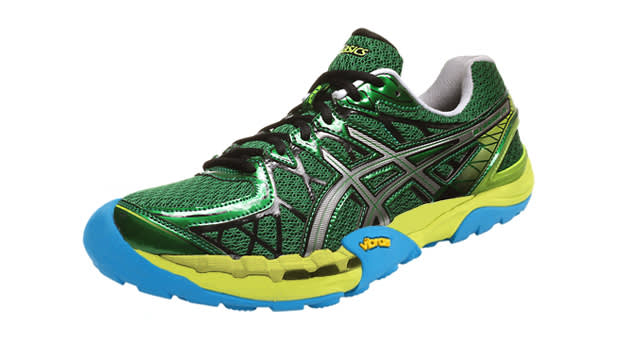 Asics Gel Kayano 20 x New Balance Minimus
Upper: Gel Kayano
Sole: Minimus
On its 20th run, the Gel Kayano is one of Asics' best-selling and most acclaimed models. Its upper is designed with plenty of breathability and minimal overlays, but its Gel-equipped sole keeps it from being a full-on minimal runner. Replace it with New Balance's Minimus setup and you'd have a whole new running beast.
2.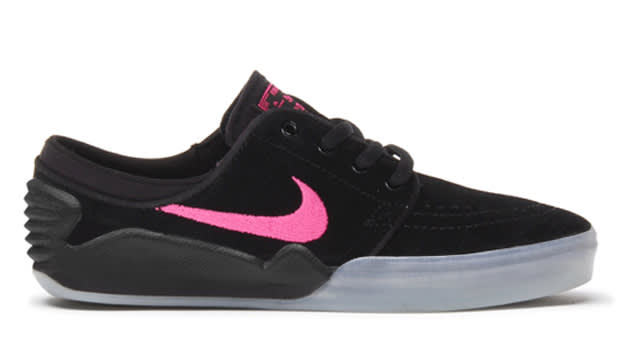 Nike SB Janoski x Supra Skytop IV
Upper: Janoski
Sole: Skytop IV
The Nike SB Janoski's super-clean design has allowed for plenty of crossover casual success, but at its core it's still a pro-endorsed skate shoe. Take the crispy, versatile upper and pair it with Supra's latest Sky Top midsole for a futuristic spin on Nike's biggest skate model since the Dunk.
Riley Jones is a freelance writer from Charlottesville, VA and contributor to Sneaker Report. With an unshakable affinity for basketball and all things '90s, he can be found on Twitter @rchrstphr.
RELATED: 10 Sneaker Hacks Every Athlete Needs to Know
RELATED: Change Up 101: The Benefits of Swapping Out Your Favorite Shoes for Something New