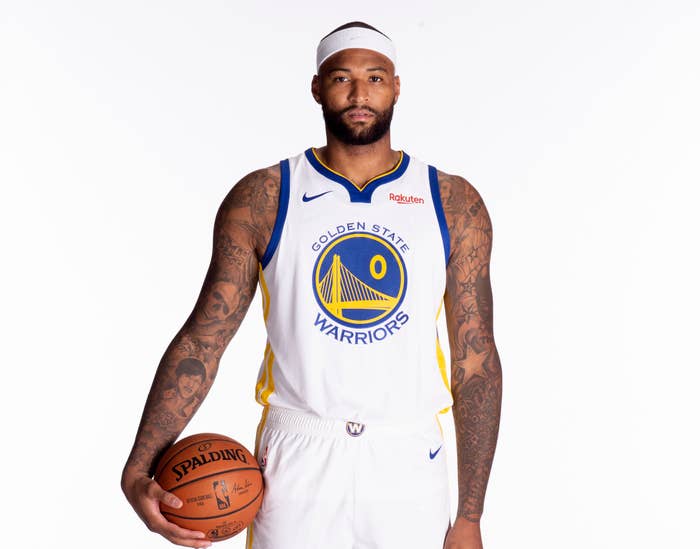 The Golden State Warriors' blue and yellow might not be the only thing new worn by NBA big man DeMarcus Cousins this season.
According to reports from ESPN's Nick DePaula, Cousins has signed what's said to be a "lucrative multi-year" deal with Puma. The signing is yet another effort from the brand to bolster its re-emerging basketball division, which was announced in June and includes other notable names on its roster like rookies Deandre Ayton and Marvin Bagley III, the number one and two respective overall picks of the 2018 NBA draft.
While the new deal is said to be in the works, Cousins' longtime endorser Nike will reportedly have 10 days to match Puma's offer in a scenario similar to what is currently playing out with Boston's Gordon Hayward, who is said to have signed with Anta but wore Nikes on court earlier this week.
UPDATE (10/18): After initial reports that DeMarcus Cousins signed a multi-year deal with Puma, it has finally been made official after Nike failed to match the brand's offer, according to ESPN's Nick DePaula. Cousins joining the Puma team makes him the most accomplished player on the its roster of current ambassadors. He will be wearing the Puma Clyde Court Disrupt, Puma's first basketball model put to market in 20 years.