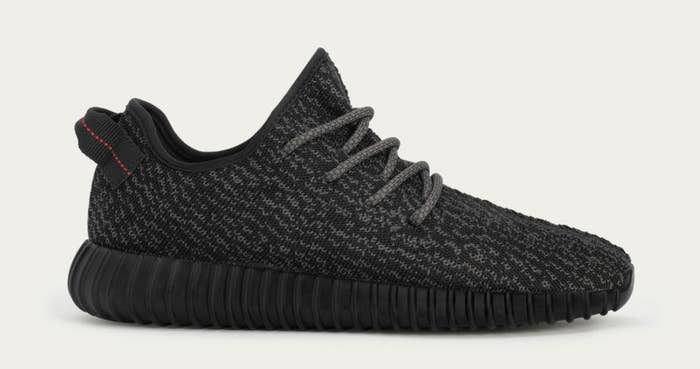 Adidas today reported its Q4 2022 earnings and the matter of what to do with remaining Yeezy stock was a focus for new CEO Bjorn Gulden.
Gulden, who became CEO in January after leaving the same position at Puma, said the company is still weighing the "very complicated issue" of tending to the $1.3 billion in unsold footwear. The shoes, a product of the brand's once-fruitful collaboration with Ye, have been in a holding pattern since Adidas' early termination of the his deal in October following his repeated antisemitic comments.
The new CEO compared different options, noting that selling the sneakers would make over $500 million in profit yet carry "a lot of reputational risk."
"The other side is to say we burn it or we do whatever it takes then to destroy it, and it disappears, then you have another issue," Gulden said, noting the sustainability concerns.
Instead of leaning toward either extreme, Gulden seems to hint that the brand could take a philanthropic approach. "I think the goal that we have is to do what the probability is that it damages us the least and we do something good," he said. "That's what we're talking to many interested parties, people that have been hurt by this situation and are discussing what they think is the best option."
Gulden said the timing of the fallout with Ye, who he calls "one of the most creative people that have ever been on the planet," was especially problematic for the company. He said Adidas had to decide whether to continue or halt production while the situation played out, ultimately landing on the former out of interest of the factory workers. The separate footwear components were then shipped to different destinations and have only recently been prepped for sale, Gulden said, "So, we couldn't really do anything before now."
In total, Adidas reported an operating loss of $760 million and a net loss from continuing operations of $508 million.
"2023 will be a transition year to build the base for 2024 and 2025," Gulden said.