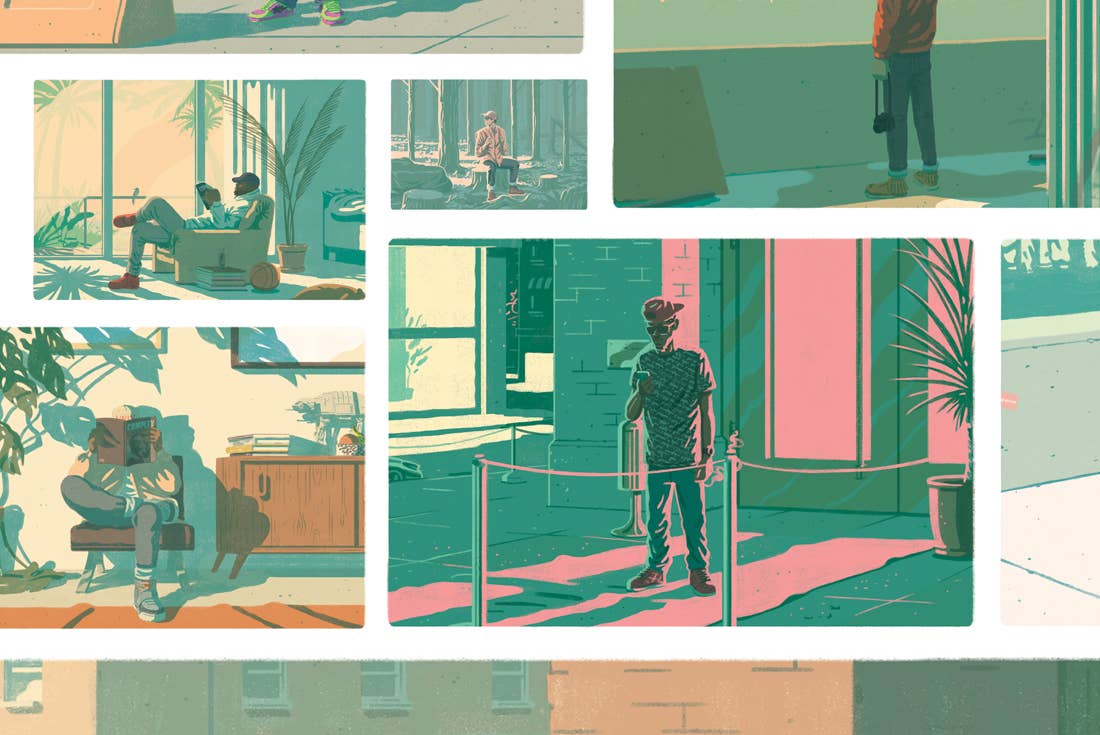 Hype is relative. It solely revolves around what's next. We are so fickle and crave the next best thing so badly that we are willing to completely uproot whatever we've previously established in order to recreate what we—or what we think others—consider hype.
The word is constantly used in the sneaker world, spawning the moniker "hypebeast" to describe those who live and die by what's coming. And while it rarely sticks for long, "hyped" sneakers are a constantly moving target for brands hoping to be lucky enough to be caught in the commotion, reaching to make the next covetable sneaker with limited production, flashy details, or a celebrity co-sign. But, only we can truly determine that. Every year—hell, sometimes every week—yields new results, so to expect those who follow the hype to not abide by its unfair rules—by paying resell prices or constantly tracking the societal value of certain sneakers—is silly. But, the truth of the matter is: Hype might change us, but we can dictate the hype just as much. It's a constant ouroboros, and the hype sneaker world wouldn't have it any other way. This is a breakdown of what was most hype and how it got there in the last 10 years.
2006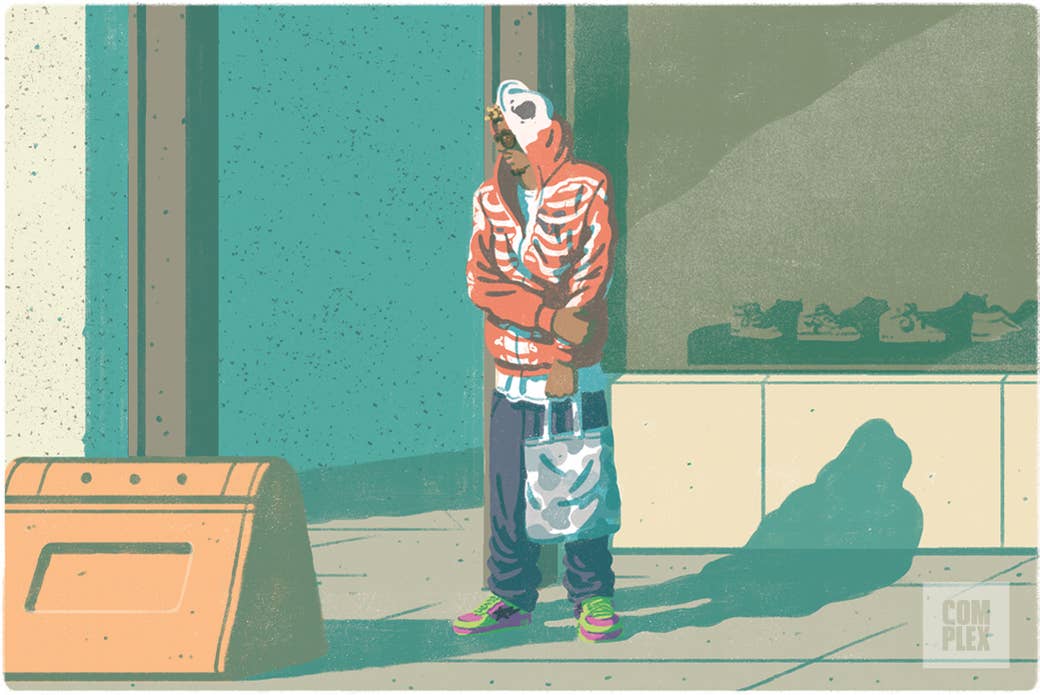 Dunks were slowly meeting their demise when every dudebro this side of the Mississippi was trying to stock up on GRs. Air Force 1s were still going strong, but didn't see nearly as much success as they did in the early 2000s. And with the launch of the Hypebeast Forums to balance between the all-encompassing sneaker forums, likeSole Collectorand Sneaker Freaker, and the ultra-niche Superfuture forums, a new breed of sneakerhead was developing. Pharrell was a new-wave cultural style icon, pushing guys who swaggerjacked rapper's style past "button-ups" and fitteds or pastel-colored polo shirts. His affinity for Japanese streetwear-cult favorite A Bathing Ape was catching fire, especially the "Bape camo" hoodies and AF1-emulating Bapesta sneaker.
2007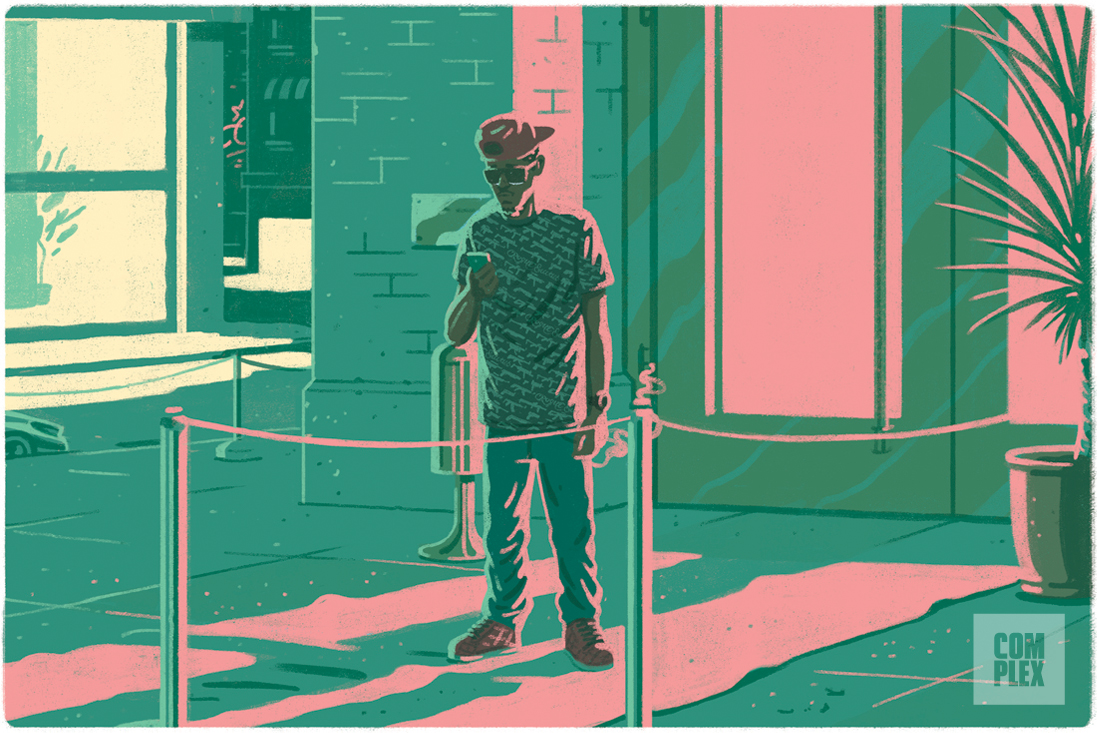 If you could put stock in culturally significant trends without having to depend on any one brand, 2007 would be a damn good place to start, right there among the all-over print T-shirts and hoodies, collaborative New Era fitted hats, and sneakers. Brand loyalty was subjective, especially if you found the right logo or image to duplicate and re-appropriate. Hypebeast tendencies were starting to get defined, as one of the sneaker culture's most significant videos released, shedding a comical light on the topic. This was also around the time when people were trying to avoid the dreaded #NTDenim so they could properly showcase their Supreme x Nike Blazers or any other streetwear co-signed sneaker. Slimmer Levi's 501 raw denim (with stacking, of course) was catching on.
2008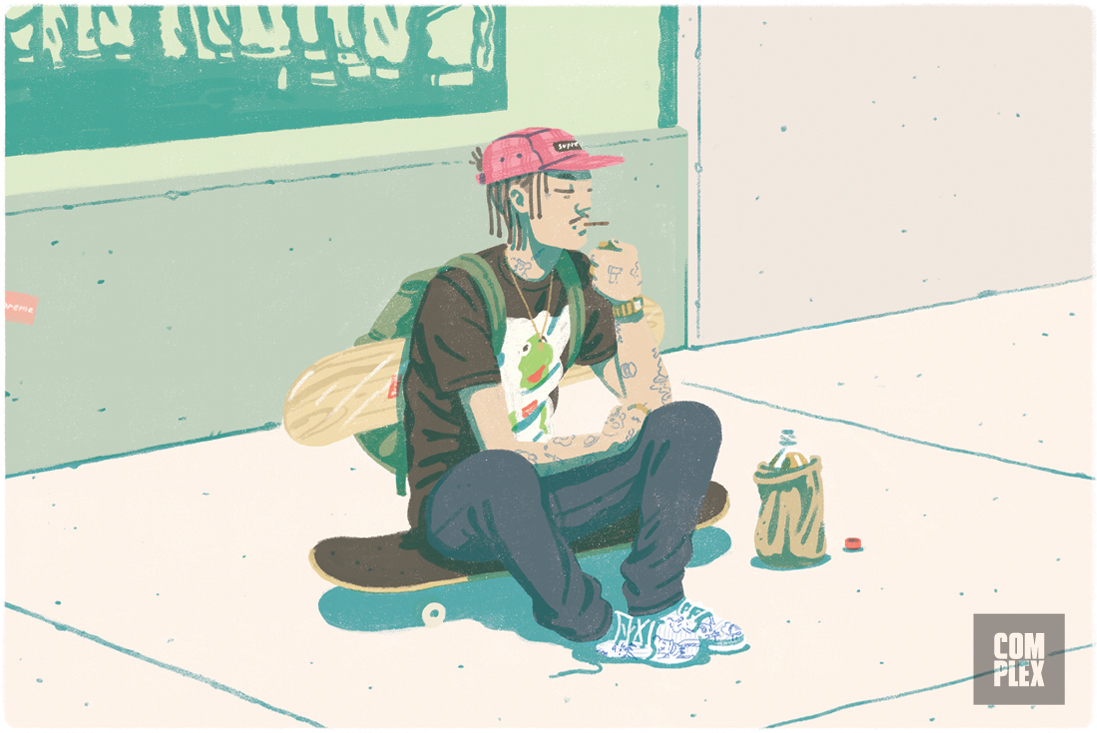 The extravagancy of streetwear was still poppin', but those in the know—a.k.a. hypebeasts—were starting to trend toward a very specific type of streetwear: the skate poser. Sure, lots of guys actually skateboarded and thought this new movement was an egregious affront to their lifestyle. Around this time backpack-rapper-types like Pharrell and emerging cool guy Kid Cudi were regularly featured on newly launched sites like UpscaleHype, co-signing the look every single time they stepped out. Cudi's come-up played a particularly large part in introducing a new, oldie-but-goodie fad to the mainstream, especially following the 'Ye nod and coveted G.O.O.D. Music deal.
2009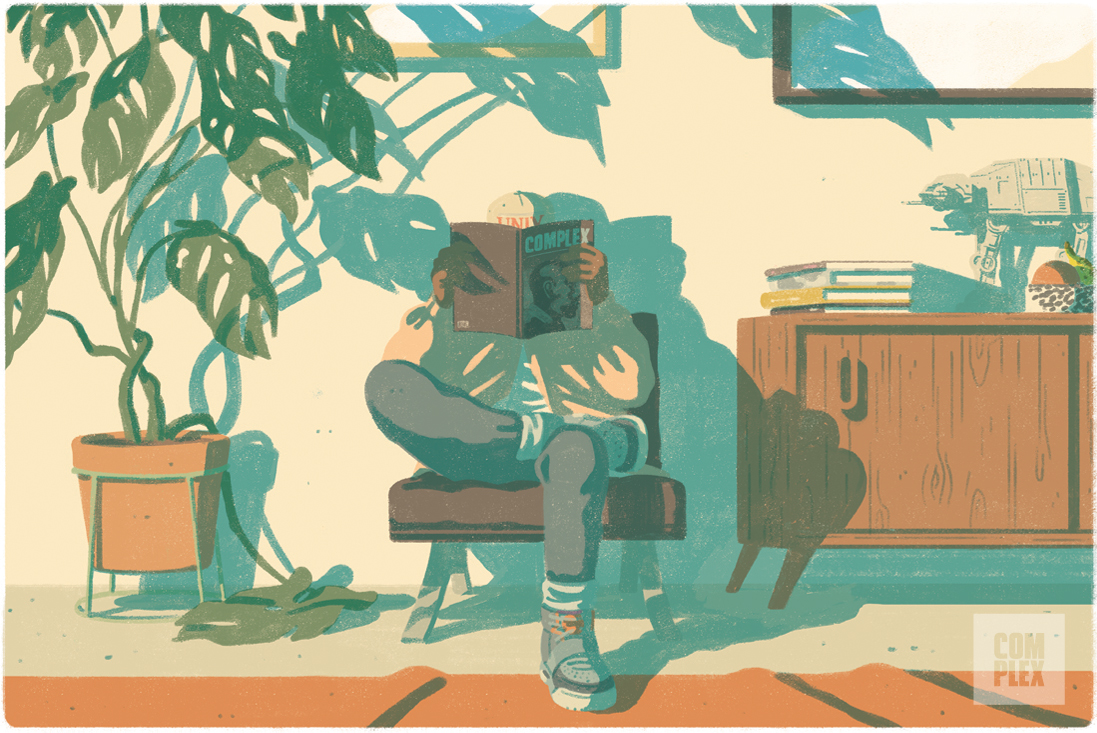 While many will claim that Kanye's influencer mode started when he came onto the scene in with College Dropout in 2004, it didn't really start until his third studio album, Graduation, dropped in 2007. The amount of transformations he made from Shutter Shade and Neon "Stronger" Kanye to 808s & Heartbreak Wool-Suited Faux-Hawk Kanye had people switching it up on the regular. That meant West's 2009 collaborative sneaker with Nike was sure to be a hit, and it was, causing the fashionably uninformed to pay attention to just how lucrative the sneaker reselling game could be. This was one of the fashion world's first reality checks into just how big Kanye West's celebrity was.
2010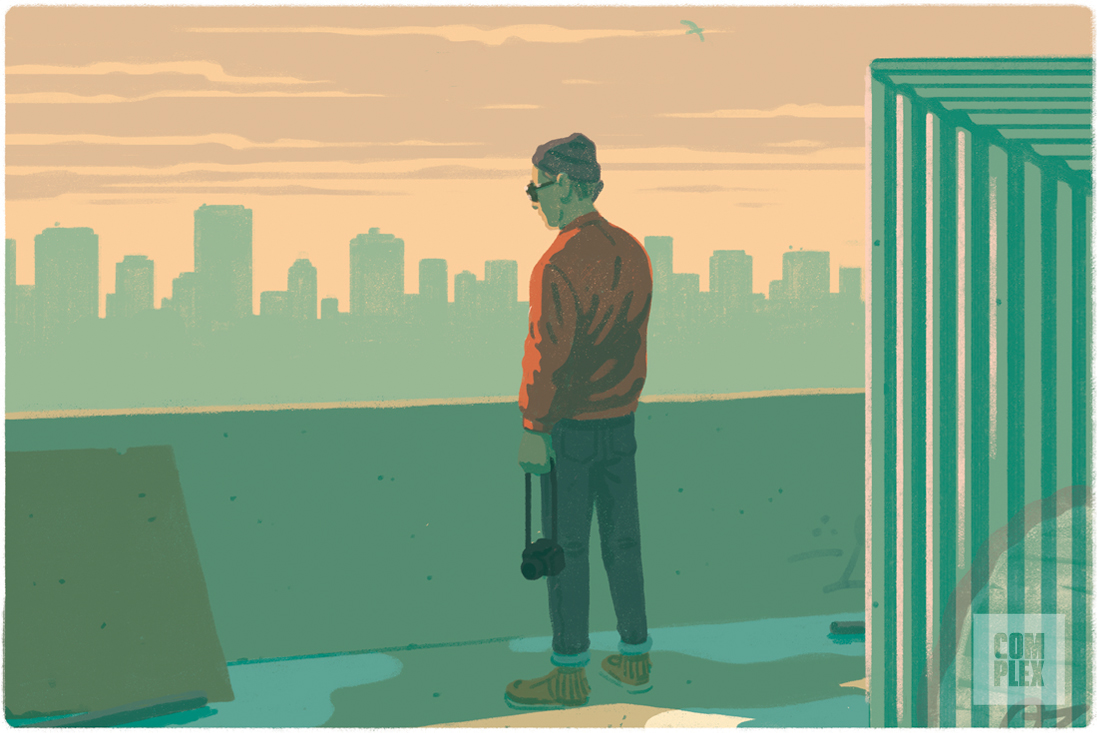 The beginning of the high-end streetwear/menswear movement was upon us. Flatly, people were more concerned with the brand than the garb. Supreme was seeing even more success thanks to the newest leader of the rebellious youth, Tyler, The Creator. Relatively underground Japanese brand Visvim was no stranger to the hypebeast elite, who were picking up FBTs, Hockneys, and Shamans like they were Vans. With people suddenly becoming familiar with the brand that had been around since 2000, Hiroki (Nakamura, Visvim's founder) raised prices. But hypebeasts don't care about price. And even though cell phone cameras were still shitty, the launch of Instagram started a street style revolution, introducing a new platform that stretched beyond WDYWT forum threads. Showing off one's footwear just took an interesting turn.
2011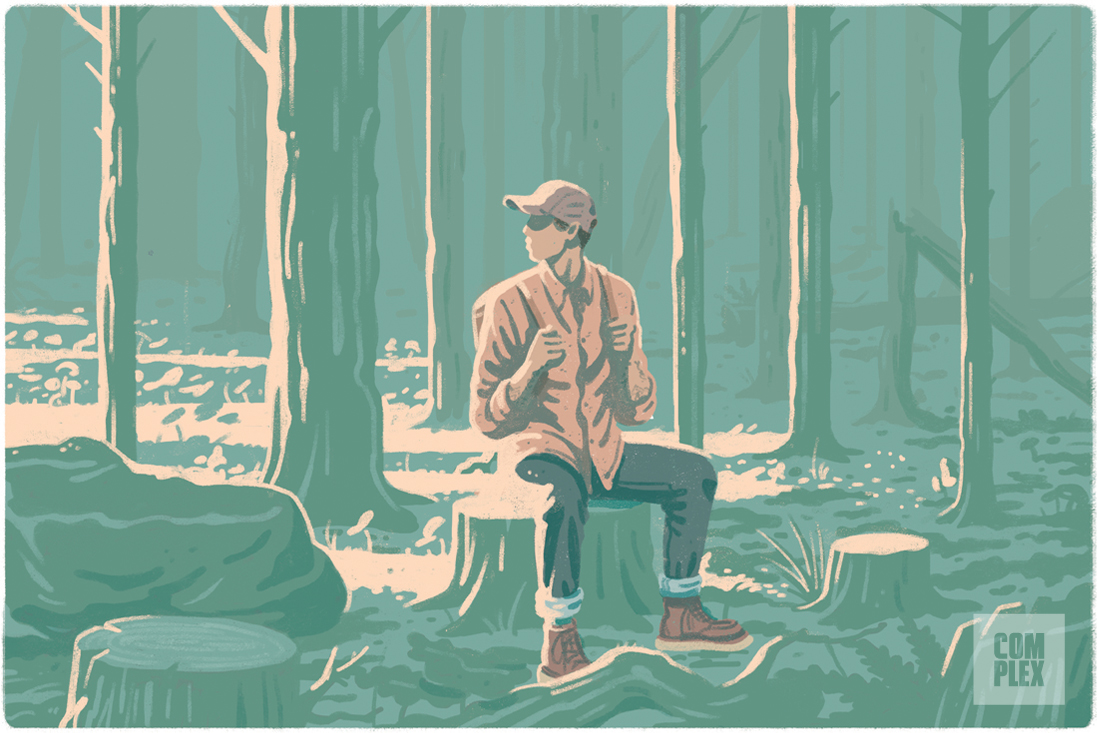 The label "urban lumberjack" brings back flashbacks of the waxed canvas tote bags and Moleskine notebooks of 2011, making every #menswear influencer cringe nowadays. At that point, it finally began to feel like the recession had subsided, but it started a revolution in the men's fashion industry. Heritage was the hype, which is the generally the complete opposite of what people gravitate toward (whatever's new). Sneakers and streetwear took a little bit of a backseat to heritage-ready footwear like Red Wing moc toe boots, Yuketen moccasins, and Mark McNairy saddle shoes to complete the Americana look. Menswear blogs were still booming, especially on platforms like Tumblr. Brands were starting to send well-known bloggers (now known as "influencers") to document tradeshows like Capsule and Pitti Uomo, which were themselves starting to become more well-known. Streetwear was still playing in the background as white noise, but everyone wanted to try their hand at J.Crew chambray shirts with slim raw denim or chinos. That is, unless you were lucky enough to grab a pair of the ultra-limited Nike Mags, of course.
2012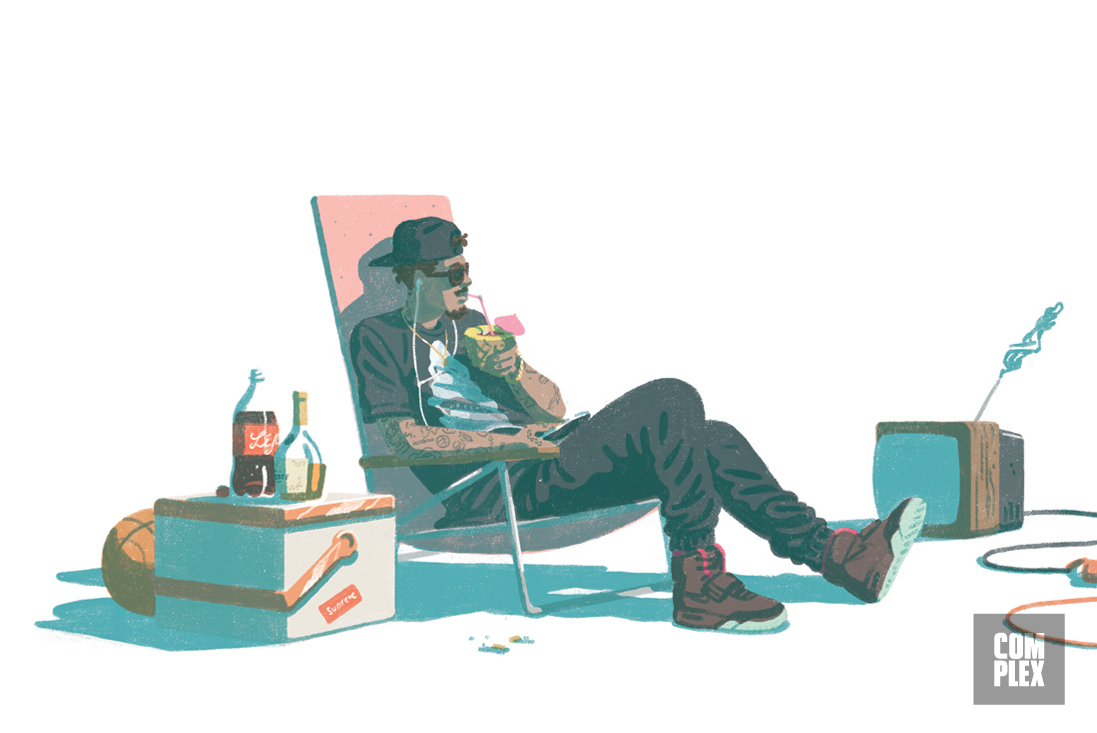 The street-style star has officially hit a new level within the stratosphere of importance in the fashion world. With fashion enthusiasts flexing the perfect 'fit during Paris, London, Milan, and New York Fashion Weeks, everyone was putting together their own runway-ready looks for the streets. This meant the more grail-worthy the footwear, the more likely you were to get captured for the world to see. The collision between hip-hop and fashion was peaking—causing more couture fashion brands to relegate themselves to luxury streetwear brands by dropping printed T-shirts and lifestyle sneakers. But they couldn't hold a flame to Kanye's second collaborative sneaker, which had even more buzz around it than his first as his celebrity status continued to climb.
2013
"Bro, did you even get any reblogs?" had become a common question among rebellious hypebeast youth who posted their street style shot standing outside MILK Studios. Internet culture was creating a monster in all of us, grasping at anything to cause an uptick in followers and likes. Internet brands were thriving, as they competed to see who could make the darkest collection. Flyknits, Lunar Force 1s. Older, classic Jordan retros like the I, III, or IV were everywhere. While there was no clear hype winner, outside of Yeezys of course, the rebellious youth sneaker choices could be counted on two hands.
2014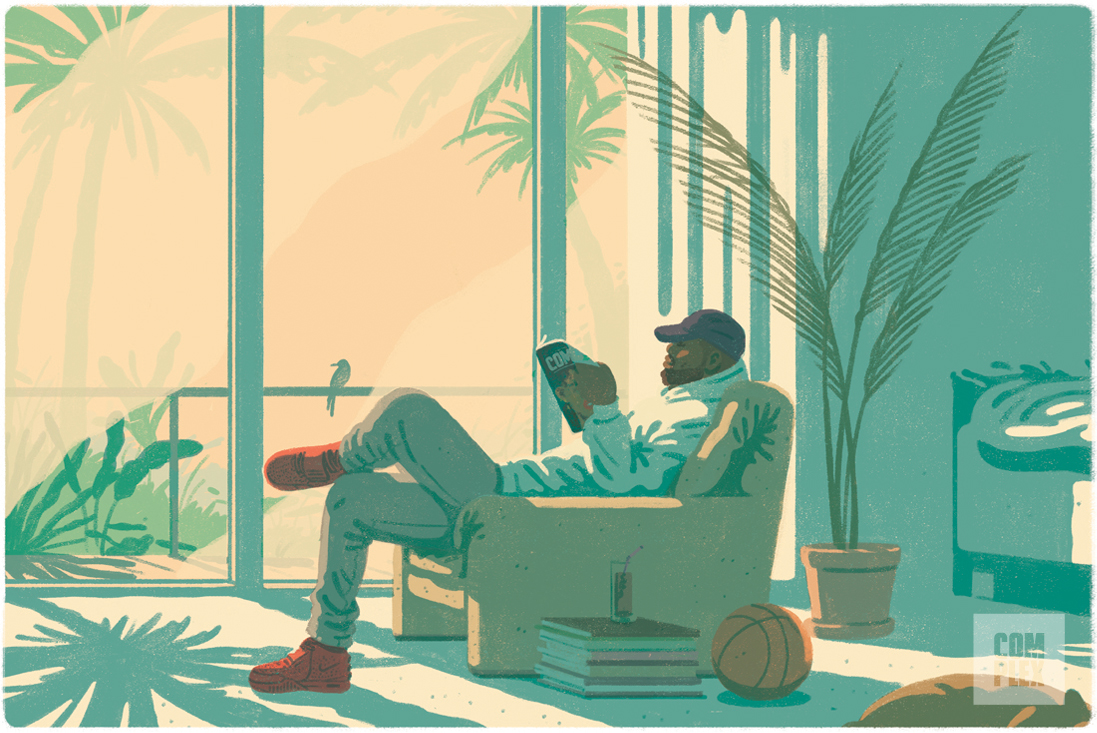 Kanye's departure from Nike marked the end of a sneaker era that people were not ready to accept. Luckily, this wouldn't be the case as he simultaneously announced that he was switching to rival brand, adidas. He was still one of the biggest stars in hip-hop, and finally, one of the most influential men's fashion figures of our generation, as everything he wore and every brand he endorsed turned to instant gold. Just ask Fear of God, Pyrex, and, of course, A.P.C. Nike knew they had lost someone big enough to make a mark, but not to put a dent in their bottom line, so they weren't going to let that slide easily. They threw a bit of shade at 'Ye by releasing the coveted "Red October" Air Yeezy IIs at the most random of times on the most random of days, just to let him know they didn't need him. Little did they know that between Kanye, Pharrell, a huge fashion collaboration push, and the emergence of a new running lifestyle collection, adidas would give them a run for their money.
2015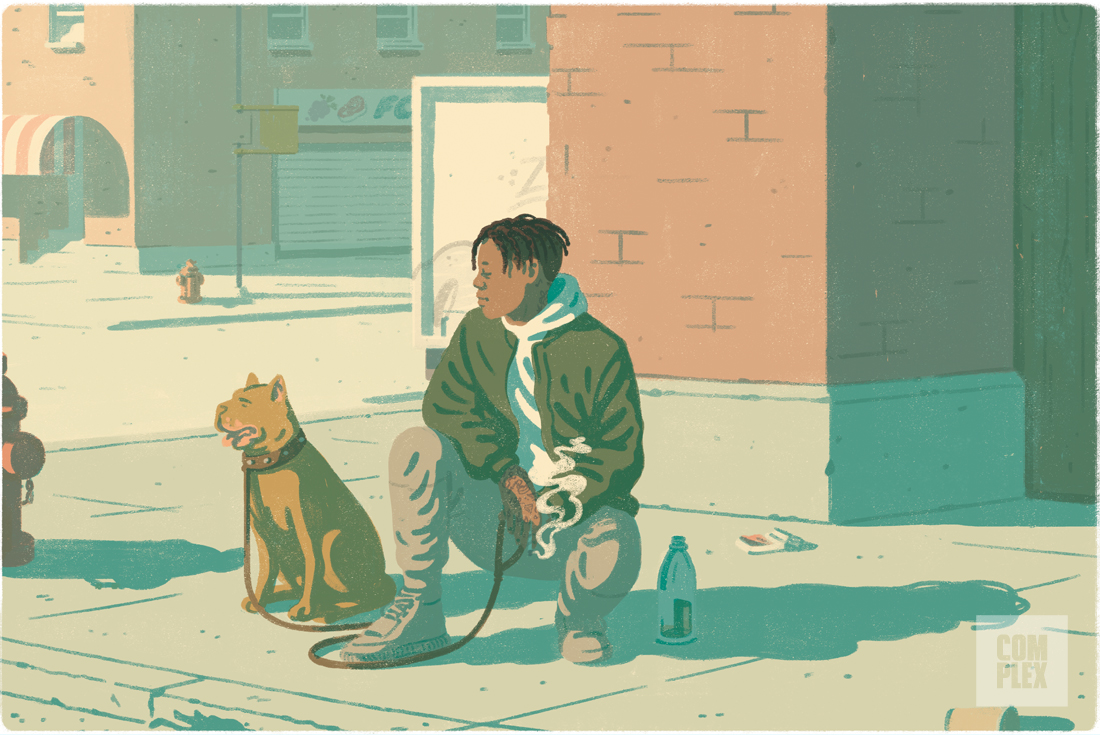 The year of the adidas Yeezy finally arrived. After the initial announcement in 2013 that Kanye West was ditching Nike and making the move to adidas, we patiently awaited the announcement of quite possibly the most anticipated sneaker release of all time. West's first showcase during fashion week in February was met with plenty of praise and criticism, but the sneaker world only cared what the models were wearing on their feet, which included the Yeezy 750 and 350 Boosts, the later being West's first low-top running sneaker. Both of their releases nearly broke the Internet, causing mass hysteria and exorbitant mark-ups while completely revolutionizing the way people view sneakers.
2016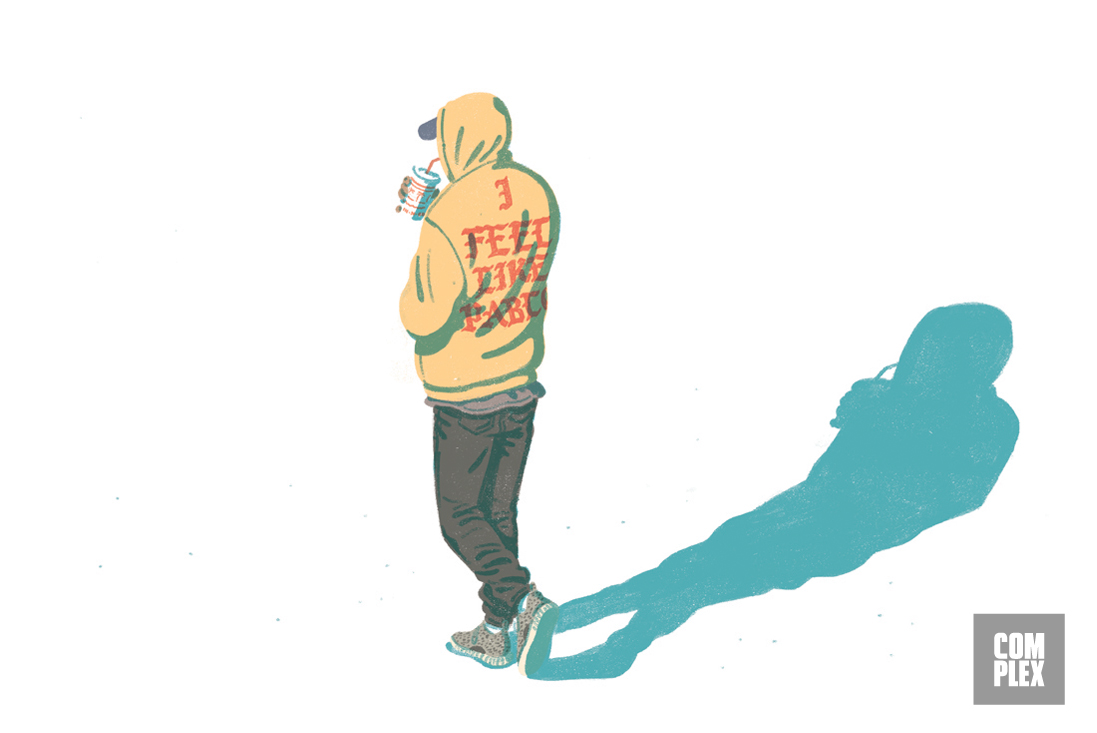 Instagram culture leapt into the second half of the decade with quite a ferocity. While everyone is claiming "individuality," the IG uniform is consistently making its way to more and more feeds—​especially the most constant of the uniform, adidas running sneakers. Aside from the sheer dominance of the Yeezy Boost, the year of the NMD is here, which follows a solid campaign from the Ultra Boost. Basically anything with Primeknit and Boost is hitting right now. With multiple versions of the sneaker hitting (and flying off) the e-shelves almost simultaneously, along with rumored releases of the the Yeezy Boost 550, adidas' sneaker revolution has no end in sight.
To see more of Jeff Östberg's work, click here