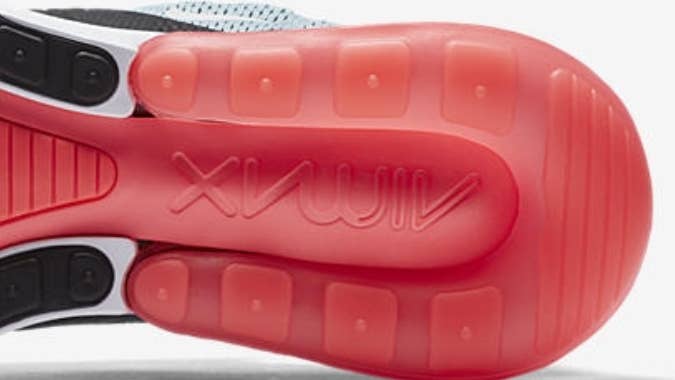 A petition has been created on change.org calling for the recall of the Nike Air Max 270 because it features an Air Max logo that resembles the word "Allah" in Arabic. 
On Jan. 19, the petition was created by Saiqa Noreen who was offended by what she perceived as the sportswear company disrespecting Muslims.
"It is outrageous and appalling of Nike to allow the name of God on a shoe. This is disrespectful and extremely offensive to Muslim's and insulting to Islam. Islam teaches compassion, kindness and fairness towards all," the petition reads. "We urge Nike to recall this blasphemous and offensive shoe and all products with the design logo resembling the word Allah from worldwide sales immediately."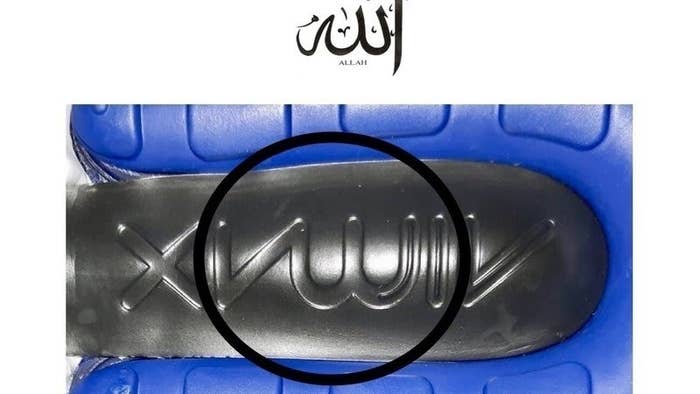 This is not the first time Nike has been in hot water for its "offensive" branding. Back in the 1997, the sportswear giant was called to action in similar fashion for a logo used on the Air Bakin. A flame-like logo on each heel also resembled the Arabic text for "Allah." Deemed offensive by the Muslim community, the pairs were recalled. The logo was swapped out for a more traditional Nike Air branding. More recently, Nike was forced to change the name of one of its silhouettes because it sounded similar to an Arabic racial slur. 
Nike has since provided an official statement regarding its most recent Air Max 270 controversy.
"Nike respects all religions and we take concerns of this nature seriously. The AIR MAX logo was designed to be a stylized representation of Nike's AIR MAX trademark.  It is intended to reflect the AIR MAX brand only. Any other perceived meaning or representation is unintentional."
While the aforementioned petition only references the Air Max 270 specifically, there are multiple silhouettes that have hit market over the past year featuring the logo. The Air Max 720 slated to hit the market on Feb. 1 also dons the branding in question.
Despite the various controversies that have arose over the years, Nike has also shown its support of Muslim culture in the past as well. In 2017, it released the Nike Pro Hijab, an iteration of the traditional hijab head covering designed to be used by Muslim female athletes. 
At the time of writing this article, the change.org petition has accumulated 6,713 signatures and counting. There is currently no word if Nike plans to tweak any of its current designs due to the outrage.