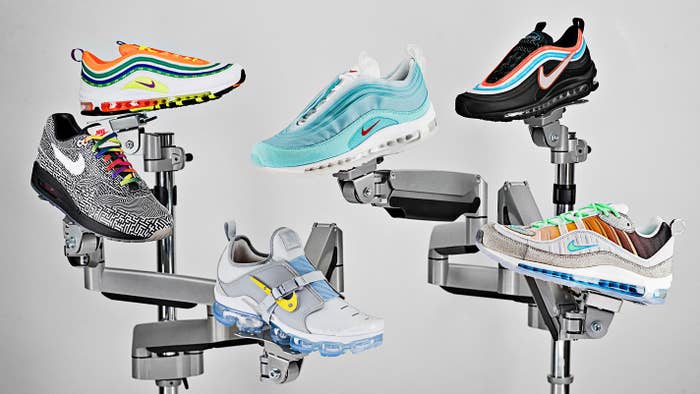 Nike has revealed the finals designs for its upcoming "On Air" collection. The pairs were created by six local designers from around the world to represent their respective cities: New York, London, Paris, Seoul, Tokyo, and Shanghai. 
Teasers originally surfaced this past July at a media event that gave a taste of what to expect from the finished products, but now Nike has unveiled the official pairs to the public. Despite the original contest being held last year in conjunction with Air Max Day 2018 in March, these pairs will not be hitting retailers until April 2019. 
Get a better look at each of the final designs below.
UPDATE (03/25): Detailed images of the "London Summer of Love" Air Max 97 and "Tokyo Maze" Air Max 1 have surfaced, courtesy of @J23app on Twitter. Release dates for both pairs still have yet to be announced.
UPDATE (03/26): In celebration of Air Max Day 2019, Nike has officially announced the release date for its six "On Air" sneakers. The entire collection will be releasing on Nike SNKRS on Saturday, April 13. Prices range from $150-$240. Check out official images of each pair below.
Nike Air Max 98 'La Mezcla'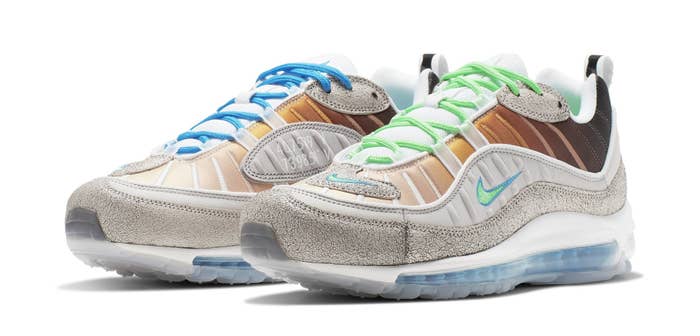 City: New York

Designer: Gabrielle Serrano

Price: $200
Serrano's design highlights the diversity of New York City's population with an upper comprised of different skin tones. The diversity theme is also carried out on the insoles that are covered in various flags from around the world. Grey cracked leather wrapping the mud guard is a nod to NYC's urban environment, while minimal mint green accents represent the Statue of Liberty.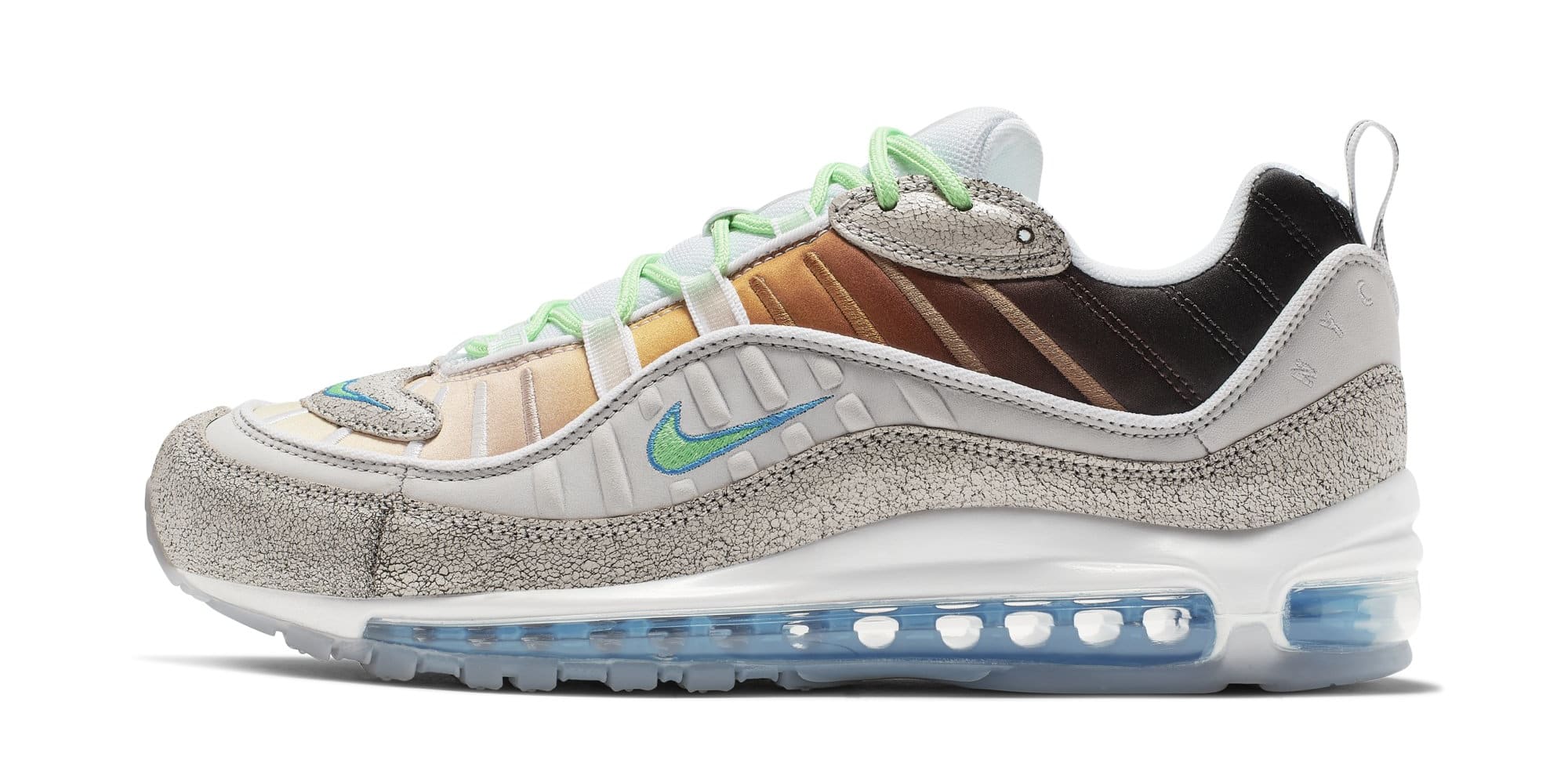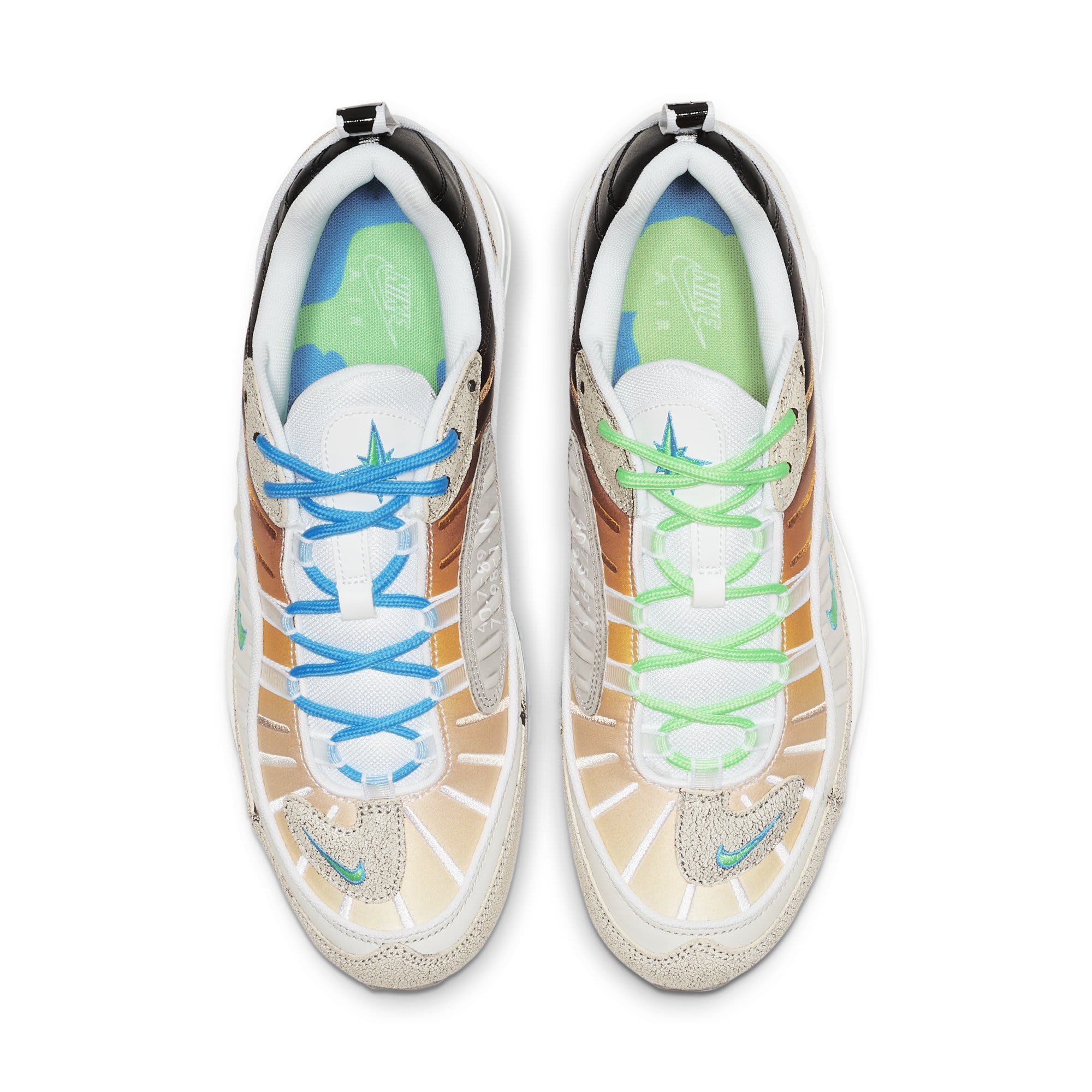 Nike Air Max 97 'Neon Seoul'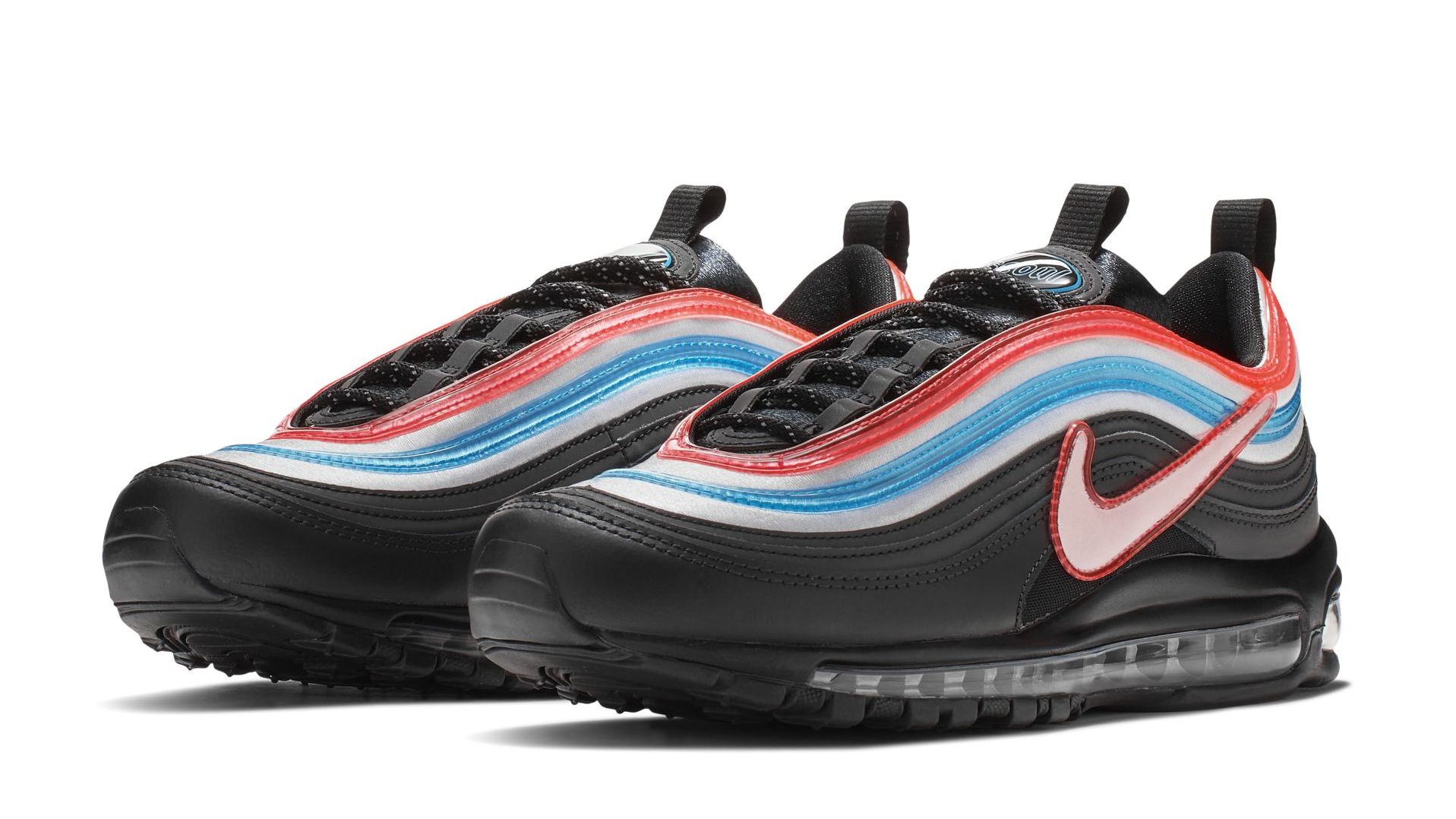 City: Seoul

Designer: Gwang Shin

Price: $200
Gwang Shin was inspired by the neon signs seen all over the South Korean capital at night. A matte black Air Max 97 is accented by the colors seen on the Taeeguk symbol of Seoul's flag. A large reflective Swoosh has also been added to the side panel, a feature not commonly seen on the popular retro runner.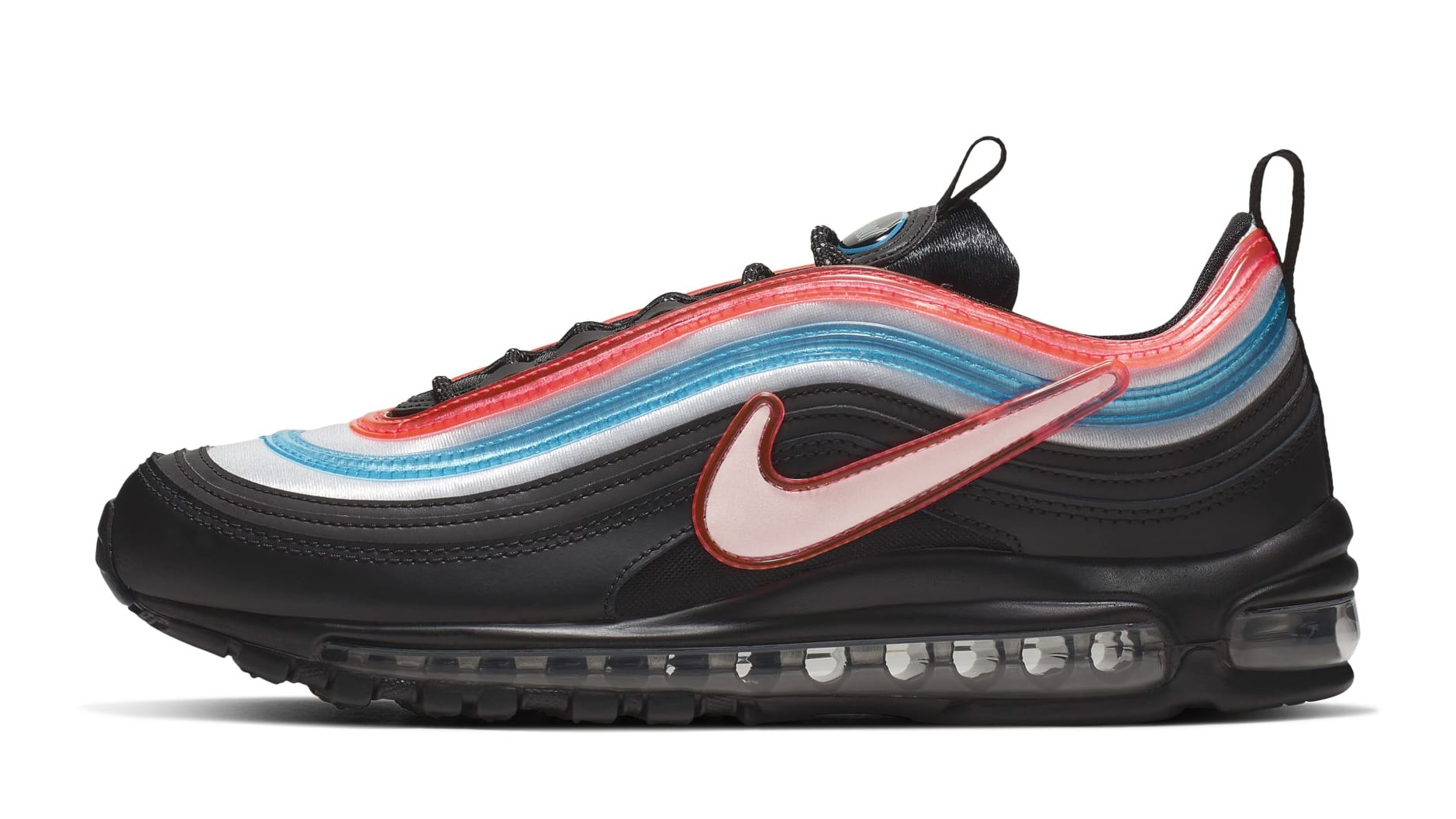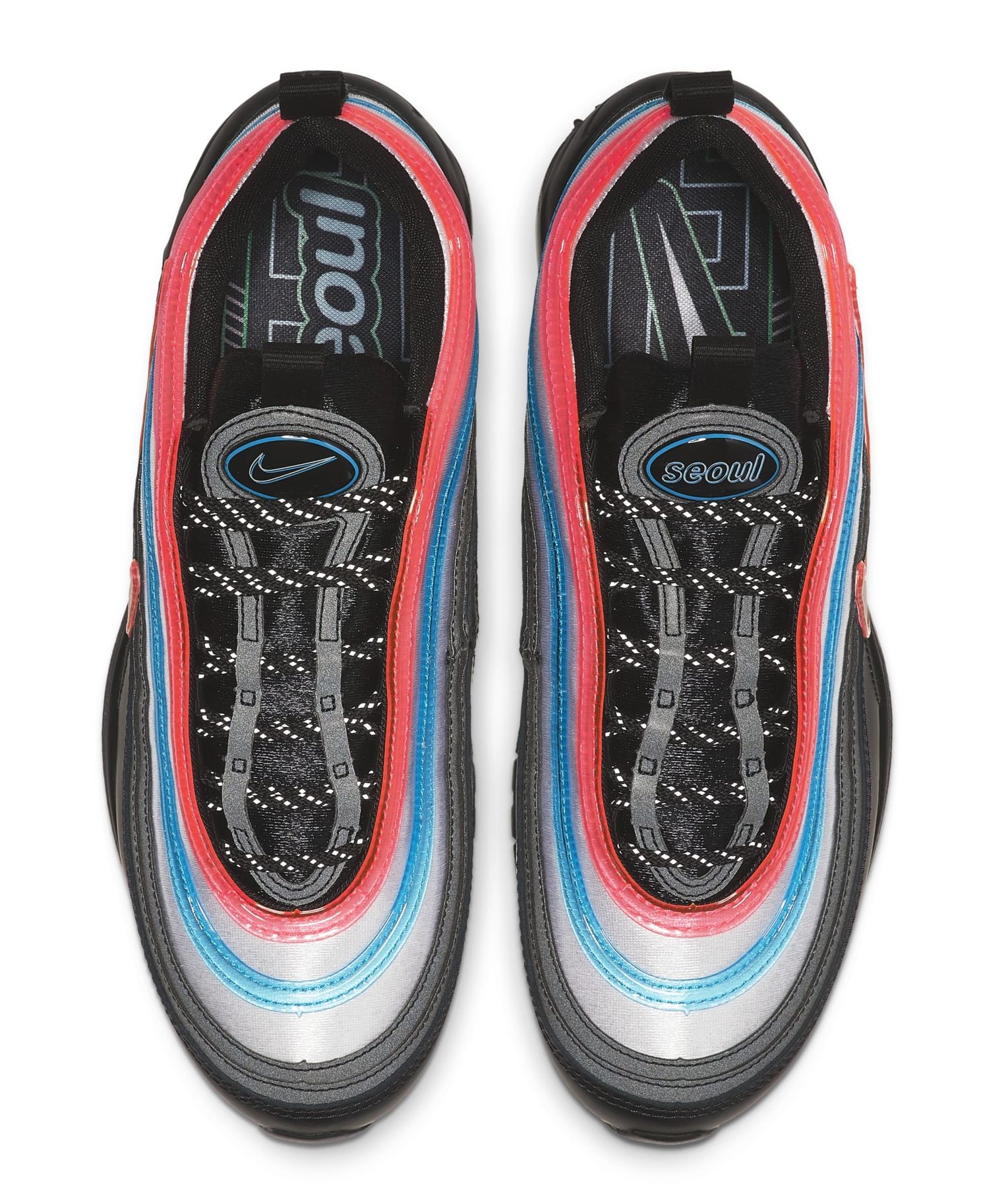 Nike Air Max 97 'London Summer of Love'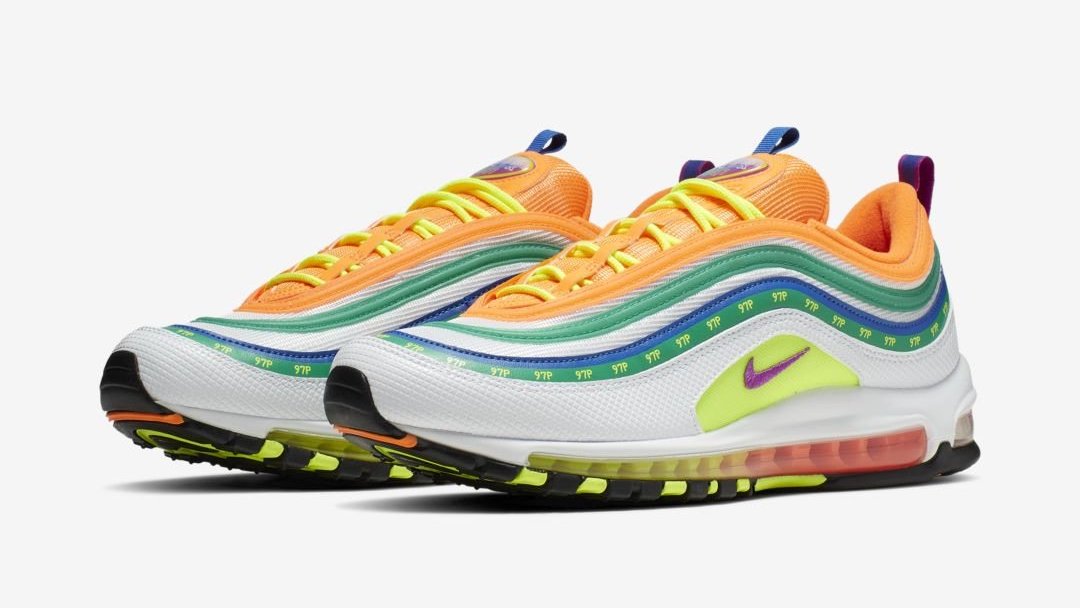 City: London

Designer: Jasmine Lasode

Price: $200
This vibrant colorway represents summertime in London. Lasode took a more personal approach to her design by using a first date on Primrose Hill as her theme. Notable hits include a gradient Air bubble and "97P" branding stripe running through the mid panel.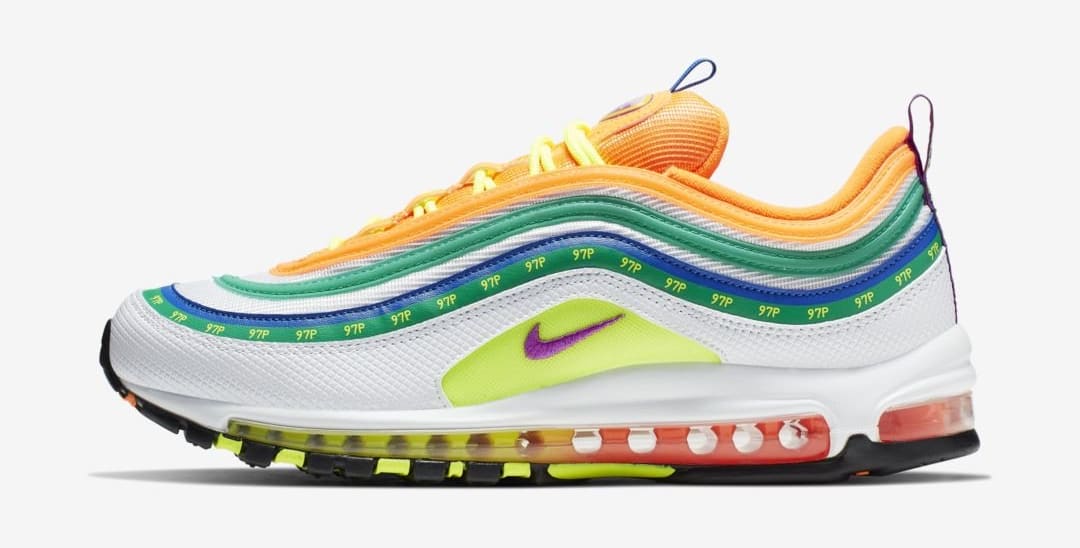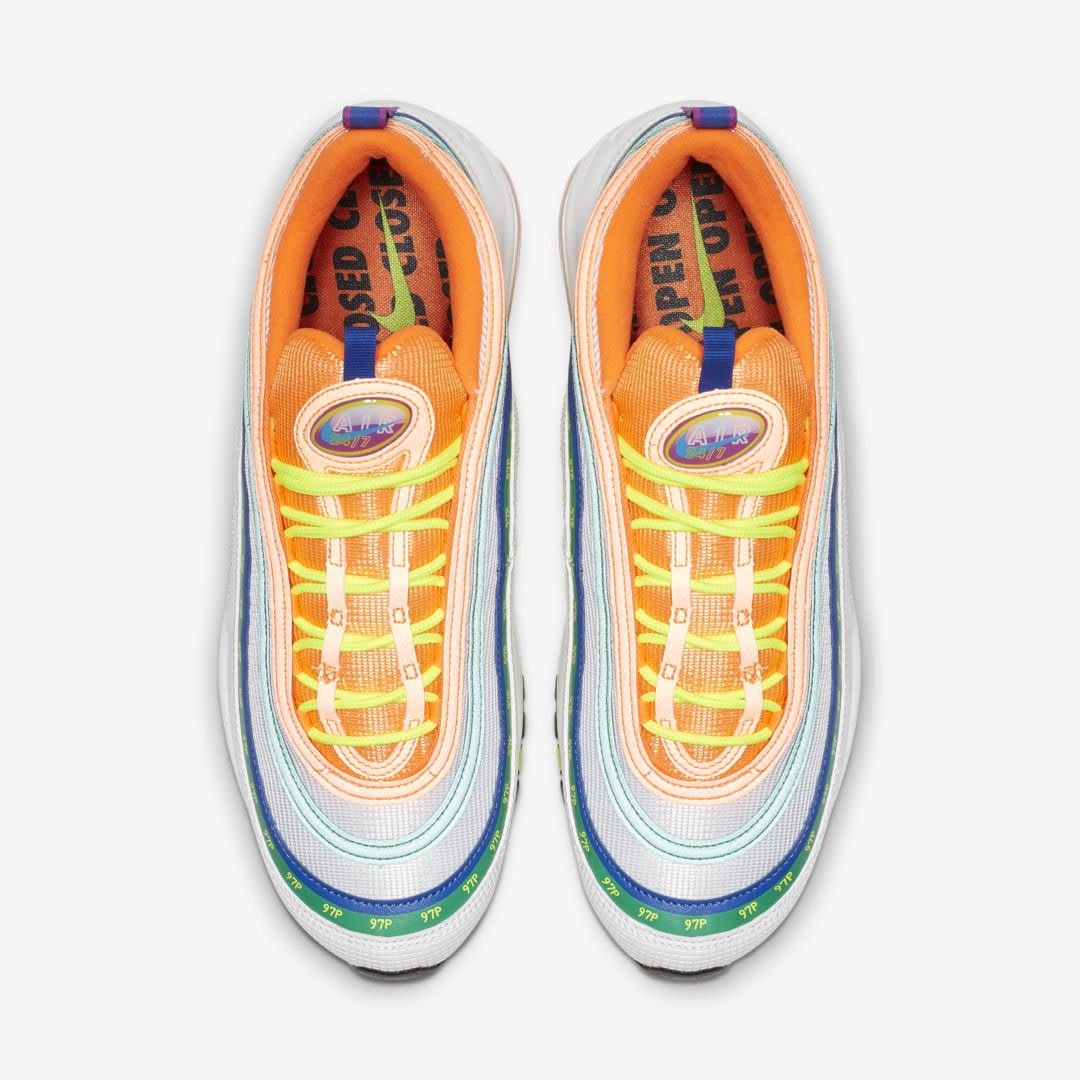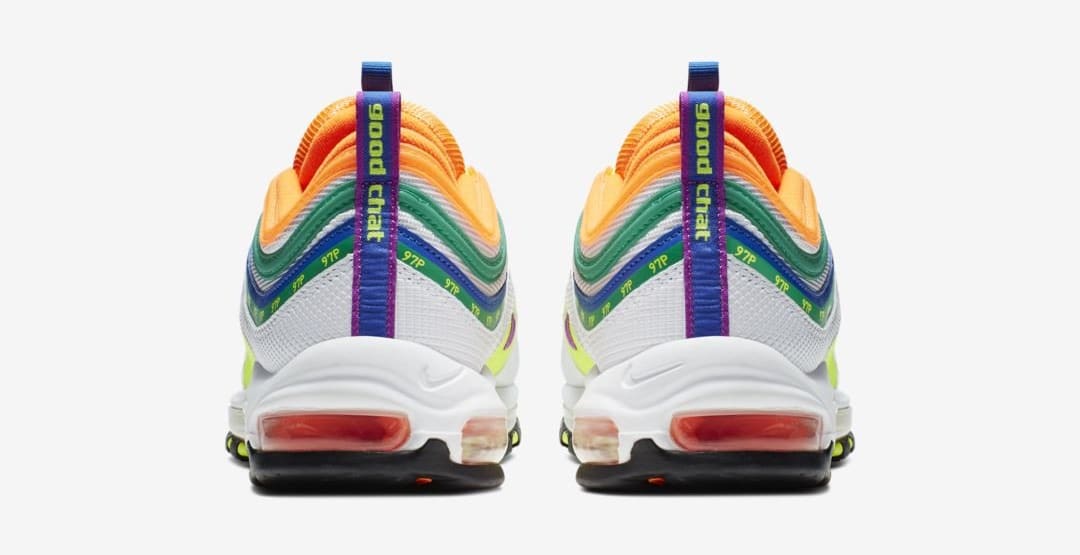 Nike Air Max 1 'Tokyo Maze'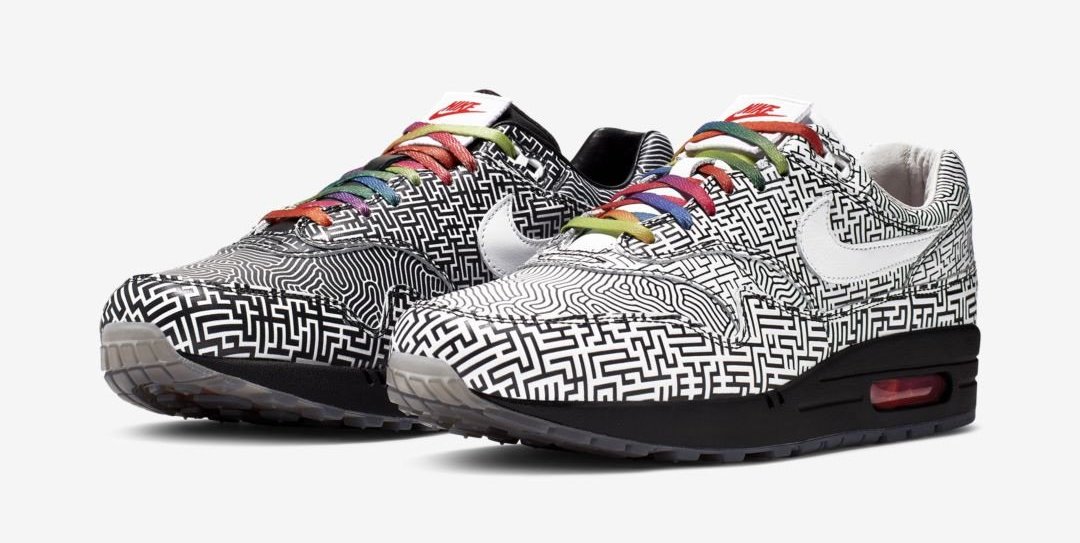 City: Tokyo

Designer: Yuta Takuman

Price: $150
The Air Max 1 has been covered in a black-and-white maze graphic to represent the complex Tokyo subway system. Red accents pay homage to the Tokyo Tower, while rainbow laces add another eye-catching pop of color to the otherwise muted design.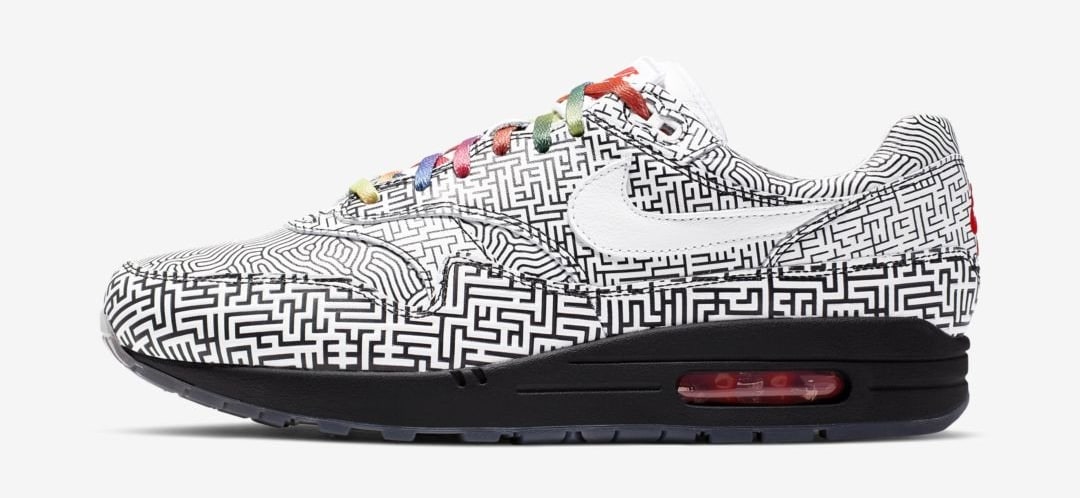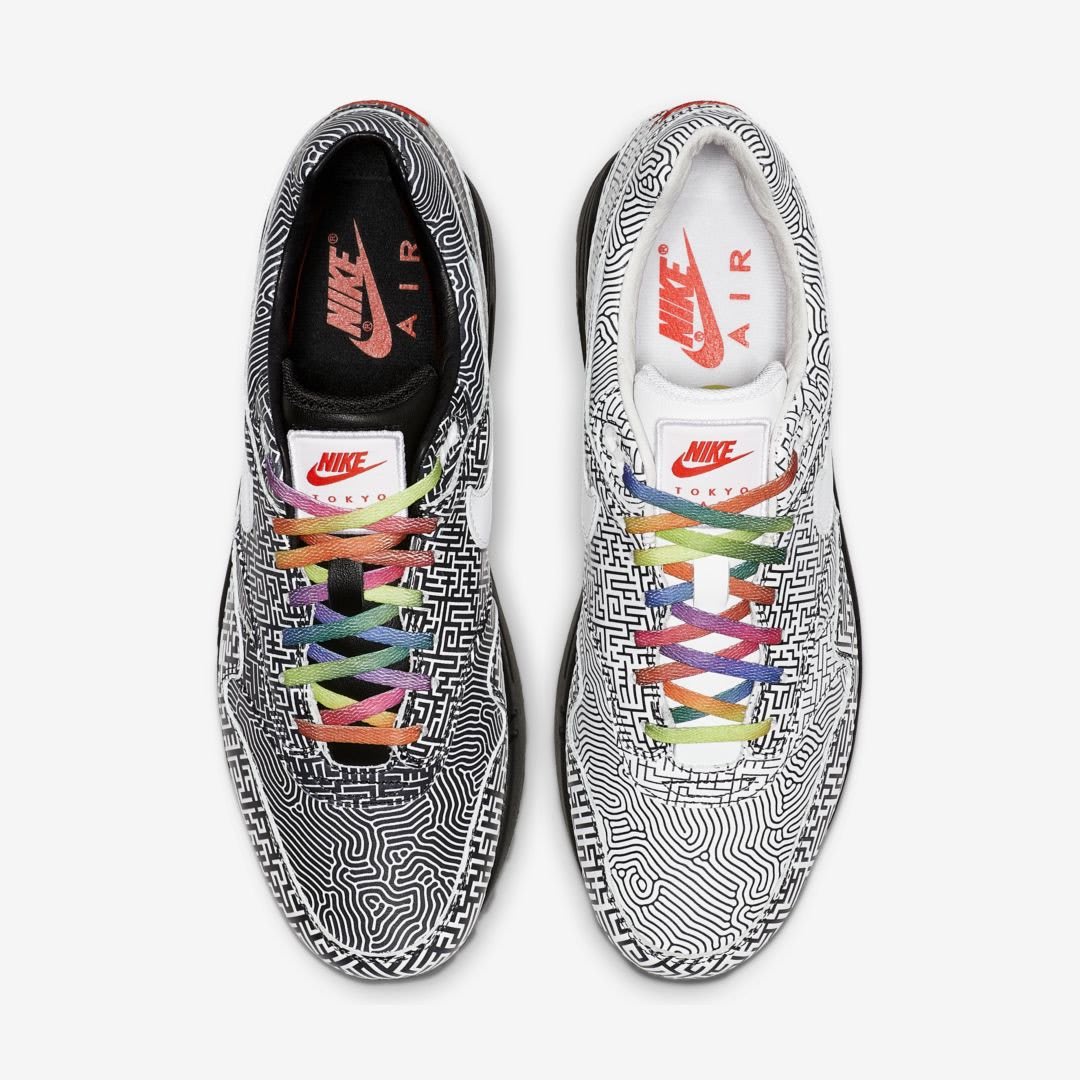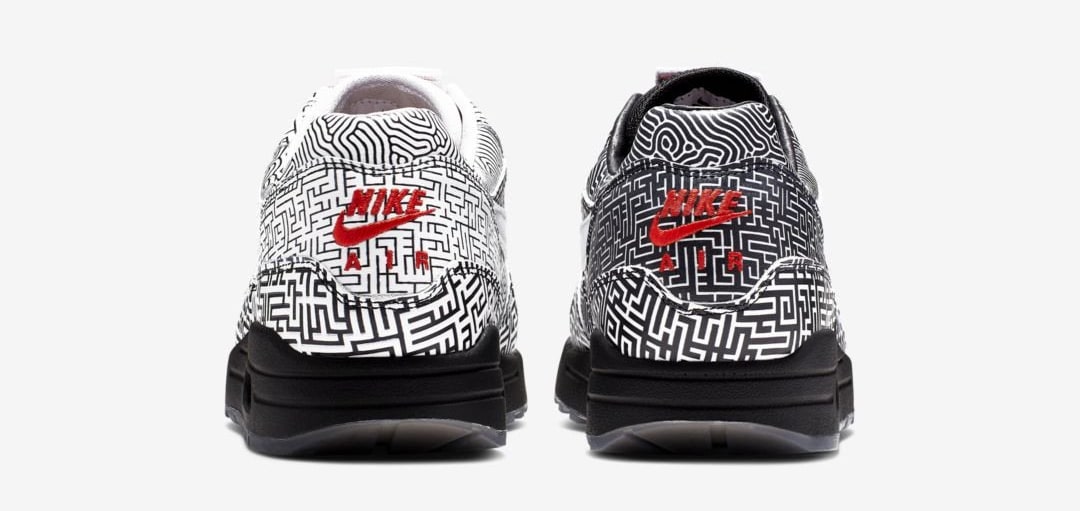 Nike Air VaporMax Plus 'Paris Works in Progress'
City: Paris

Designer: Lou Matheron

Price: $240
Photos of a building under construction in Paris inspired Matheron's design. Grey, blue, and yellow are pulled from the colors seen at the site. Notable hits include an industrial midfoot strap and large yellow Swoosh screwed onto the side panel.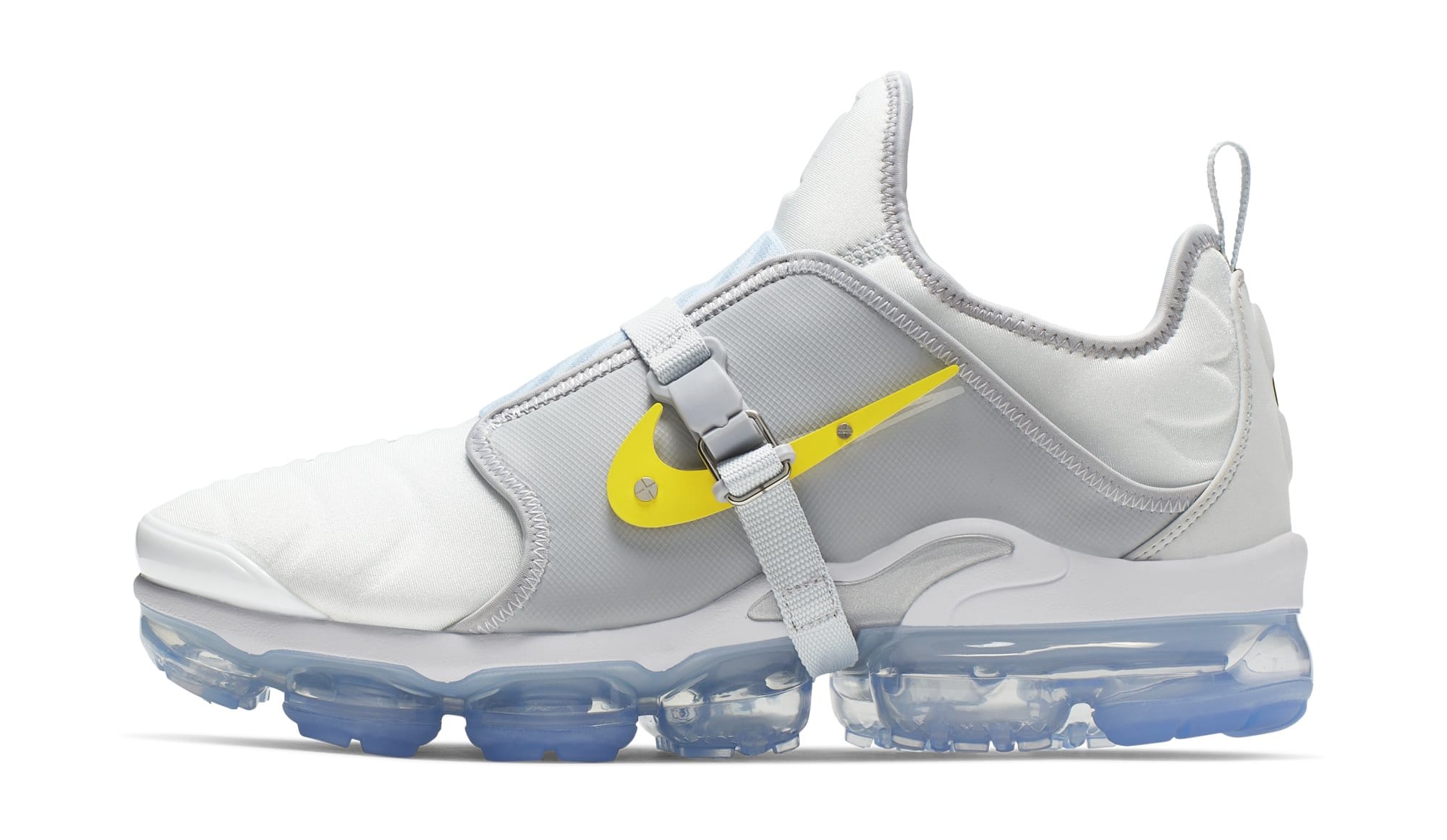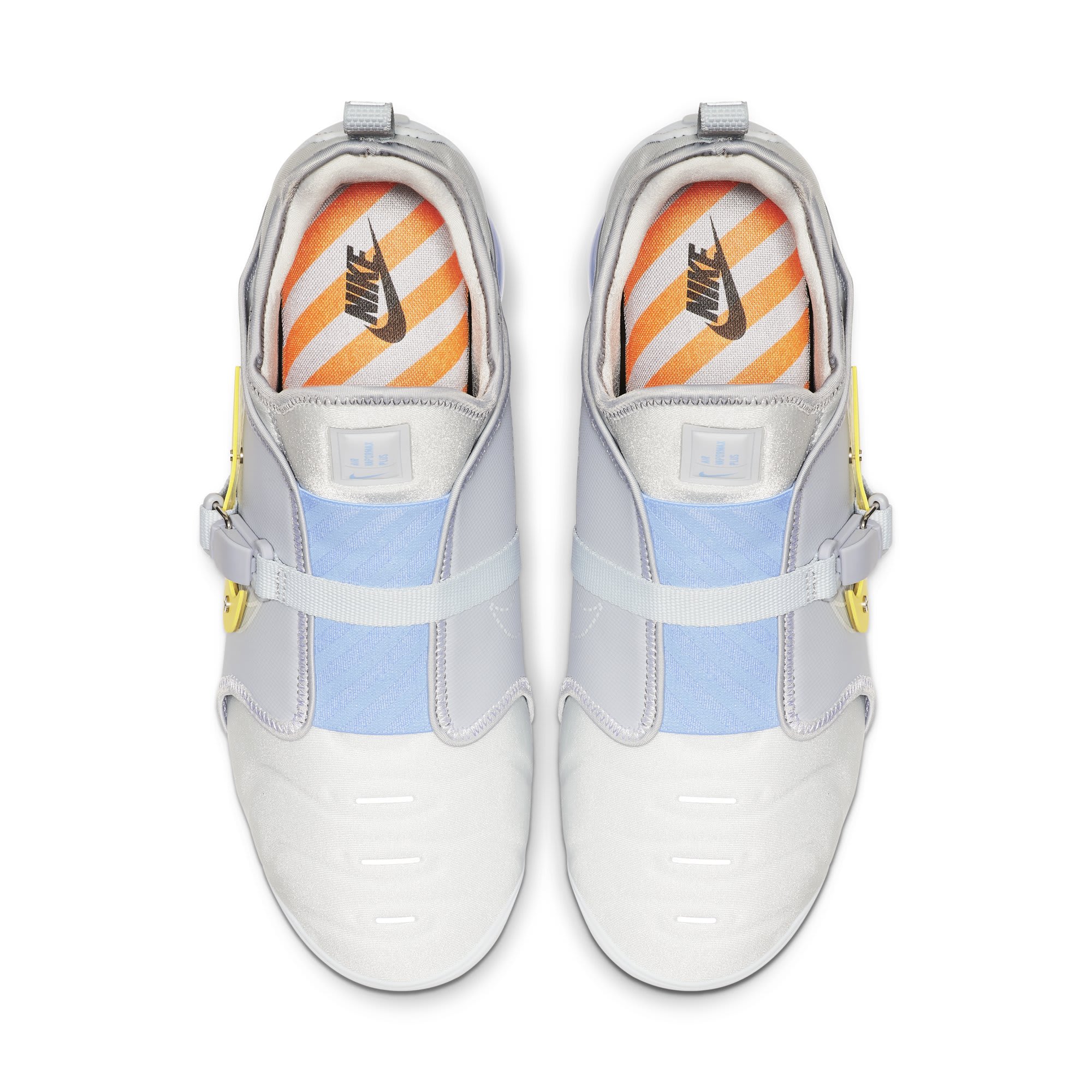 Nike Air Max 97 'SH Kaleidoscope'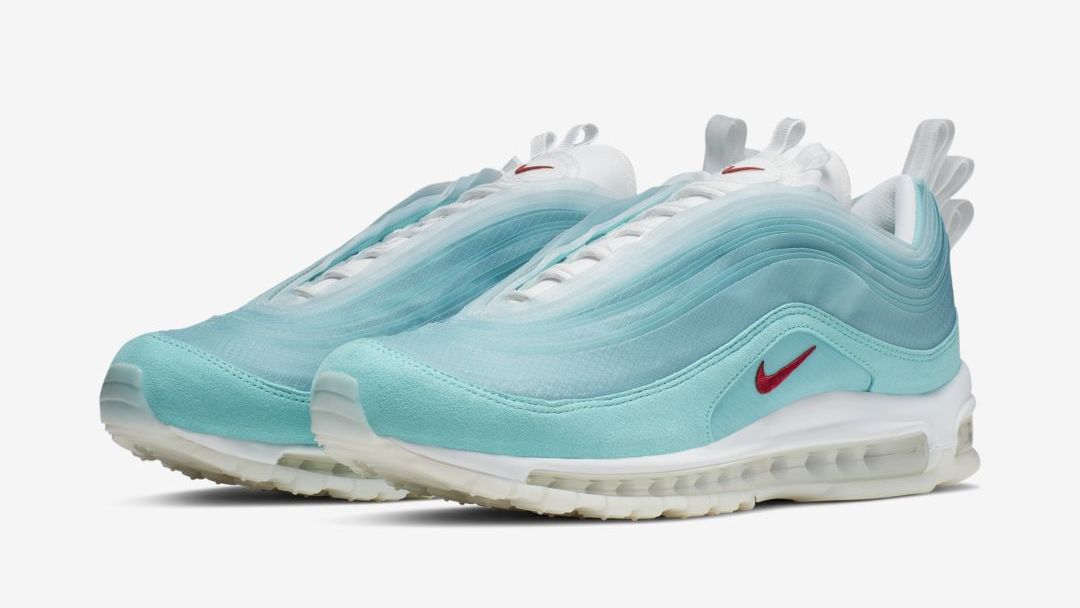 City: Shanghai

Designer: Cash Ru

Price: $200
This Air Max 97 has been remixed to represent clouds floating in the Shanghai sky. The multi-layered design features a translucent material across its upper, minimal red branding, and overlapping pull tabs on the tongue and heel to create a sense of dimension.