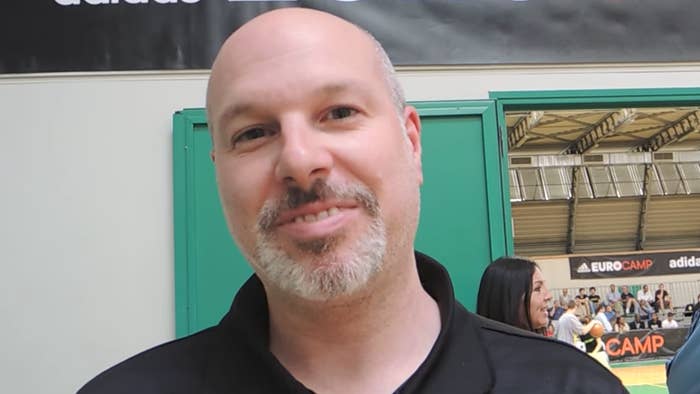 Former Adidas executive Jim Gatto, former Adidas consultant Merl Code, and sports agent Christian Dawkins each received their sentences this morning related to a widespread NCAA basketball corruption scandal that was unearthed by the FBI in 2017. According to Sports Illustrated, Gatto has been sentenced to nine months in federal prison, while Code and Dawkins will each serve six month sentences.
All three individuals have been out on bond since being sentenced in October 2018. They were officially charged with conspiracy to commit wire fraud and committing wire fraud. Gatto was hit with three counts, while Code and Dawkins were charged with two counts each. U.S. District Judge Lewis A. Kaplan issued rather lenient sentences because he felt they "learned their lesson," per Law360's Pete Brush. Initial reports suggested that each would be facing up to four years behind bars.
Following the initial sentencing, Adidas released this official statement: "We cooperated fully with the authorities during the course of the investigation and respect the jury's verdict. We look forward to continuing to work with the NCAA and other stakeholders in a collaborative and constructive manner to improve the environment around college basketball. We have strengthened our internal processes and controls and remain committed to ethical and fair business practices."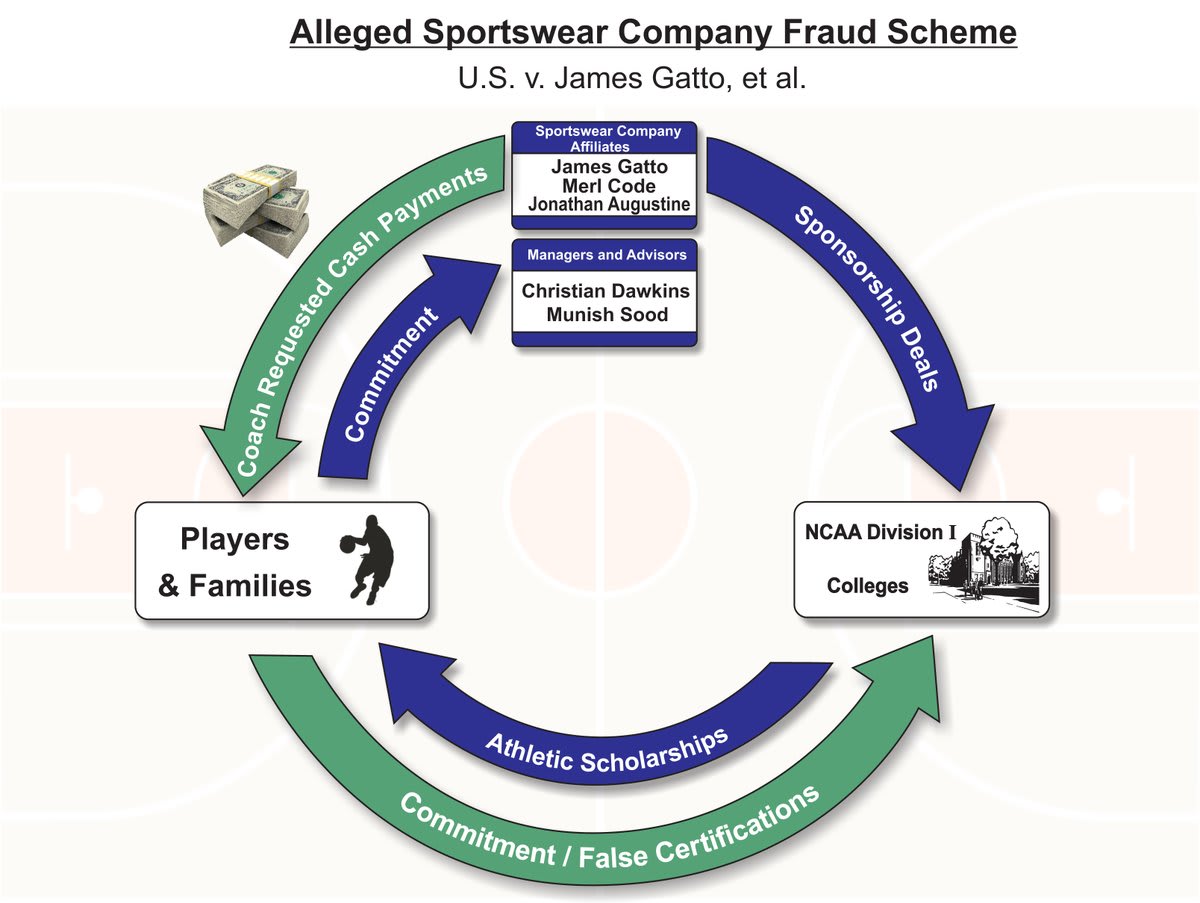 Gatto, Code, and Dawkins all were participants in a ring that would pay college basketball prospects to attend Adidas-sponsored universities. The prospects would then be signed to Adidas endorsement deals upon turning pro. 
Two more trials are set to take place in February 2019 and April 2019 focused on the assistant coaches involved from college basketball programs like Arizona, Auburn, Oklahoma State, and the University of Southern California, and more.