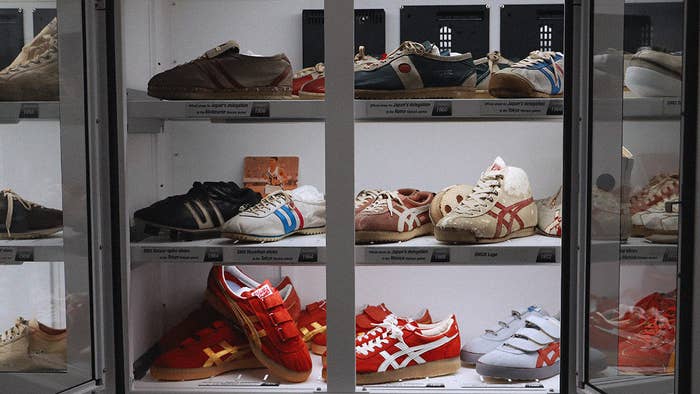 While not viewed on the same tier as brands like Nike or Adidas, Asics has a very storied history of its own. Having its own moment in recent years, thanks in part to coveted collaborations with Ronnie Fieg bringing more attention to its retro catalog, the Japanese running brand is recognized for more than just expensive performance sneakers these days.
Highsnobiety was recently given an exclusive tour of the Asics archive at the brand's headquarters in Kobe, Japan and detailed the experience. A curated selection of product that includes track spikes worn in the Olympics, boots designed for Arctic expeditions, and even pairs from the discontinued Gold and Silver Tiger labels are all stored in airtight containers. The display does not simply house footwear either. It also showcases old advertisements, equipment, accessories, and more from across the brand's 69-year timeline. 
"Asics has kept all these products over the years," curator Yoshimori Fukui told Highsnobiety. "We have an extensive selection of shoes worn during Olympics and marathon events."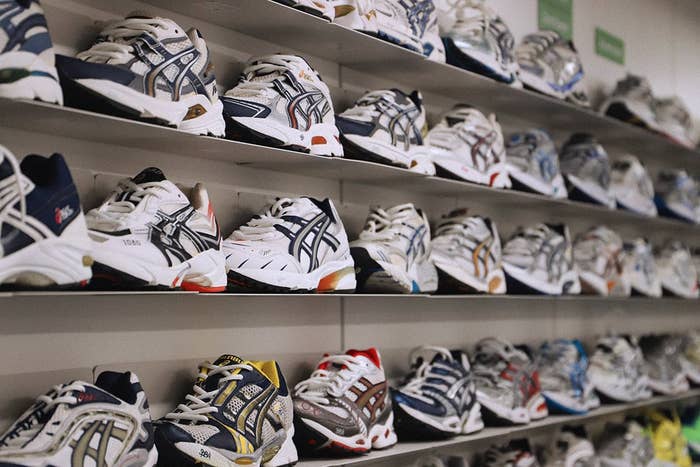 More than just a museum of Asics' storied history, the archive also helps inspire the brand's in-house designers and collaborators working on new product as well. "Our roots are the most important for us," said Asics Futre Team designer Yusuke Maegawa. "Some of the items in here are old enough to be seen as new again."
For any real sneaker historian, the highlight of the archive will likely be a replica of the Onitsuka Tiger Cortez (that would later become the Nike Cortez) designed by Nike co-founder Bill Bowerman when the brand was still operating as Blue Ribbon Sports. For anyone familiar with the aforementioned collabs with Fieg, the space also displays notable pairs from across the Gel-Lyte and GT lines as well. 
You can check out the full breakdown of the Asics archive and more exclusive imagery from Highsnobiety here.