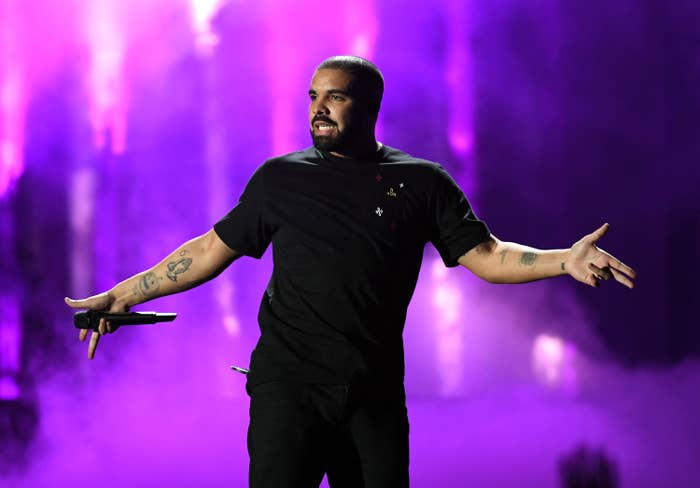 I've only seen Drake wear Adidas sneakers one time, and it was part of his costume for a minor role in Anchor Man 2: The Legend Continues.  I'm not the person to say that you need to wear a certain brand to be cool. Do what you like. But when rumors emerged that Drake was allegedly leaving Jordan Brand to jump ship to Adidas, I had my concerns.
I've been a critic of what Drake's done with Jordan Brand. The deal has been complicated, the sneakers have taken forever to release, and they all look like OVO merch, rather than creative projects that reflect the personality of the biggest rapper in the world right now.
All of this matters because word on the street is that Drake, allegedly, is unhappy with his Jordan deal and looking to switch brand allegiances and go to Adidas, which is already home to Kanye West and Pharrell.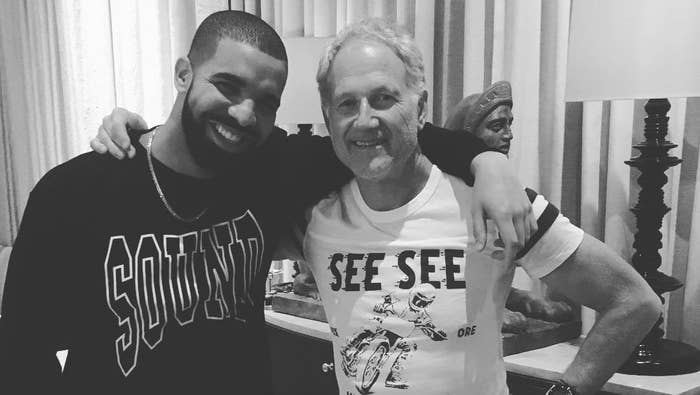 This may seem like a good idea from the outside, but how is Drake supposed to develop more of his own sneaker identity on a brand where he's just another face in the crowd? He also doesn't have an organic story to tell through Adidas product and that's an issue.
Drake himself has slightly hinted at the prospect of himself signing to Adidas by wearing a pair of Yeezy boots, although they're independently made by Kanye West and not Adidas. He's even gone as far in the past to photoshop an Adidas logo off a Juventus shirt he was wearing.
Do I expect celebrities who get signed to Adidas to know the difference between a Tobacco and a Spezial Handball, or know what the original purpose of Dellinger Web technology was? No. It would be pretty fucking cool if they did. But there is some sort of expectation that pitchmen are going to be authentic. They should be someone who would be wearing the product regardless whether money was involved, or someone who wasn't just leveraging the brand to meet their own end goal (which it appears Drake is doing if he leaves Jordan).
Kanye West was a huge Adidas guy before he ever did an Air Yeezy with Nike, often going to stores such as Sportie L.A. and seeking out rare product. And Pharrell's sneaker endorsement history has been long and well-documented to the point where it's obvious that he wouldn't put his name on something if he wasn't feeling it. With Drake, it's hard to tell what he really likes.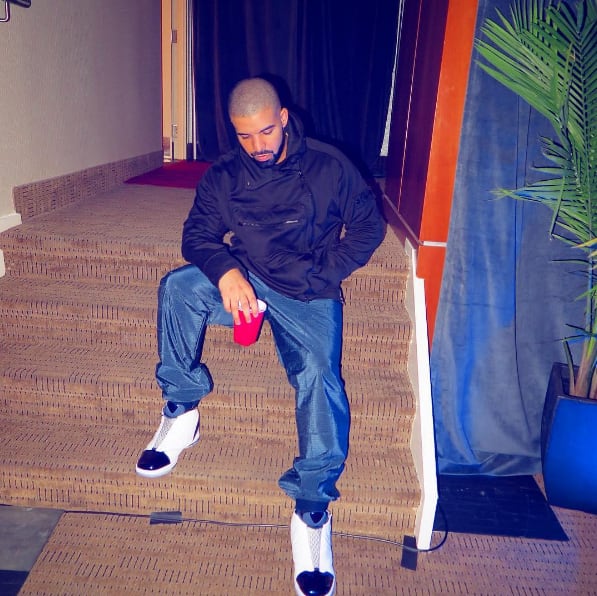 He's been wearing Jordans, and Nike in general, for a long time. It fits into his persona of being the rapper who likes to sit courtside and pretend that he has basketball skills. It's easily relatable -- and believable -- to the audience that he's trying to sell sneakers. He just needs to try and make product that tells a true story, one close to him, rather than turning his sneaker collection into something that's more at home being sold before and after his concerts.
And I know, it was an "OVO" collab, not one with Drake, but come the fuck on. It seems a lot more likely that Drake and the creatives at Jordan Brand, who have come up with successful collaborations with the likes of Supreme, Public School, and even created interesting product for Macklemore, can find a way to make sneakers for Drake that appeal beyond the logo and color scheme of his record label and establish him as one of the most important people in footwear. Given his celebrity, it shouldn't be that hard.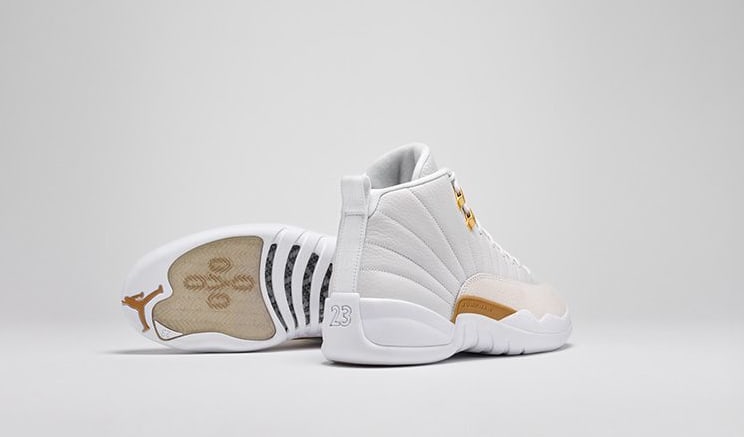 Rappers can switch sneaker brands, however, and make it work. Kendrick Lamar went from Reebok to Nike, where he's now slinging his hometown Compton's favorite shoe, the Cortez. And even Kanye himself found a way to make it work with Adidas, given that he had the right amount of creative control.
The last thing I wanna see, so help us God, is Drake given another Adidas sock shoe with a Boost sole. I'll literally pull the Stripes off my shoes. Don't do it, Adidas, please.
Maybe the conundrum to all of this lies in Drake himself. On a recent episode of Full Size Run, Roc-A-Fella Records co-founder Kareem "Biggs" Burke said in reference to Drake and Jordan Brand: "A lot of people are big in music, it doesn't mean they're big as a brand. There are a lot of artists that sell records, but that doesn't mean they can sell things outside of that."
I get why brands want to bet on Drake, though. Why wouldn't you? He's too big of an artist, with too big of a mainstream audience, to not try and make a deal with him work. The issue is just getting him the right product that not only makes the consumer happy, but the boy himself.