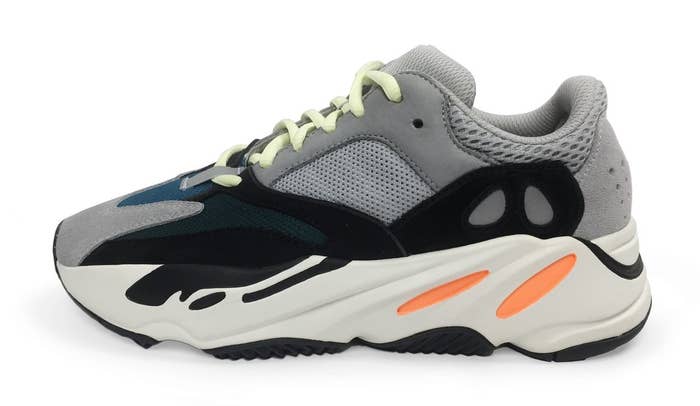 The best decision I made with sneakers in my life was cashing in a pair of Adidas Yeezy Boosts 350s to fly to Manchester, England, to celebrate my 30th birthday. This was over two years ago during the height of Kanye West's Adidas frenzy, at least from a resale standpoint, and I was able to net myself a quick thousand dollars. Getting that much money for a new pair of Yeezys is nearly impossible these days though. Have people stopped caring for Kanye West as much as they used to, knocking him down from his deity level in the wake of social media and real-life rants? Or has the buzz on his shoes simply cooled down? The answer, it seems, isn't so black and white.
Before we get things started, let's address something: People have not stopped buying Yeezys. They still sell out every time they release. Folks still line up for them, and they're still among the most popular models on resale sites. But it's getting harder and harder to cash in big just from getting a pair. Winning a sneaker lottery for them is no longer the golden ticket to financial independence or a huge bump in your PayPal account.
Adidas is simply making more Yeezys than before, which has significantly, and almost overnight, dropped the resale values on the shoes. Take for example the Yeezy 750, which was limited to a rumored 9,000 pairs, that currently resells for around $1,750. Contrast that with the most recent Yeezy, the Yeezy 350 V2 "Butter" that can be bought for around $275. It's simple economics: Put more fish in the sea, and they become less valuable.
"It starts with just basic supply and demand: there is greater supply of these Yeezys and demand, if anything, is lower than before due to one silhouette that has less mass appeal (500), and one silhouette that people are starting to get tired of (350 V2)," says StockX CEO Josh Luber.
The best example of this is the Yeezy 500, which Kanye West said sold 200,000 pairs in an hour during Coachella. Adidas has never released sales figures on Yeezys, so it's hard to tell if this is factual or not. You can get the sneakers for under $300, and people were even seen returning pairs of the black version, which resell for hardly over their $200 retail price.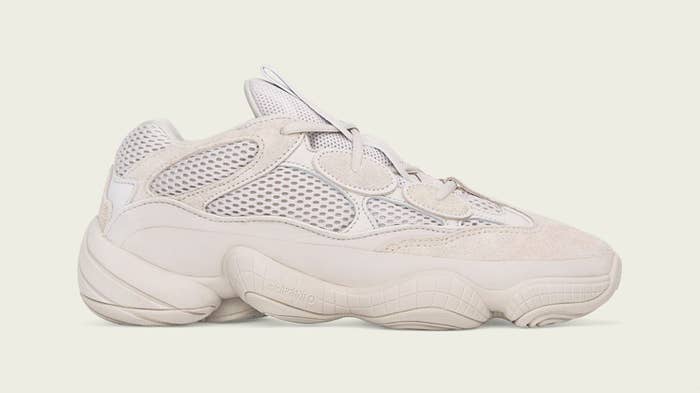 This isn't always a bad thing. Consumers get frustrated with brands when they can't buy their product. And most people can't afford to spend over $1,000 on the secondary market for a pair of shoes. We saw this happen with Jordan Brand. Five years ago, you could get a pair of Jordans for $180 and flip them for $500 in a few weeks. It caused resellers to hit every sneaker release heavy. Retailers got into wars with each other to see who could drop their pairs first, and it left the average buyer heavily dissatisfied. One strategy that Jordan deployed to combat this negative stigma was random restocks of shoes that had come out in the past year or so. The whole formula became predictable and made the company rethink things. That led to making more units, raising the prices to cut out the resellers, and didn't really work out that great from a hype standpoint. But it's way easier to score a pair of Js these days.
Yeezy restocks have started to happen, too. The 700 Wave Runner saw limited distribution at the end of 2017 and was officially released in 2018, which means you can get a pair for roughly around $500 now. The highest they went for over the past year was $1,300, according to StockX. The shoes will have a broad re-release that takes place this weekend, too. The reaction to the sneakers will show how strong the Yeezy brand, and even Adidas to some degree, is right now.
There's another huge restock happening this September. Adidas is slated to have the biggest Yeezy 350 V2 drop ever when they re-release the "Cream" version of the shoe. Estimates have suggested that there will be millions of pairs of the sneaker available. The shoes are currently going for around $350, but expect that number to drop.
"The bigger issue is that restocks seriously hurt demand across all Yeezys," Luber says. "Just the announcement of a restock of the Yeezy 700 Wave Runner causes demand to go down for all Yeezy 350s, because the 'market' is worried that if they spend $1,000 on a pair of Yeezys today that Kanye could restock the shoe in six months and kill its value."
Luber goes on to put it bluntly with simple math. "If you paid $1,500 for a 'Zebra' when it came out, you are still pissed at Adidas and Kanye because now it's worth $500."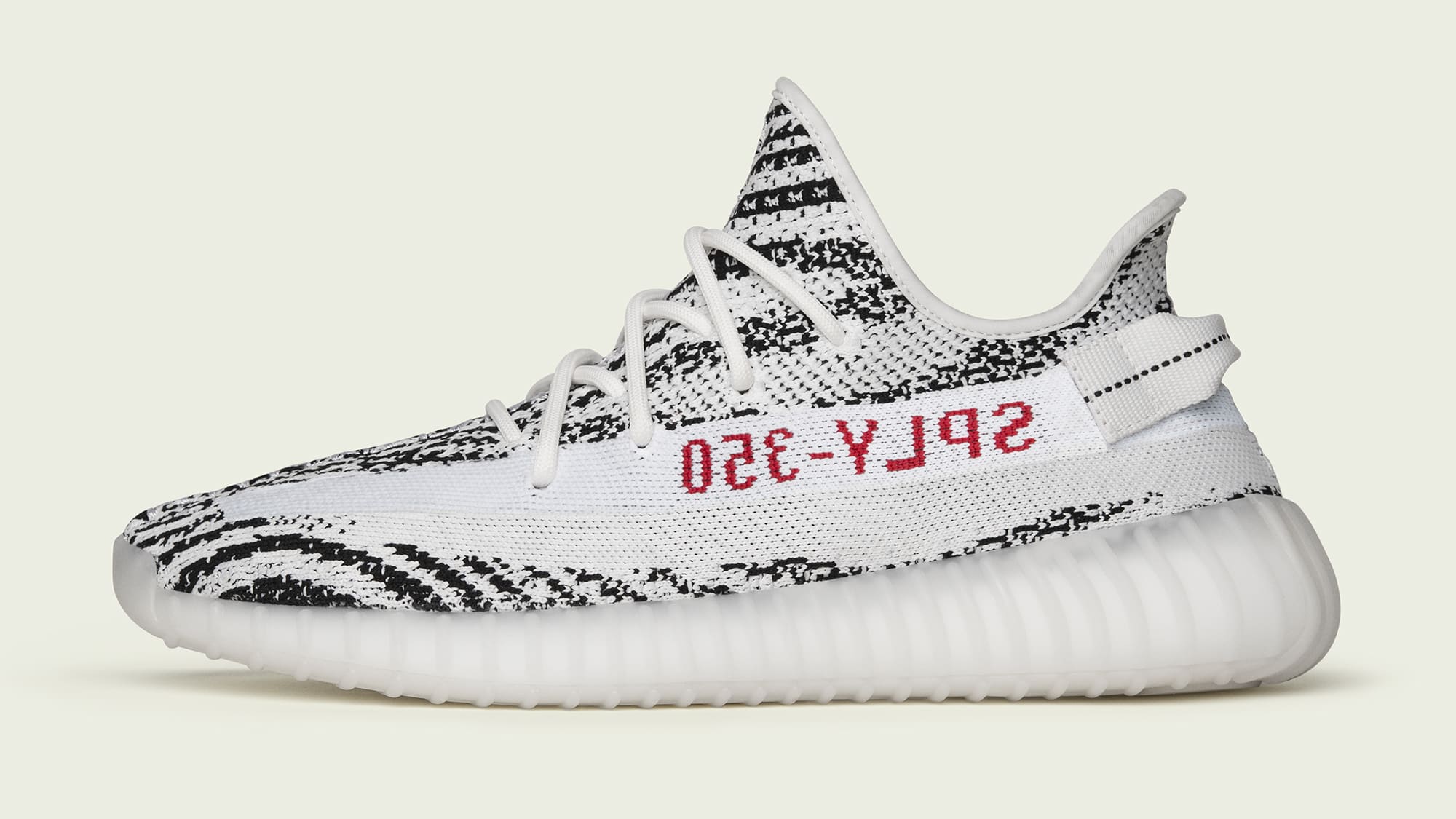 No one can blame Kanye for wanting to make Yeezy a mass brand. It's been his goal since day one. He's never shied away from comparing himself to Michael Jordan and Jordan Brand. It's the reason he left Nike, because the brand's CEO, Mark Parker, didn't believe in his vision. He also has said, "Everyone who wants Yeezys, will get Yeezys."
That is finally happening. There will still be people who strike out on Yeezys, even with millions of pairs in production. Resellers will still go after them. Bots are still gonna bot. But, hopefully, actual fans of Kanye's sneakers will get their hands onto them and their feet into them—for way fewer dollars than in the past.