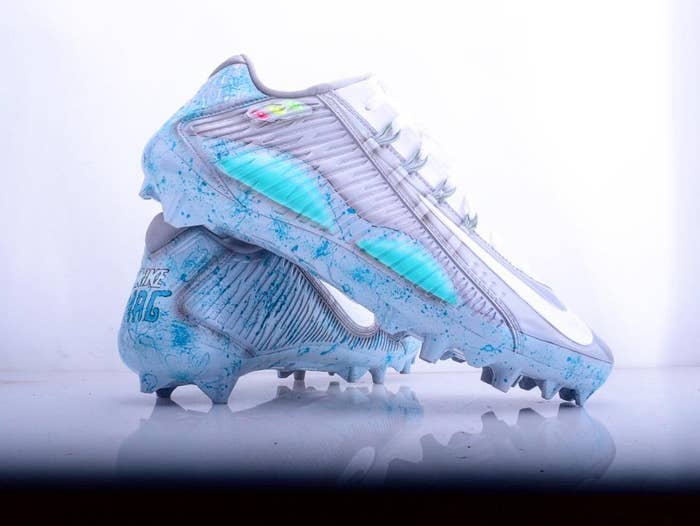 The National Football League is breaking one of its precious rules this week. No, it's not changing its definition of a catch or eliminating the Tuck Rule. The NFL is allowing its players to wear custom-designed cleats, and it's a big deal.
The NFL has a had an issue with custom cleats, or those that don't simply meet its uniform policy, for quite a few years. It bubbled to the surface earlier this season when the league fined the Steelers' Antonio Brown for a plethora of cleats, Redskins' DeSean Jackson for a pair that addressed police brutality, and Texans' DeAndre Hopkins for wearing Kanye West's Adidas Yeezy cleats. Hopkins was fined $6,000 for wearing his non-complaint footwear. He was quoted saying he wouldn't wear the cleats unless "Kanye wanted to pay the fine."
So why are custom or flashy cleats a problem for the league?

According to the NFL Rule Book:
I understand that the NFL, like the NBA, wants to keep a sense of uniformity between its players, but the thinking behind its cleat policy is antiquated at best. Footwear brands are making cleats in every color and design these days, and they've brought a lot of positive attention to the game. People rarely talk about the personal style of NFL players on the field, and the Yeezy cleats brought a lot press to not only Adidas, but it also made people tune into games to see if anyone would wear something similar. The league is dealing with slumping ratings and could use any boost imaginable. For the record, NFL players can wear whatever they want in pre-grame warmups.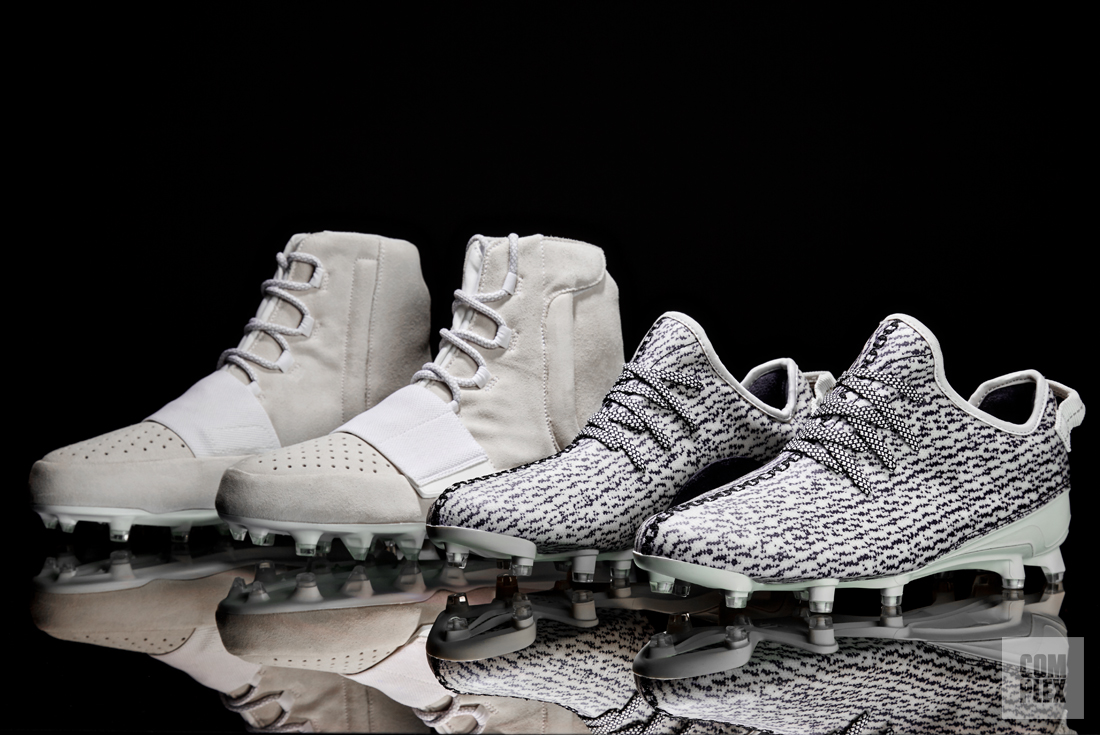 It's understandable that the NFL wouldn't want certain unapproved political messages on the cleats worn by its players, but not allowing a pair of red cleats or a different color set of laces is ridiculous. Who is it harming? It's not disrupting the game or giving players an unfair advantage. It's not even making the game look garish on television. The NFL making players like Brown change their cleats at halftime, all because he's wearing a pair with his kids' faces on them, is a sad state of affairs. It feels like the league isn't down with these cleats because it can't make money off of it.
This weekend, though, things are going to be different. Players can wear whatever cleats they want as long as they're for a charitable cause. That's great to hear, and I'm sure most people wouldn't mind seeing this done every week. So why can't the NFL make this happen week in and week out? Is it afraid of giving the players too much freedom, breaking part from the league's conservative stance on most issues? It's not just fans who are opposed to the cleats policy.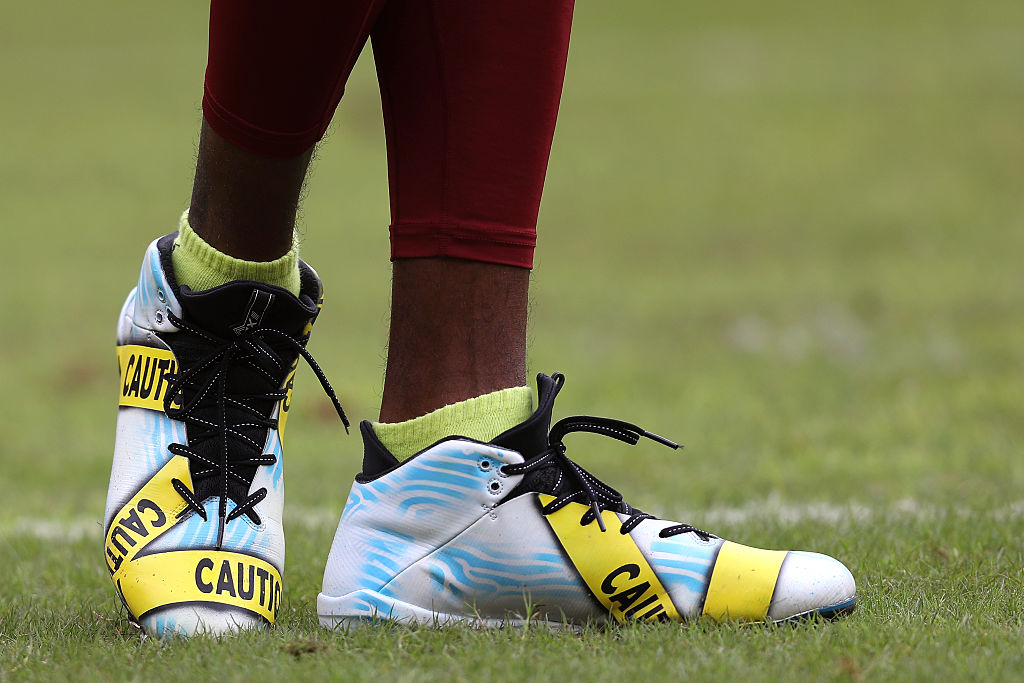 "I'm a heavy customs guy. I've been wearing customs since Week 1. I think we're forcing the league to open their minds to how they can market themselves," New York Giants wide receiver Victor Cruz told Complex earlier this year. "Instead of fining it and looking for negatives, why not embrace it and turn it into a marketing opportunity? Kids want the custom Antonio Brown cleats, they want to go out and buy the Odell Beckham Jr. cleats. Why fine it because it doesn't fit the mold of a rule you made back in 1955?"
And he's right. The custom cleats debate has intensified in recent times, especially this year, and it's making the NFL re-evaluate its outdated thinking. This week is a step in the right direction, but it's odd that it can only happen on a league-sanctioned weekend. The NBA has a sneaker policy, too, with players having to wear shoes that go with the team's uniforms (remember what happened to Michael Jordan?), but the league has 17 nights where players can wear special footwear. The NFL should get on the same page. They want ratings, right? Well this would be a small step to achieve that goal. It would also make it seem like they're in tune with those watching the sport. Listen to the kids, Roger Goodell.