 Tonight's the official tip off of the 2016-2017 NBA season, and there's one thing on our minds: sneakers. Besides who will go to the Finals or be the MVP, we're interested in what shoes the biggest stars in the league will have on their feet this year.
Every season brings about a few discussions when it comes to footwear: Which brand will dominate? Who's the player who will wear the most jaw-dropping shoes? And what's going to happen at All-Star Weekend? It's tough to predict what's going to happen over the next nine months, but there will be plenty of things to keep basketball and sneaker fans excited this year.
Kanye West might design basketball sneakers. Steph Curry's going to have a sneaker rivalry with his new teammate, Kevin Durant. Someone's going to need to literally fill Kobe Bryant's shoes. James Harden has a $200 million deal with Adidas. And that's only what we already know about this season. There are going to be unexpected sneaker moments that will surprise and captivate the NBA and sneaker world this year, too.
No one knows what the future holds, but these are going to be the biggest sneaker storylines of the 2016 NBA season.
Illustrations by Adam Easterling (@adameast).
Will Nike Finally Retro LeBron's Signature Line?
LeBron James's work in the NBA isn't done yet—one championship in Cleveland is a start, not a finish—but it's high time for his sneaker line to start looking backwards. It's been 13 years since the launch of LeBron's first signature shoe, Nike's Air Zoom Generation, and with James back in Cleveland presumably for the duration of his career, it makes sense for Nike to start retroing the sneakers he wore when he first arrived. LeBron's been teasing us all with various retro models for a while—the rest of us would like a shot at them now, too. —Russ Bengtson
What's Up With the Nike Kobe 12, and Who Will Wear It?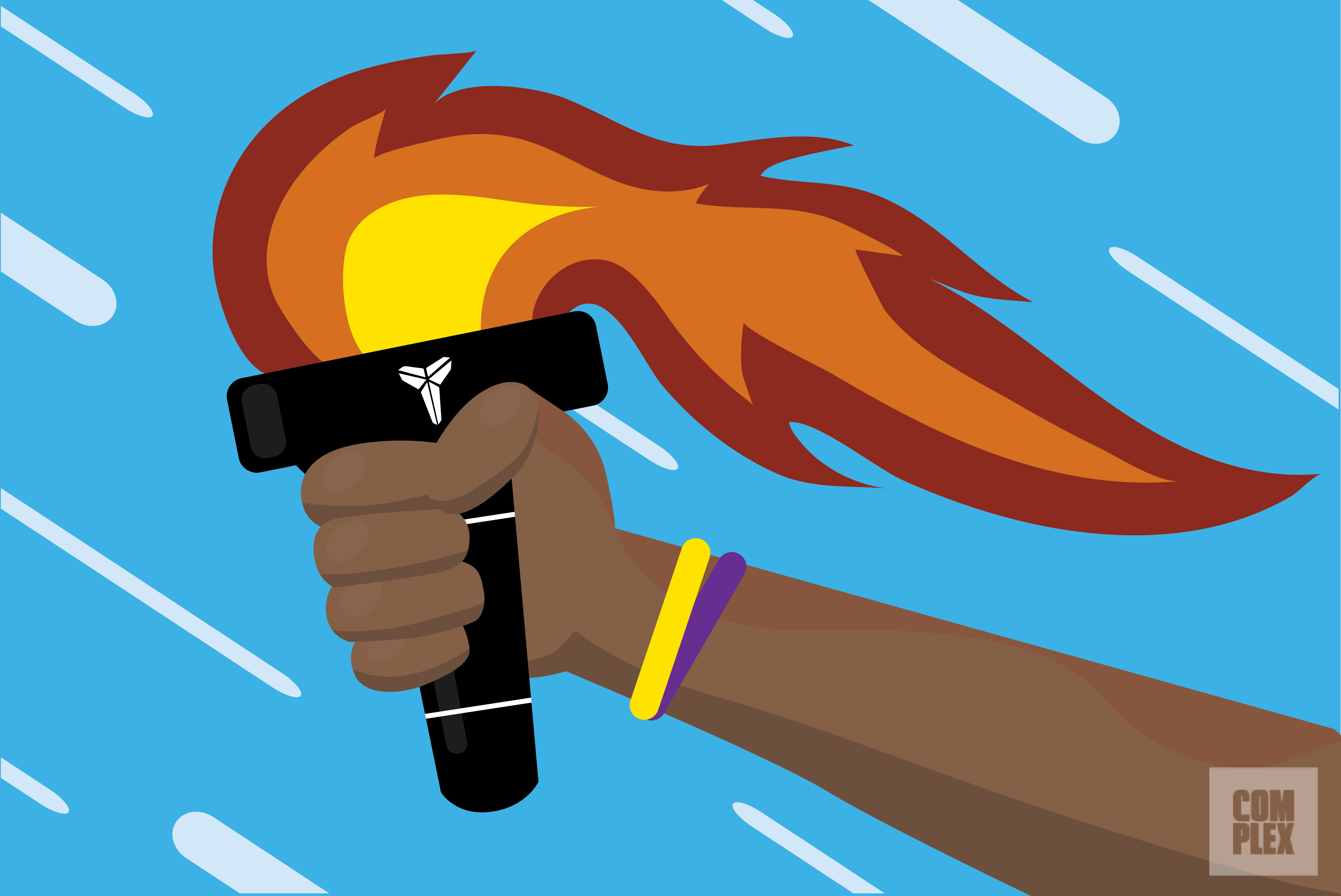 On April 13, the legendary Kobe Bean Bryant played the final game of his iconic NBA career. We cheered, we cried, and we thanked him for two decades of incredible basketball and one of the most successful signature sneaker lines of all time. While the Mamba's career and 11 Nike signature sneakers perfectly faded to black earlier this year, we know the Swoosh will continue his footwear legacy. But the question is: with who? Like we've seen over the years with the Air Jordan, the brand will likely choose at least one signature athlete to carry the torch. The first name that comes to mind is DeMar DeRozan, because of his Los Angeles roots and well-documented preference of Nike Kobe models. Maybe it'll be him, or maybe Nike will decide to build out the official Team Kobe. Whoever it is, we probably won't get the answer until either next month's mysterious "Kobe A.D." release or the debut of the XII, which currently doesn't have a release date. One thing is for sure: There hasn't been a pair of shoes this big to fill since Michael Jordan hung his up. —Marco Henry Negrete
Russell Westbrook Taking Over the Air Jordan XXX1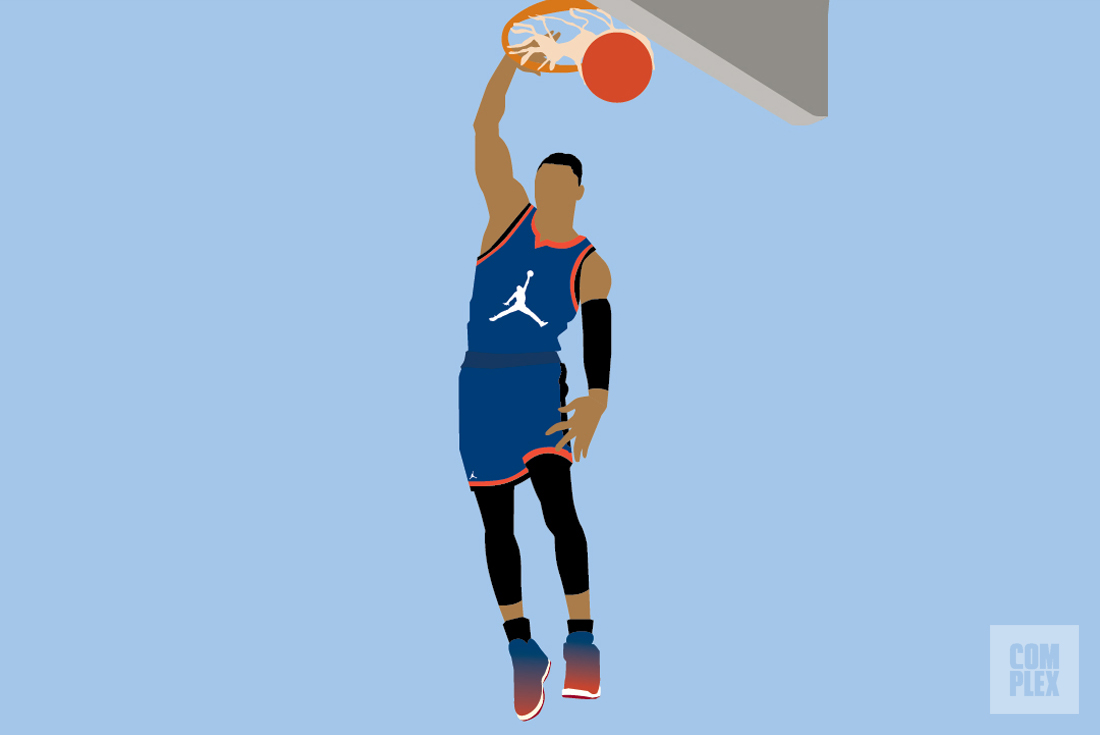 Russell Westbrook has been the NBA face of Jordan Brand's flagship shoe for several years now, dating back to the Air Jordan XX8. Now, with Kevin Durant joining the Golden State Warriors, he's become the de facto face of the Oklahoma City Thunder as well. That makes this season perhaps the biggest yet for Westbrook, and one of the biggest for Jordan since Mike retired. Much is expected of Westbrook in this first post-Durant year, and every bit of his ferocity and aggression will be needed if the Thunder expect to reach the postseason. All eyes will be on Russ—and his shoes. —Russ Bengtson
Golden State's Sneaker Civil War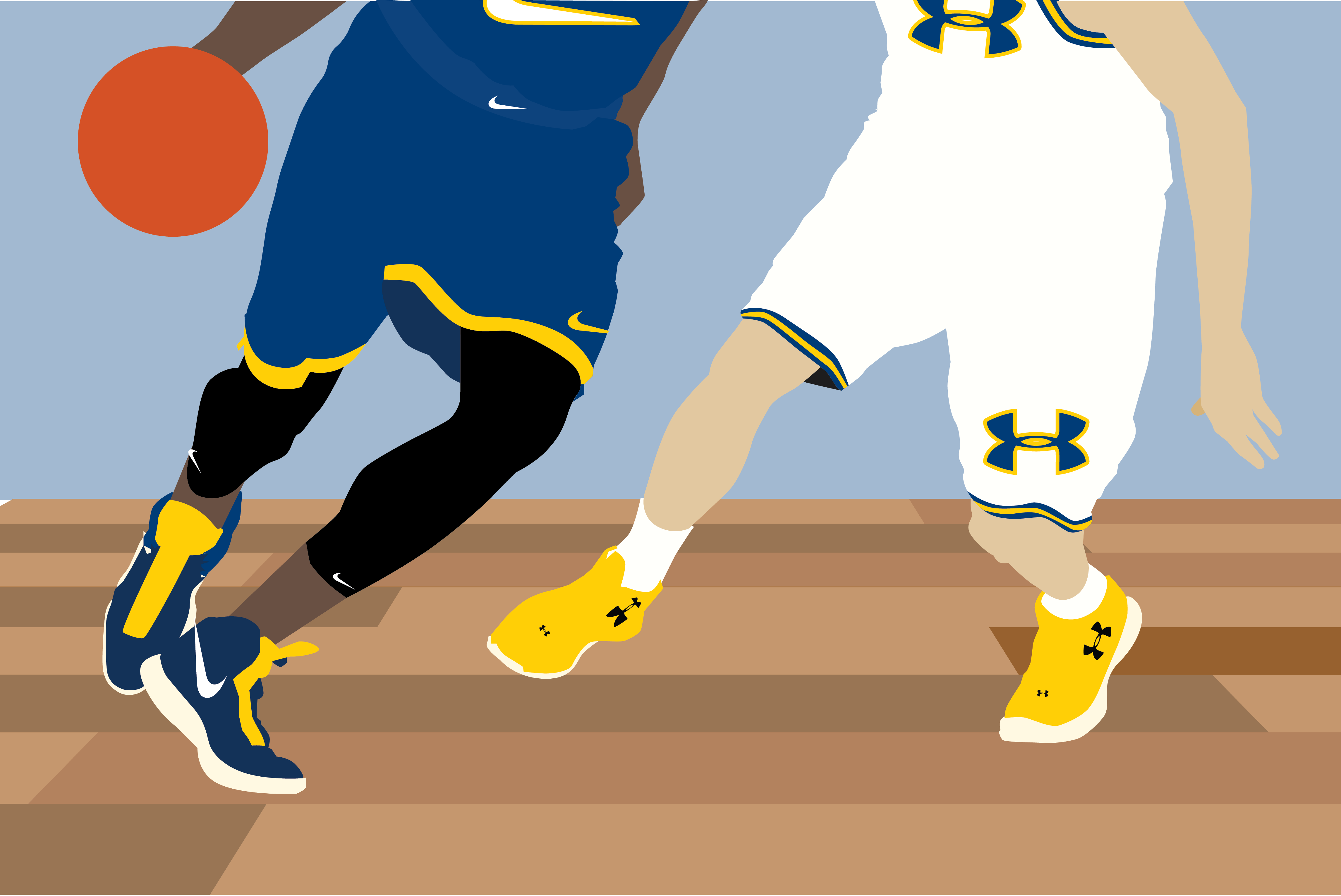 The biggest news of the NBA offseason was Kevin Durant leaving the Oklahoma City Thunder to join the Golden State Warriors. His new MVP teammate, Steph Curry, is one of the biggest sneaker superstars in the league right now, and it's going to be interesting to see how Durant's sponsor, Nike, deals with that. Curry is signed to Under Armour, and that makes him and Durant direct competitors, even though they're on the same team. Under Armour's sales have boosted since Curry joined the brand. But the backstory makes this whole rivalry even more potentially heated: Curry left Nike for Under Armour, and Under Armour offered Durant a huge deal, but he turned it down. Grab the popcorn. —Matt Welty
Will Yeezys Hit the Hardwood?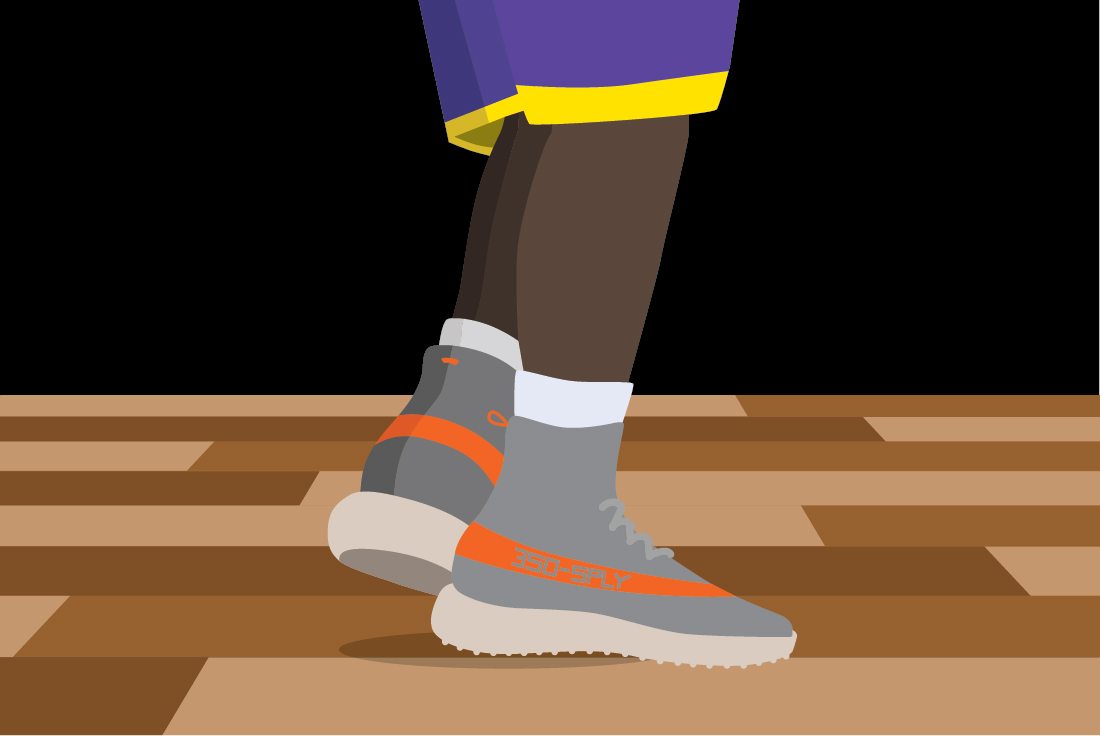 When Kanye West and Adidas expanded their partnership with a long-term deal last summer that officially formed the entity "Adidas + Kanye West," it signaled the company's commitment to arguably its most valuable asset. Details of the agreement included speciality retail stores, apparel, sneakers, and an expanded range of footwear beyond Adidas' lifestyle category. West's newly established role went into effect during Week 1 of the 2016–2017 NFL season when the Denver Broncos' Von Miller debuted Yeezy 750 cleats during warmups and the Houston Texans' DeAndre Hopkins played in a full game in Yeezy 350 cleats. With the NBA season now upon us, one can safely assume that Adidas will have performance Yeezy basketball sneakers for its roster of athletes, which includes James Harden, Derrick Rose, and Damian Lillard. Last season, Nick Young played two games in Yeezy 750s. With Boost and Primeknit technologies already in tow, the sneakers would require minimal updates, like additional ankle support and reinforced overlays. The hardwood provides the perfect opportunity for West and Adidas to separate itself from Under Armour and gain ground on Nike. —John Marcelo
What's the Next Curry Dad Shoe?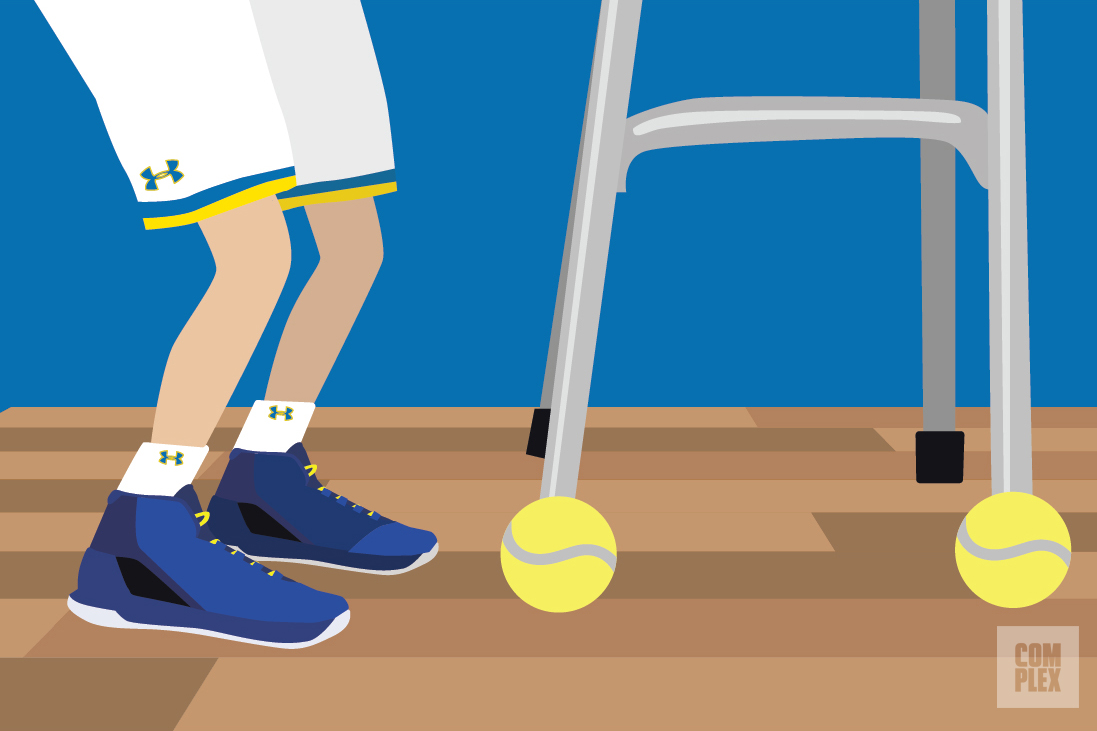 Under Armour had its best bit of marketing during the postseason, and it was nothing the brand could have ever planned (or wanted). A photo of the all-white, low-top version of Steph Curry's signature sneaker went viral for all the wrong reasons. People roasted the sneakers on Twitter and followed that up by throwing jabs at Adidas shoes for Andrew Wiggins and James Harden. This is likely to happen again this year—but which brand and which star will be recipients of the Internet's wrath? Only the timeline will tell. —Matt Welty
What's Next for the James Harden and Adidas deal?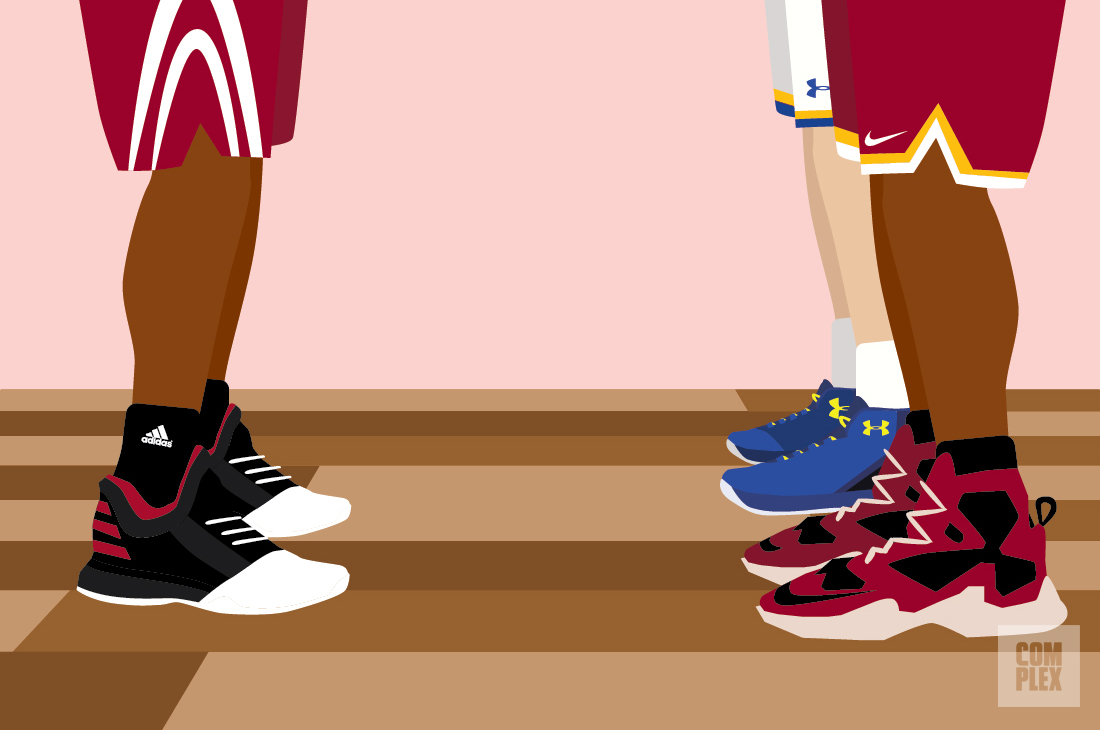 Adidas gave James Harden $200 million last year, and now he has his first shoe with the brand, the Vol. 1. It's a low-top shoe with Boost and Primeknit technology, and it can be worn off the court. He's the marquee star for Adidas Basketball, which desperately needs to bounce back and forge a new identity for itself. Harden's a dynamic personality, and he'll hopefully help Adidas sell some shoes this year. But it feels like there will be bigger things between him and the brand beyond his signature sneaker. —Matt Welty
Can Nike Basketball Bounce Back?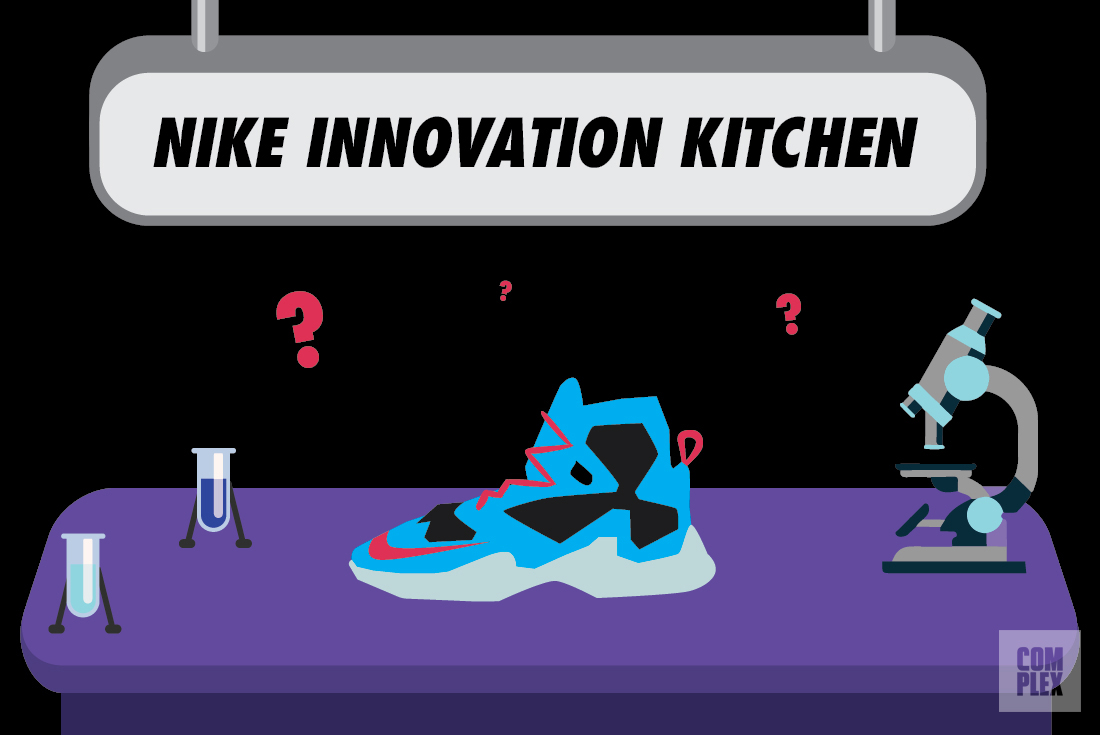 Last year was rough for Nike Basketball, to say the least. Kobe Bryant retired, and the brand had a hard time selling sneakers for LeBron James and Kevin Durant, according to Foot Locker, due to high prices. But this year, things are looking up for the Swoosh. LeBron and Kyrie Irving won the NBA Finals this past season, and the price on Durant's sneakers dropped. These are all positives for Nike Basketball, and everyone is waiting to see if the brand can build off of these wins. —Matt Welty
Which Stars Will Make the Most Noise With Their Shoes?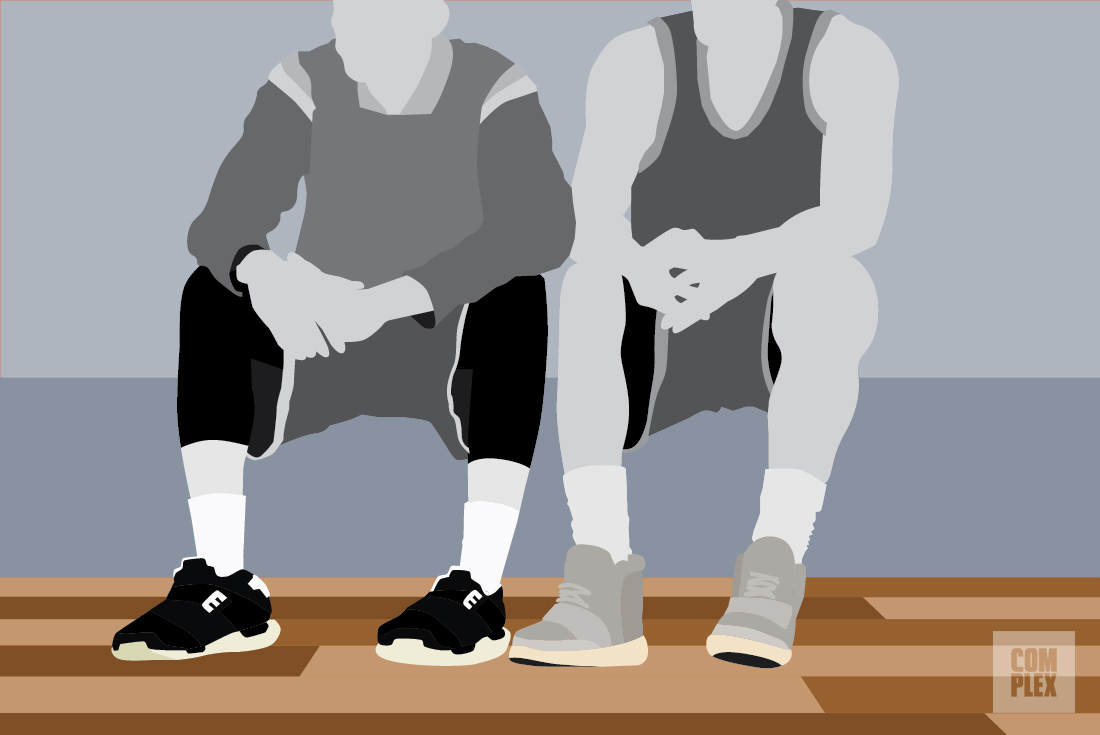 Out with the old, in with the new. Upon Kobe Bryant, Tim Duncan, and Kevin Garnett's exit from the NBA, the floodgates have opened for some new waves to be made in the Association. The hardwood is a big playground for sneakers to be rocked and experimented with. Remember classic moments like Gilbert Arenas in the Dolce and Gabbana velcro straps? Nate Robinson in the Nike Air Yeezy 2s? Expect more of that behavior this season. Nick Young, aka the newly christened "Uncle P," will be setting a standard of creativity for the young gun Lakers by rocking more Yeezy Boost heat. Expect Zach Lavine to be rocking more Retro Air Jordans on a promising Wolves squad. The Suns' PJ Tucker will most likely be rocking the latest Just Don's release, as he done in the past. Lastly, expect all of the Toronto Drakes—excuse me, the Toronto Raptors—to rock OVO heat all season. (Or should I say "SZN"?) You guys get the gist: new season, new kicks, new blood. The canvas is blank, and the sneaker choices will definitely light it up all season. —Christian Virgil Reyes
What Will Be the Biggest All-Star Release?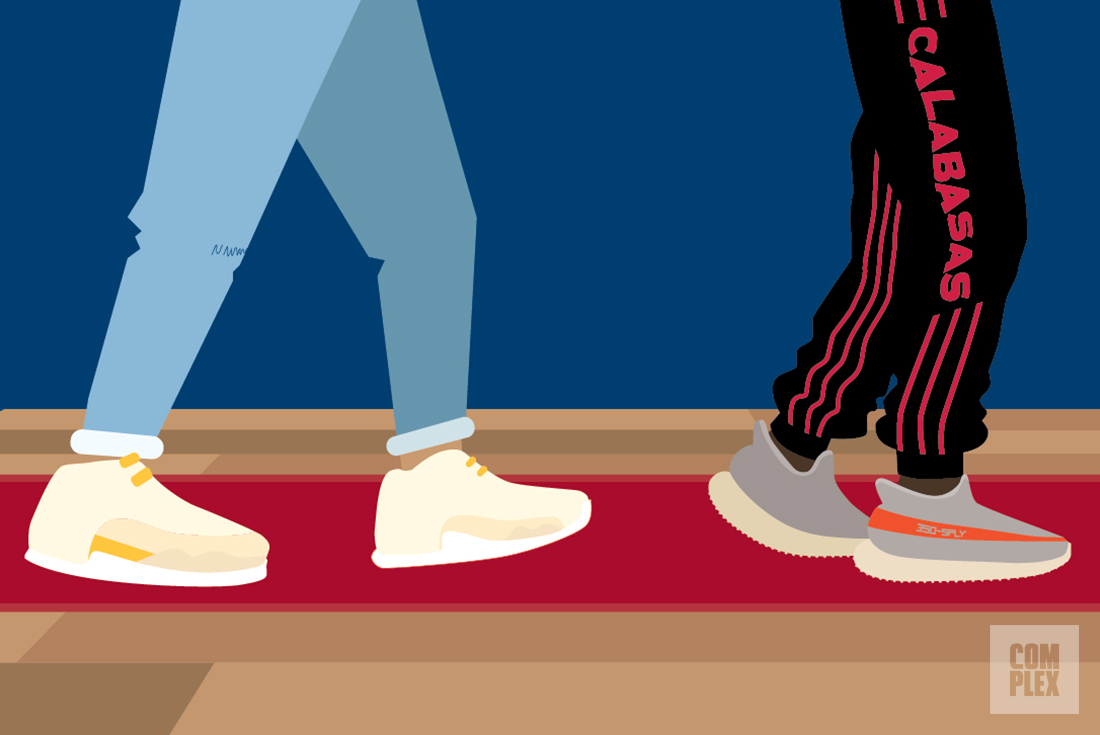 All-Star is the NBA's biggest party every year, and the sneaker brands treat it as an opportunity to release their most highly anticipated sneakers. This past season saw Nike drop the OVO Air Jordan Xs in Drake's hometown of Toronto, and the previous year had Adidas release the Yeezy Boosts for the first time. All-Star Weekend 2016 was supposed to be hosted in Charlotte, which would have played off of Michael Jordan's connection to the city, but the NBA decided to abandon those plans due to the state's discriminatory bathroom policy. Instead, the event will take place in New Orleans. Expect heat to be dropped. —Matt Welty