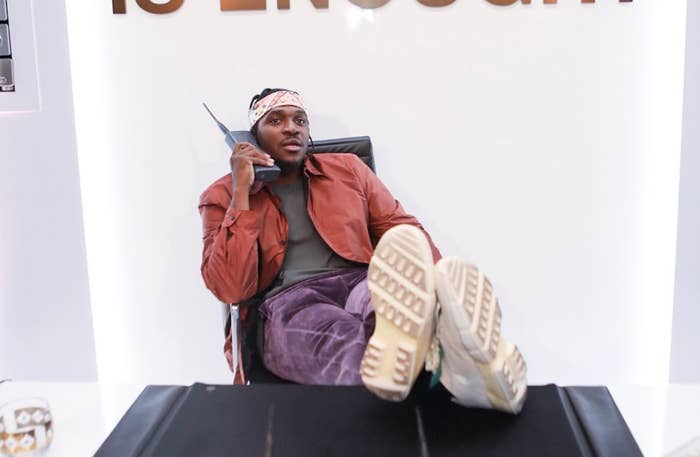 Pusha-T has been verified in the hip-hop world since the Clipse dropped Lord Willin' in 2002, but it feels like 2018 is the year that he's getting the proper credit as one of the most influential people in the industry. His most recent album, Daytona, is a 7-track exercise in how to perfect luxury cocaine rap music, and he's also rekindled his ongoing collaboration with Adidas with his take on the EQT Cushion 2 that dropped at ComplexCon in Long Beach, California, this past weekend.
Pusha-T was on the ComplexCon floor at Adidas' booth listening to the music of up-and-coming rappers that the brand may invest in. With the chaos going on outside the booth, Pusha remained calm, sitting in a closed off office and talked to media people, influencers, and celebrities one by one. We got a chance to talk to him not only about his new sneaker, which was limited to just 40 pairs, but also about his view on the state of Adidas and whether or not he has the album of the year.
How many people have been hitting you up for your new sneaker?
My phone is so dumb. I'm not answering it. It is what it is. I wish we had done more. [The pandemonium] is cool, but I feel like we could have done a couple more. Maybe a couple more. [Maybe something in the future], yeah.
What is about the EQT that you love so much?
Upon first picking that silhouette, it reminded me of back-in-the-day hip-hop swag. Adding those nuances to it—the fishscale, the Pyrex inside, and the packaging—it made it more of an experience.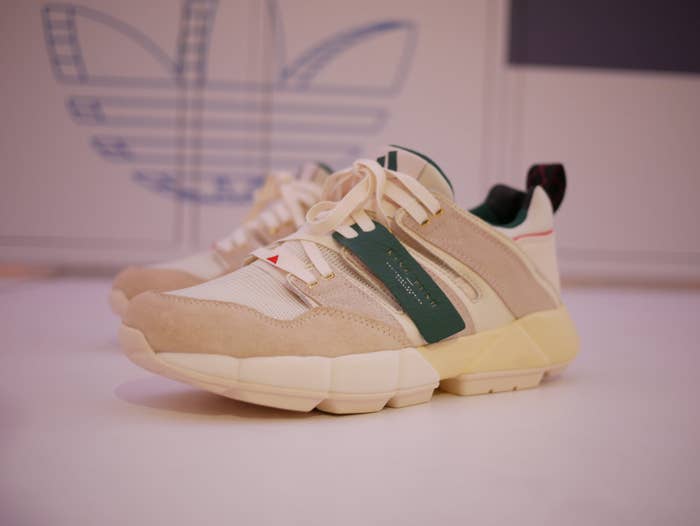 You said on the Joe Budden Podcast that you, Pharrell, and Kanye were the gatekeepers at Adidas. What are you upholding?
First of all, Adidas made it not about celebrity, it made it about influence first. They were picking people who just were fresh. Teyana Taylor with a shoe but didn't have an album out. They peeped that she was the switch. They peeped my attachment to the culture. Pharrell and Ye and them came later. But with those guys, what they meant to fashion—their influence is crazy. We try to keep it cool at all times. We keep it pure and authentic. This isn't about people caring about if we know the shoes and clothes—they know that we care about it. That's why people follow us in a particular manner.
Do you feel like it's time that those people are getting credit?
I feel like the way people are consuming music in so many ways that it leads the opportunity for everyone to get their just due. I feel like that's why people are gravitating towards myself and other authentically well-versed rappers. Purists.
So is Daytona the album of the year to you? Is there a number two?
Yeah, [Daytona is the number one album of the year]. [There isn't a number two]. Rap album of the year is what I care about. There was not a better rapped album to me, bar for bar. What I'm honing in on—I don't think there's a better rap album. I don't think there's a better produced album. My beats were authentic to my sound. Most unorthodox. Motherfuckers can't even rhyme over the shit I was rhyming on. They can't. Yeah, rap album of the year.
Do you want a Grammy?
I actually want a Grammy. I really like what the Grammys are doing as far as putting together a little rap coalition to make sure the category is a bit more balanced. It used to be a time where you looked past the Grammys. I feel like watching their efforts and what they do to try and get it right is enough for me to actually want one.