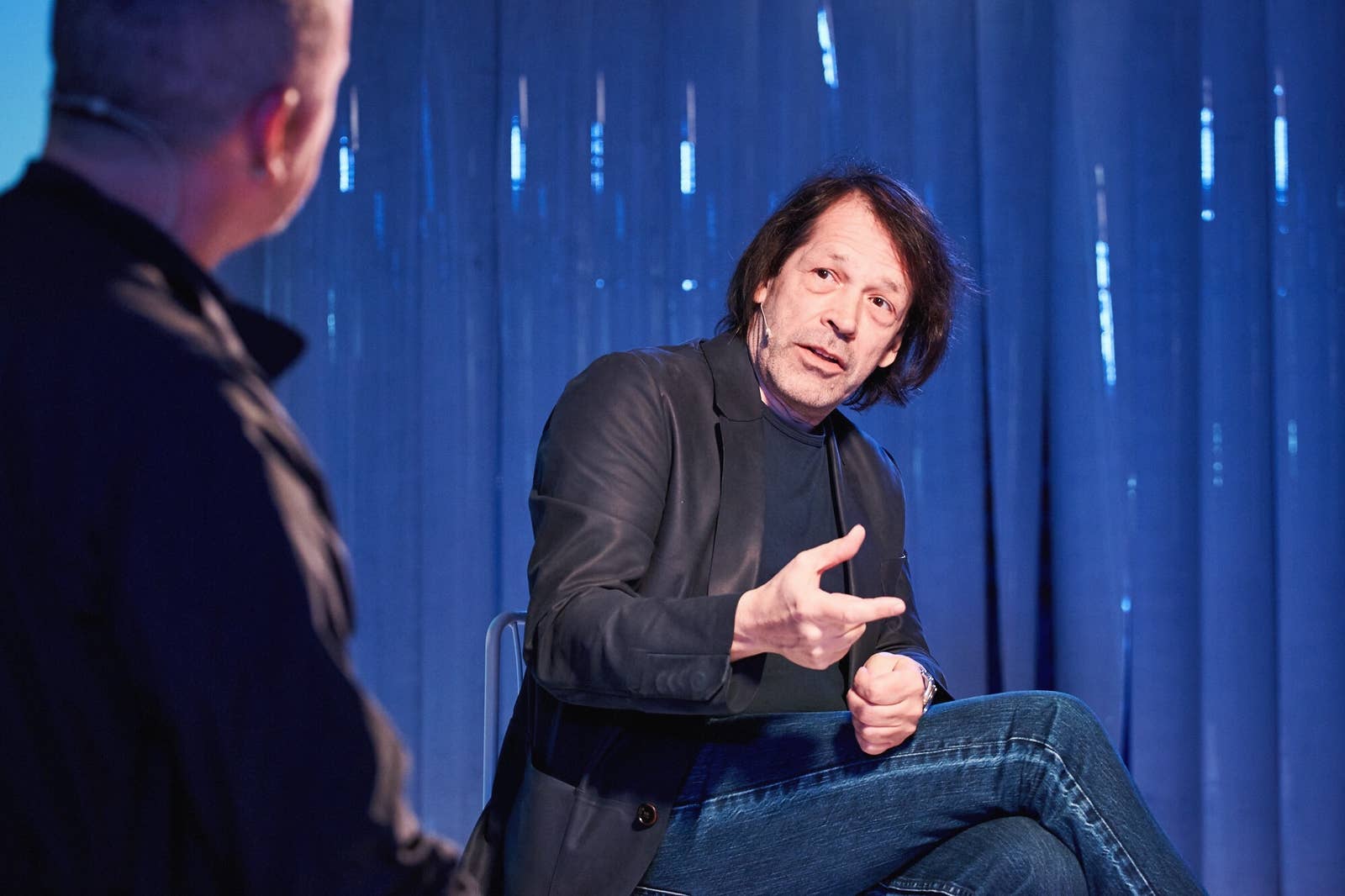 Legendary British designer, Peter Saville, gave an insight into his groundbreaking career that spans across five decades to guests at the EQT Creator Studio.
After a week of hosting a series of gigs, talks and workshops at the Victoria House pop-up space, Saville, an adidas Originals collaborator and the artist best known for changing the way people think about album art and music packaging, detailed his artistic inspirations and thinking behind his creative process under the historic roof of a grade-II listed building.
The talk, and later on a Q&A session, prompted philosophical queries from guests in regards to the Swinging London era of the 1960s. Saville was engaging and thoughtful describing how he saw the 60s as the beginning of young people buying anything, going on to share stories of his relationships over the years, chiefly with close friend Malcolm Garrett.
Check out the re-cap video below from the EQT Creator Space, featuring Stefflon Don, Charli XCX and Mura Masa's performances and Nick Knight and Peter Saville's talks.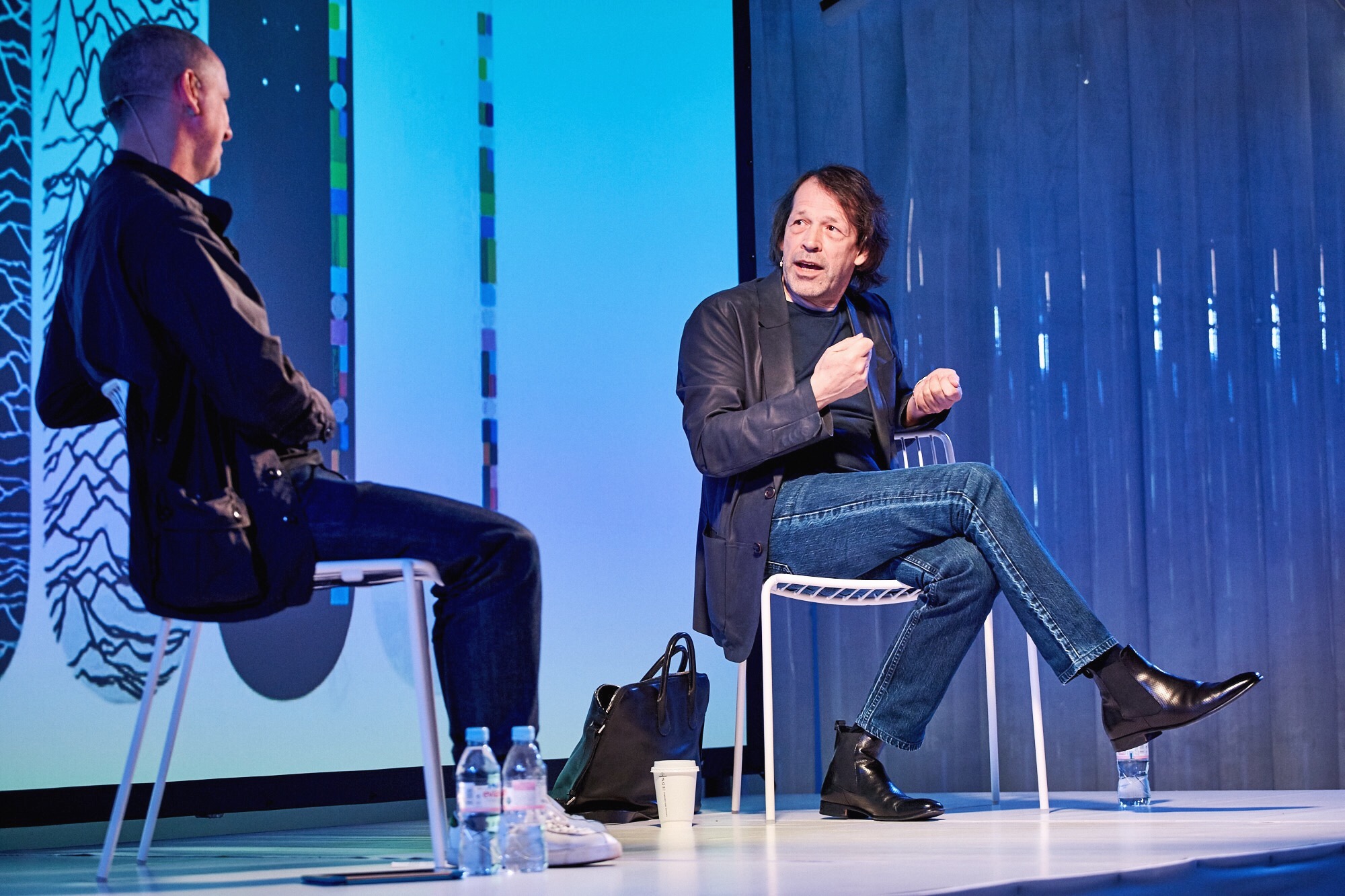 A frank and honest Saville surprisingly shared "I wasn't actually interested in graphic design, it's not fun, it was a mean's to end," also adding "no one has ever bought a record because of the cover, it doesn't matter what's on the cover."
Saville spoke on a range of topics spanning his career, but gave great insight into the formation of Factory Records in particular: "Factory started because all the venues were shut down. We had no notion of starting a new company in April 1978, but it was my life's turning point. We did some posters, and thought we should release a record from the club. The notion of releasing your own record without signing your life away was like... going to the moon. It was terrible, but it had an attitude, it had a spirit. Through the noise you could hear something trying to get out. Particularly Joy Division."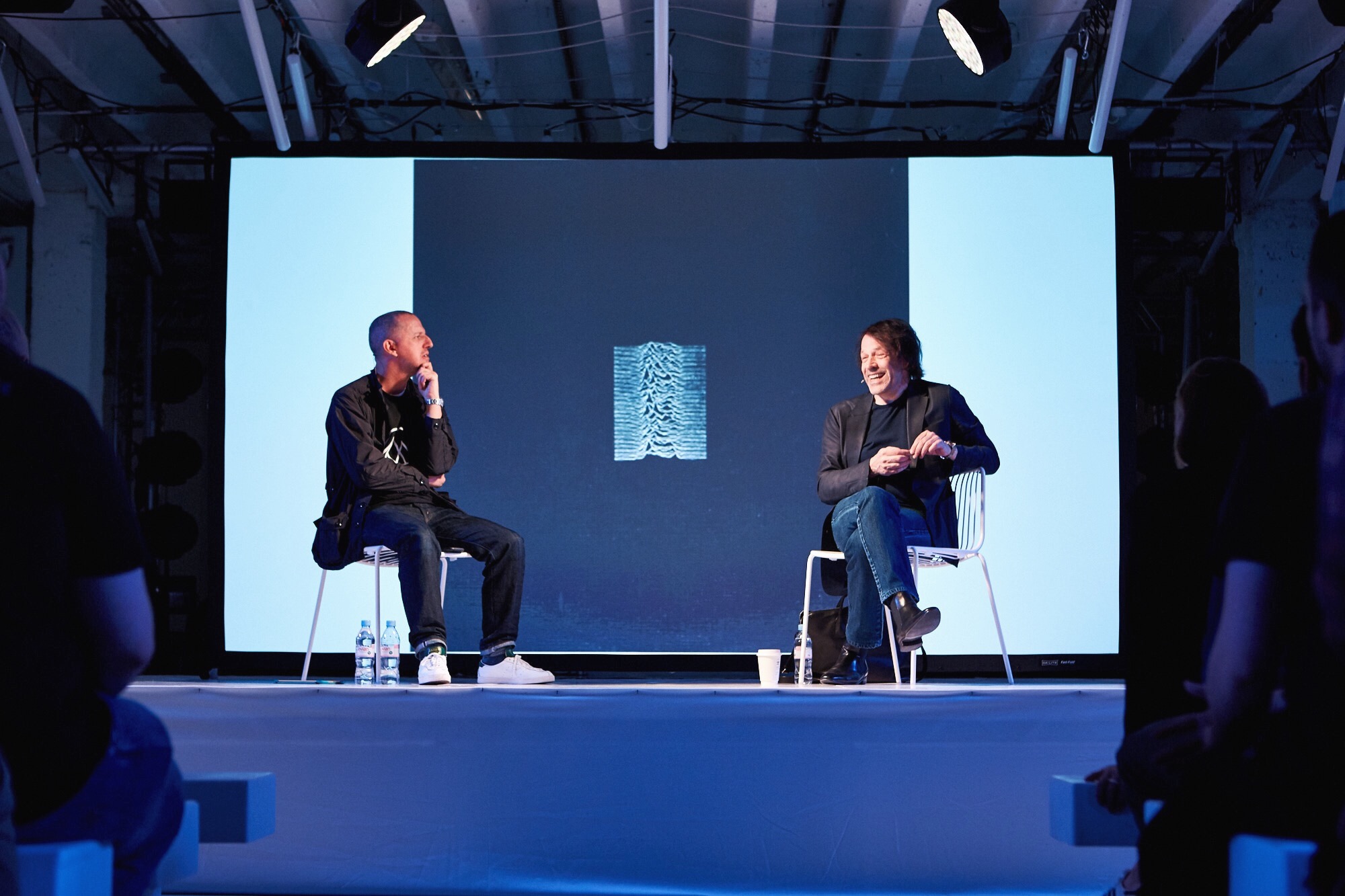 He spoke about how the iconic artwork he produced for Joy Division's debut studio album 'Unknown Pleasures' and also the music on the 1979 release came to be: "If you're not being paid you're not that inclined to listen to what someone's telling you to do. [Factory Records] was an autonomous co-operative. They [Joy Division] played, he [Martin Hannett] recorded it. Then he told them to f*** off. But he was the producer, Martin made it how he wanted it. I did the artwork. There was no approval of anything. We agreed putting the name of the group on the cover wasn't very cool and that was it."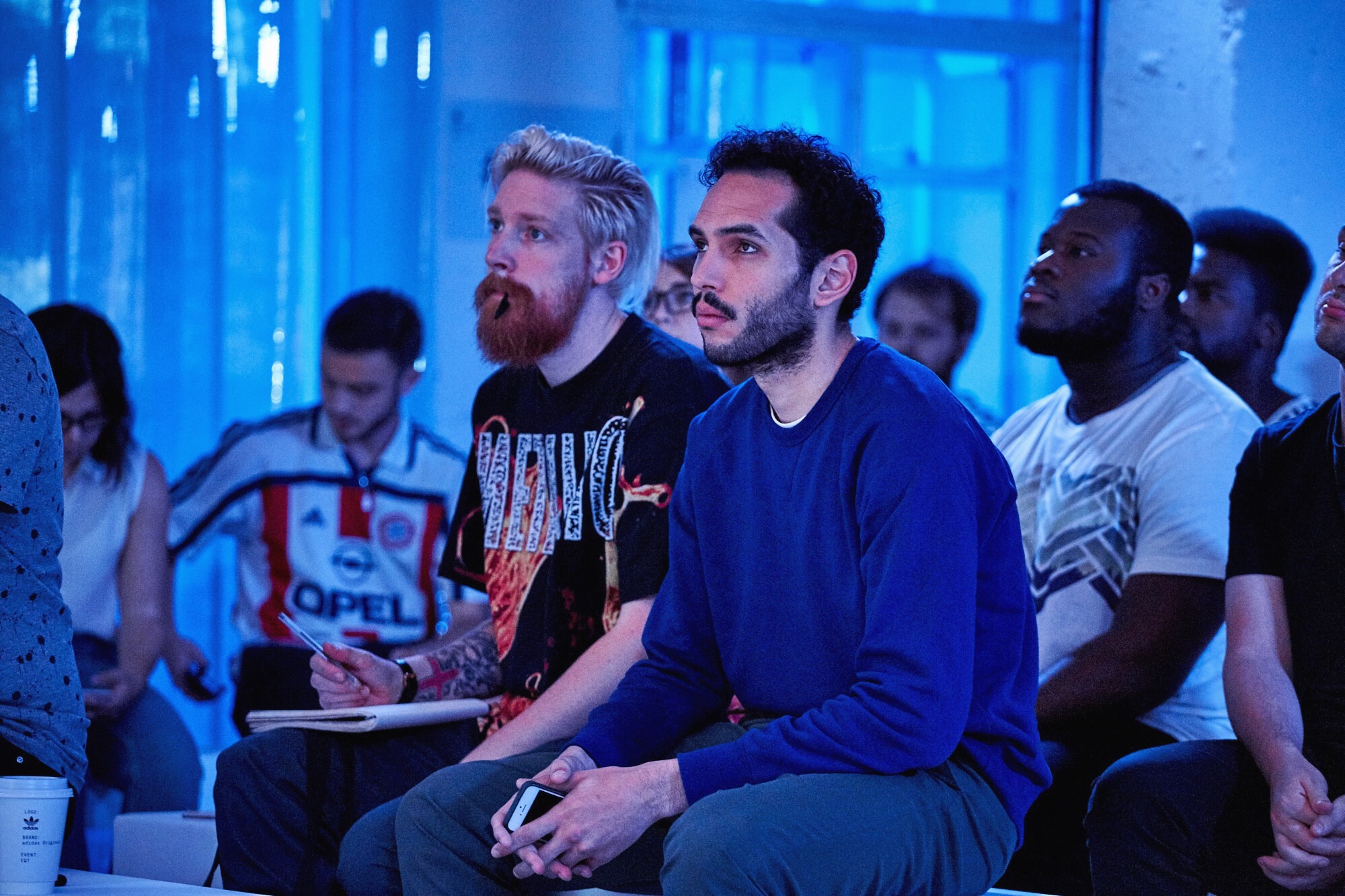 During the talk, Saville also touched on his collaboration with adidas Originals: "I wanted to print the corporate text from the brief, the below the line stuff and put it in the box along with unbranded shoes. No stripes. No adidas logo. Just the full brief printed on the wrapping paper. And to their credit adidas did it. I remember one day on Dover Street Market, there were a couple of teenage boys in there, and they saw me but I didn't expect them to recognise me. And they turned around and put their thumbs up to me. That was the main feedback I got."