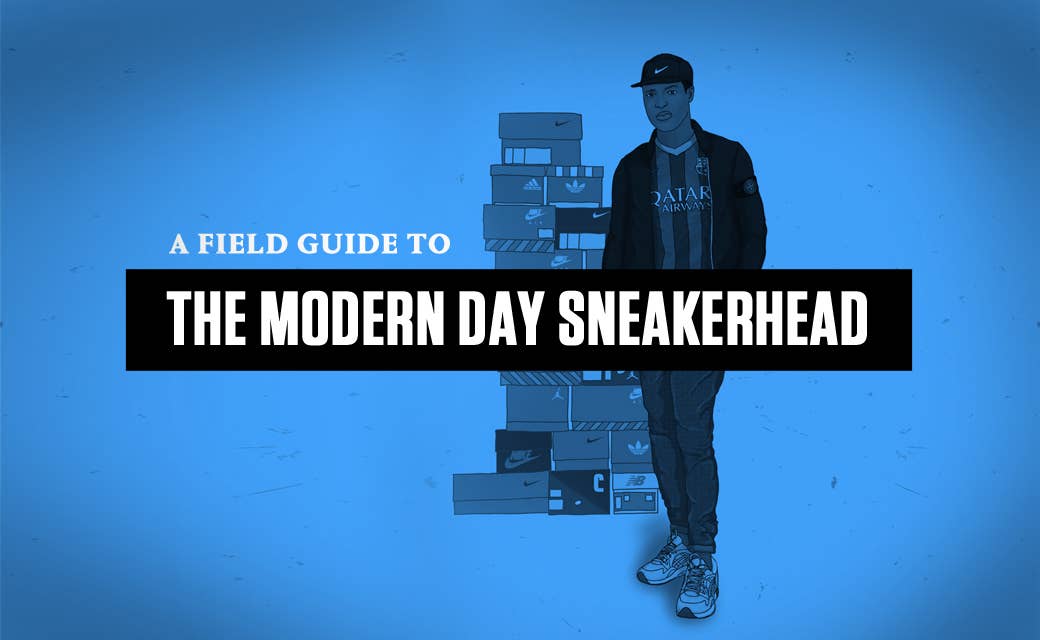 Sneakers are more popular than ever. It's like that Nike slogan: "If you have a body, you're an athlete," has evolved into "If you like sneakers, you're a sneakerhead." There have never been so many subcultures and lifestyles intersecting with the admittedly niche world of trainer enthusiasts. Perhaps that's why the time was right for a recently opened Brooklyn Museum exhibit specifically dedicated to "The Rise of Sneaker Culture," which is a milestone for athletic shoe nerds, but is already drawing some criticism for focusing too much on the shoes and not enough on the culture itself.
The participants in sneaker culture have never been more varied than they are today. From the early incarnations of uptown New York 'heads who wanted to get the freshest kicks, to the fashion nerds eager to cop the latest and greatest designer sneakers from the likes of Margiela and Saint Laurent, to the young teens keeping core sneaker culture alive by fueling the demand for "Cork" LeBrons and retro Jordans, the market is more stratified than ever. And because of that, it's never been more ripe for self-parody. Whether you see yourself in these classifications, or you're just wondering what the hell modern "sneaker culture" is all about, we hope you laugh with us as we break down today's shoe nerds. Here's A Field Guide to the Modern Day Sneakerhead.
Illustrations by Oli Holmes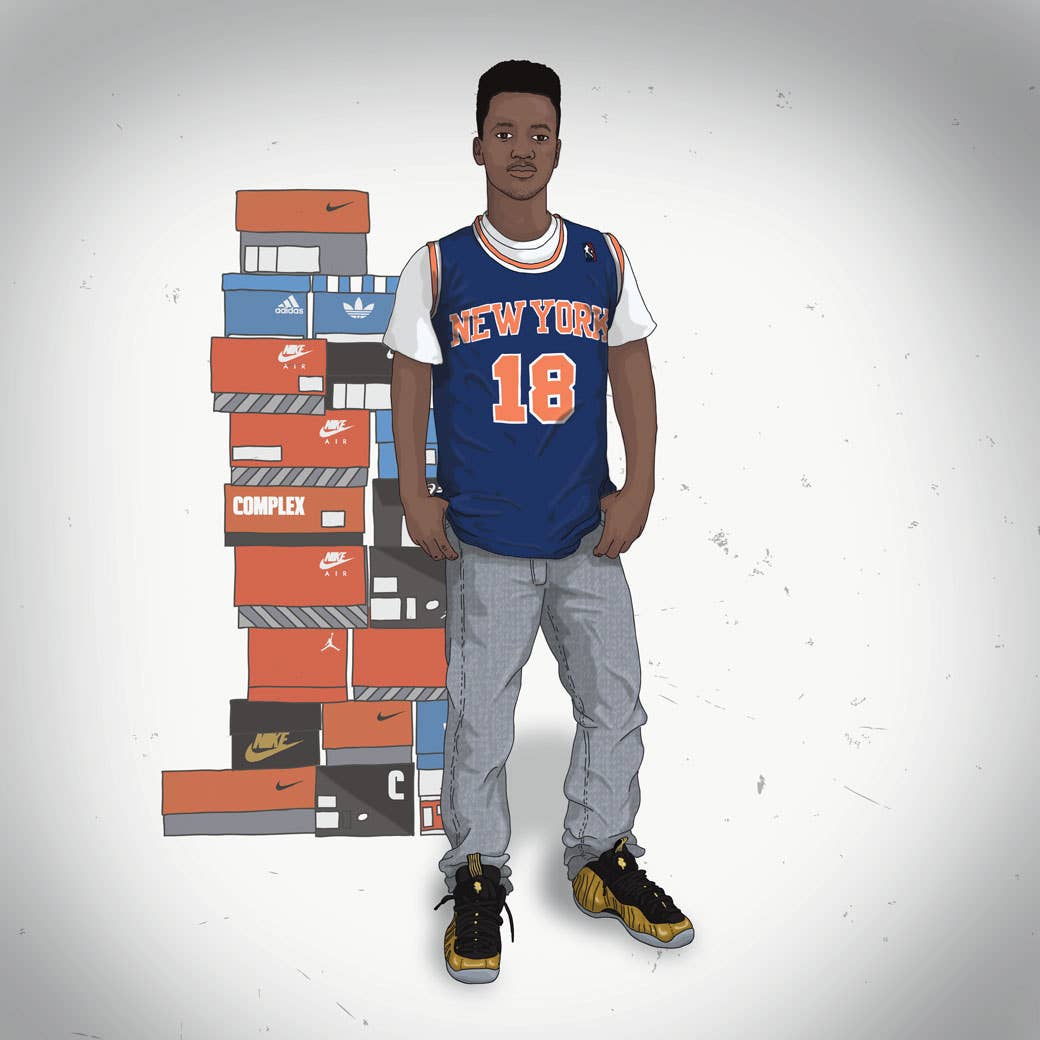 The Uptown Sneakerhead
This was the guy that came up in the time when Pro Keds were the de facto uptown sneaker of choice, and Clyde Frazier was the most stylish basketball player on the planet (so were his Puma kicks). He remembers a time when Stan Smiths were Robert Haillet's signature sneaker, and might even have had a pair of the adidas Arthur Ashe way back when. Even if all his favorite sneaker stores are closed now, you've got to pay respects to the old heads of the game, because without these guys, there would be no sneaker culture.
Favorite places to buy kicks: Jimmy Jazz, Villa, Neighborhood mom-and-pop joints
Sneakerhead icons: DJ Clark Kent, The_Perfect_Pair, Fat Joe
Top 3 sneakers: White-on-white Air Force 1 Highs, White-on-white Air Force 1 Lows, Bespoke Air Force 1s before 21Mercer became NikeLab 
Dark secret: Owns one pair of wingtips
---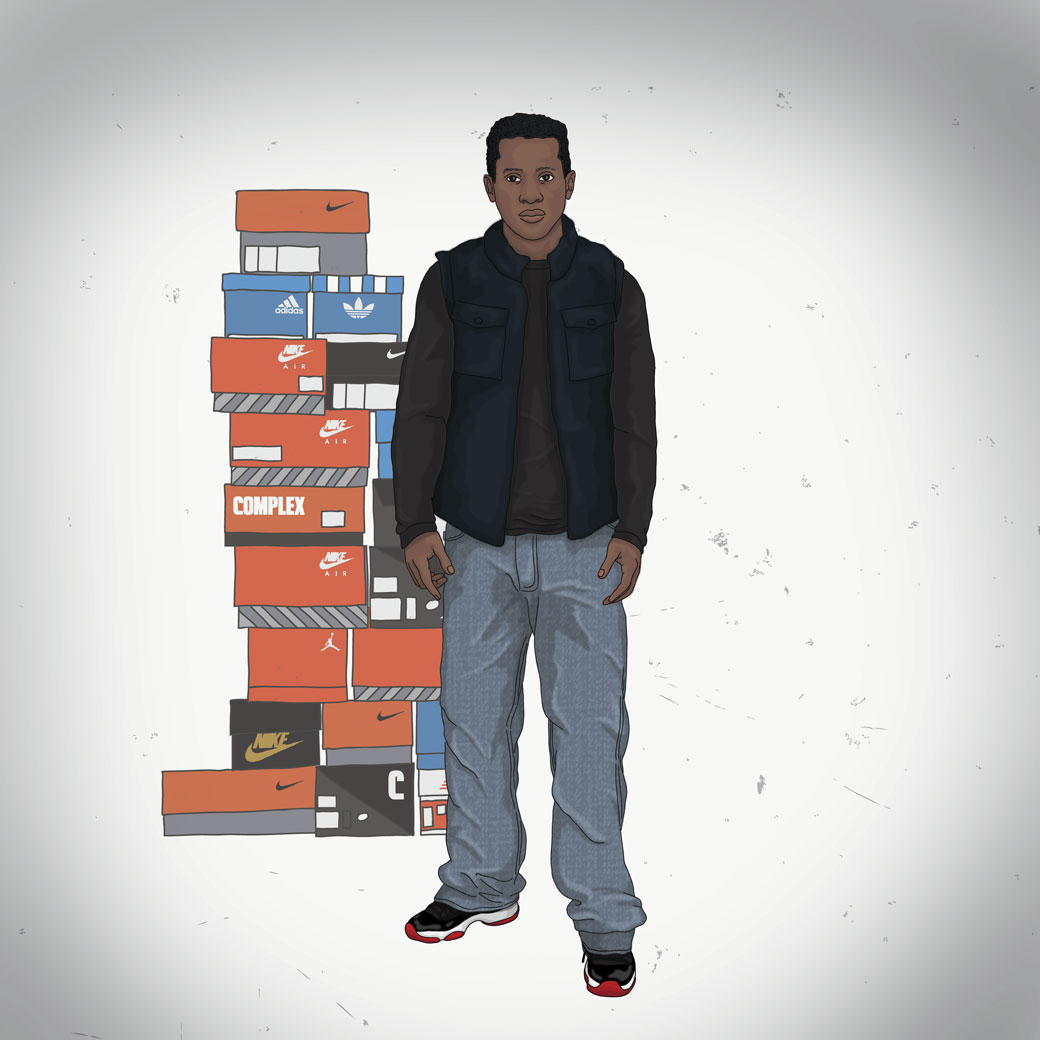 The #NTDenim Sneakerhead
For this guy, it started with the shoes, and it's always been 100% about the shoes. Perhaps he hasn't bought clothes in 15 years, but he got them J's though, and that's more important. Essential to the first wave of Internet sneakerheads, you're absolutely still bound to find him on the NikeTalk forums scouring for leaked images, waiting for release dates, and calling the latest Team Jordans "hot trash." He doesn't care much for the new wave of slim pant, side-zip hoodie clad sneakerheads, because when they reach his age in a decade, they'll realize how comfortable wide-leg carpenter jeans are.
Favorite places to buy kicks: Shoe Palace, @corgishoe, NikeTalk Buy/Sell Forum
Sneakerhead icons: Michael Jordan, Nelson Cabral, Russ Bengtson
Top 3 sneakers: Air Jordan XI, Air Jordan III, Patrick Ewing 33 Hi
Dark secret: Sometimes wears XI Lows but fakes the funk underneath his pant cuff
---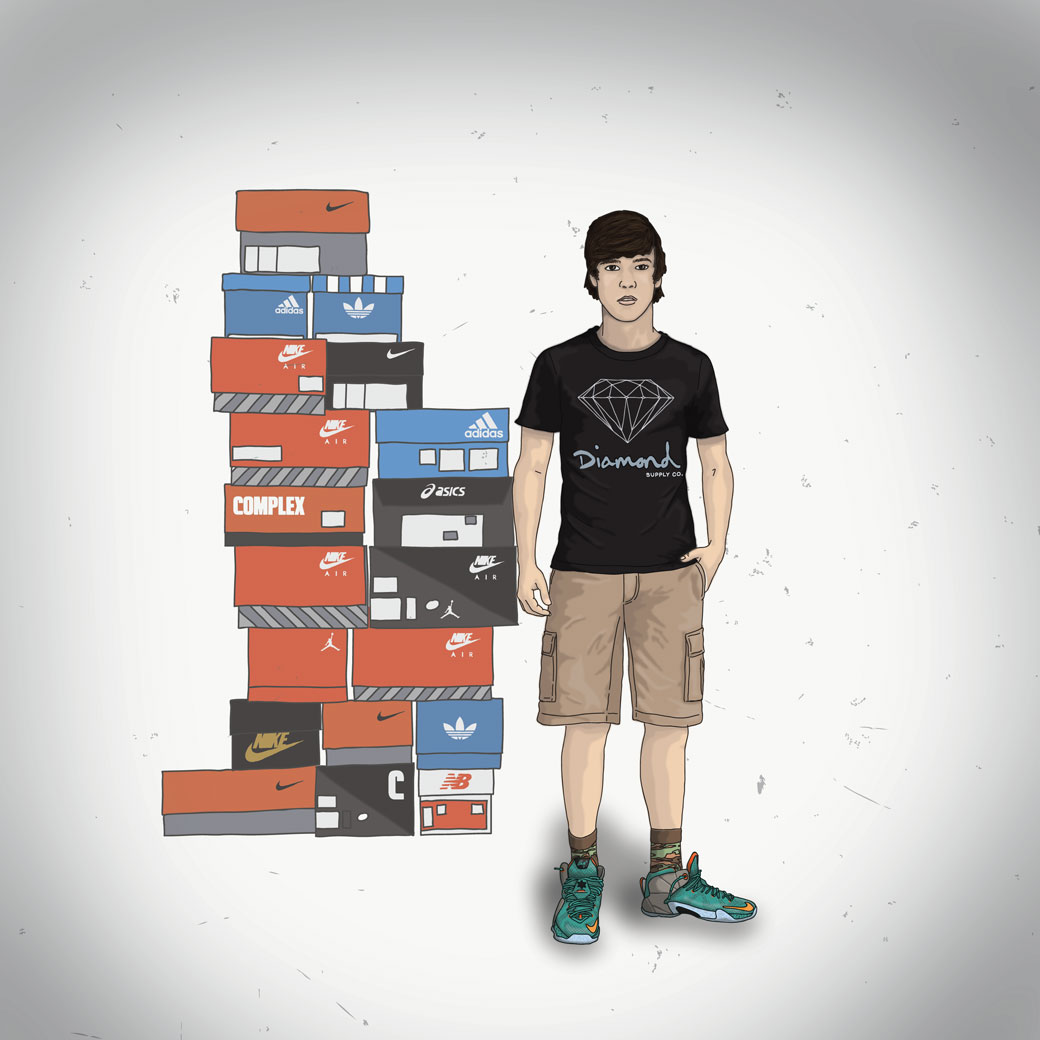 The Mall Teen Sneakerhead
Sneaker culture is one that's inherently youthful, and the young kids who learn how to find the kicks they want and/or flip them into profit or an even more expensive pair of shoes are the double-sided coins that make up the currency of the resell market. There's a reason more and more teens are ditching brands like Hollister and Abercrombie in favor of sportswear giants like Nike and adidas, and it isn't just because those labels are cooler than ever, but because sneakers and lifestyle are more connected than ever before.
Favorite places to buy kicks: Champs Sports, Foot Locker, PacSun
Sneakerhead icons: LeBron James, Kevin Durant, Franalations
Top 3 sneakers: LeBron XI, KD 8, Kobe IX
Dark secret: Didn't know who Michael Jordan was until a week ago
---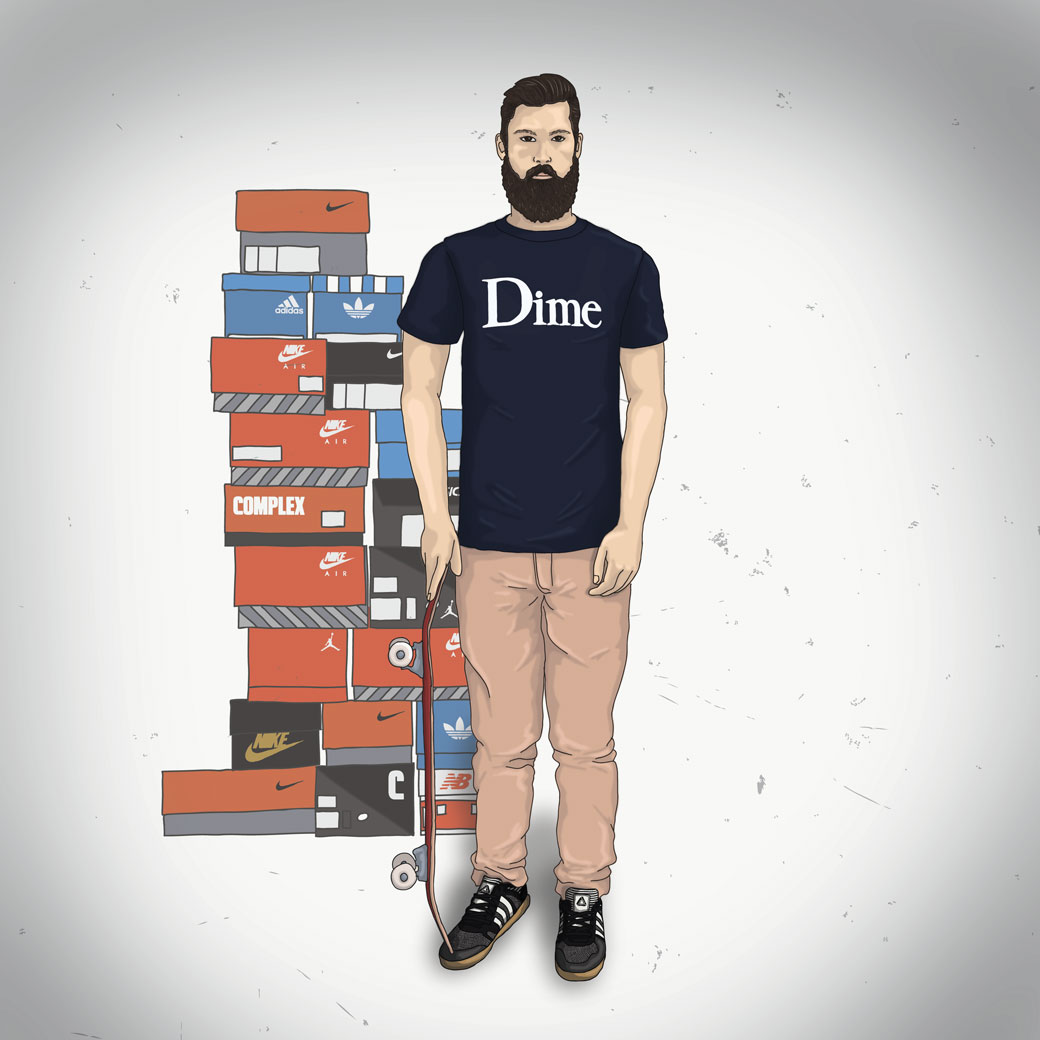 The Skater Sneakerhead
Gone are the days of the anti-corporate skater who would never be caught dead in a large brand. As Nike and similar companies and independent skate shops began to embrace each other, the rebellious authenticity of skate culture, riders looking for a big-time sponsor, and awesome looking shoes all began to coexist. Whereas guys like Lance Mountain accidentally discovered Jordan 1s as a more padded alternative to Vans, sneaker companies and skaters now work closely together on models that deliver on performance, style, and all the limited-edition appeal of their basketball counterparts.
Favorite places to buy kicks: Tactics, Skatepark of Tampa, Premiere, Local skate shops
Sneakerhead icons: Lucas Puig, Eric Koston, Lance Mountain
Top 3 sneakers: adidas Palace Pro, Vans Old Skool Pro, Nike SB Stefan Janoski
Dark secret: Was heavy into longboarding for two whole weeks
---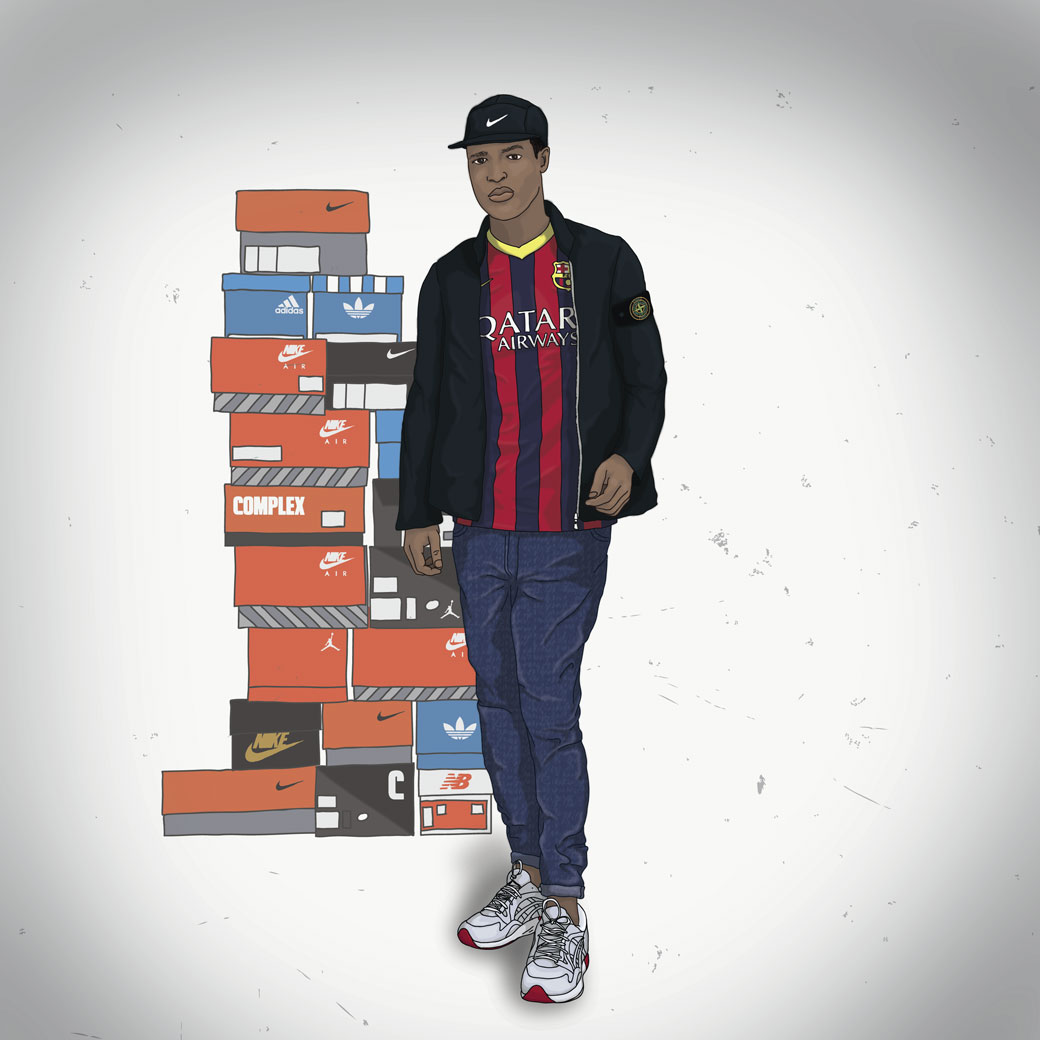 The Euro Sneakerhead
U wot m8? Across the pond and beyond, sneaker culture's dissemination has been translated into multiple languages and numerous styles. You can thank these guys for pinrolled jeans and jogger pants, as well as some of the illest running sneakers of all time. Running silhouettes have always been held in higher regard than basketball retros, but that doesn't deter European sneakerheads from lining up for a pair of Yeezy Boost 350s. Comment dites-vous "hypebeast" en français​?
Favorite places to buy kicks: Patta, colette, Titolo, size?
Sneakerhead icons: Skepta, Ronnie Fieg, Edson Sabajo
Top 3 sneakers: Nike Air Max 1, ASICS Gel-Lyte V, Diadora N9000
Dark secret: Actually doesn't watch soccer
---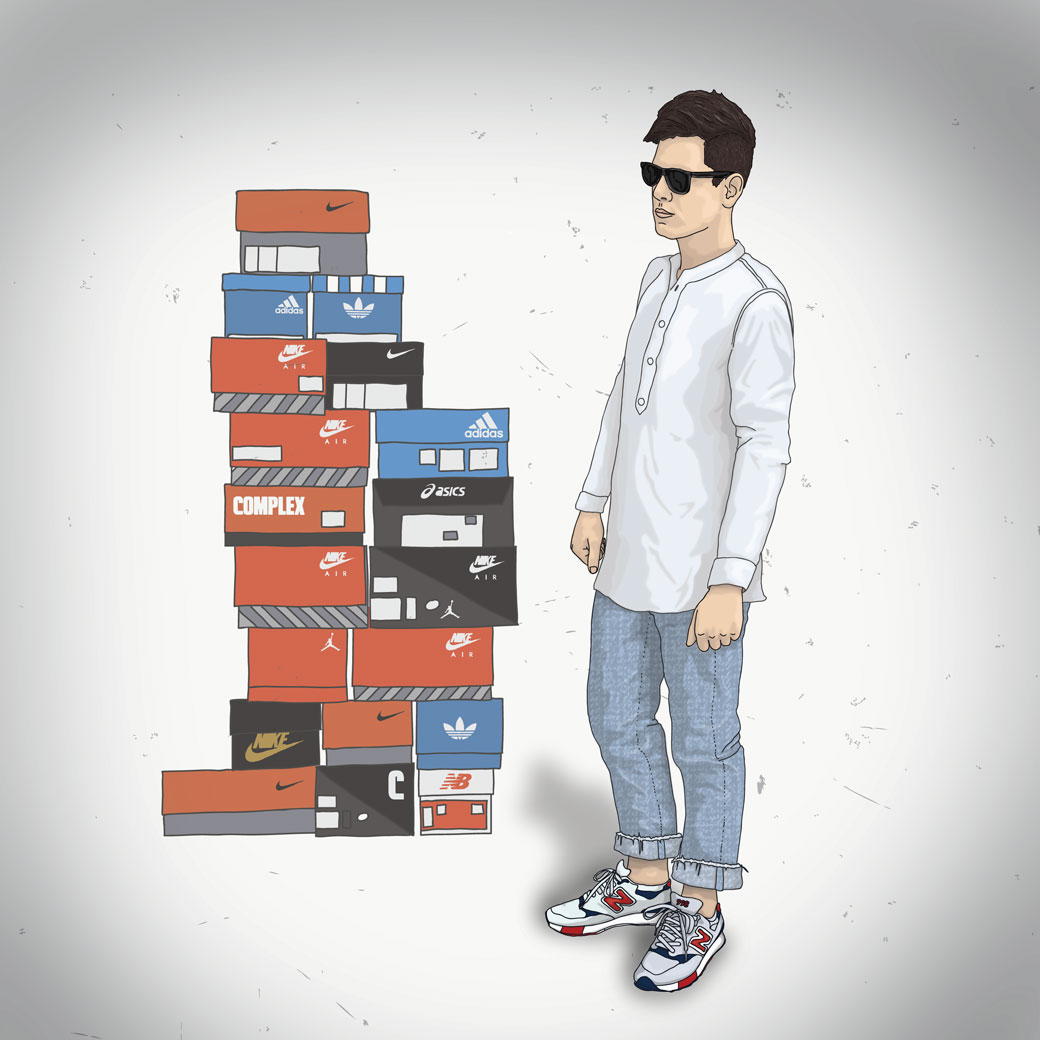 The Menswear Sneakerhead
This guy stocked up heavy on unstructured sportcoats and chambray shirts around 2010, and after a few seasons of dressing to the nines, he's learned how to embrace casual style a bit more. The A.P.C. Petit Standards he first bought in 2007 have faded to look like dad jeans, and they look great with his collaborative A.P.C. Nike Frees he copped last year. He just started getting into rare hemlines, so he rocks an Engineered Garments long buttondown with cut-off hem jeans and J. Crew x New Balance "Independence Day" sneakers he bought off of Grailed. Just don't ask him about what happened to all his suits—it's still a sore spot.
Favorite places to buy kicks: J. Crew, Club Monaco, A.P.C.
Sneakerhead icons: Poggy the Man, Eugene Tong, Maxwell Osborne and Dao-Yi Chow
Top 3 sneakers: New Balance 997, Air Jordan 1, Vans Authentic
Dark secret: Really, really, really misses his double monks
---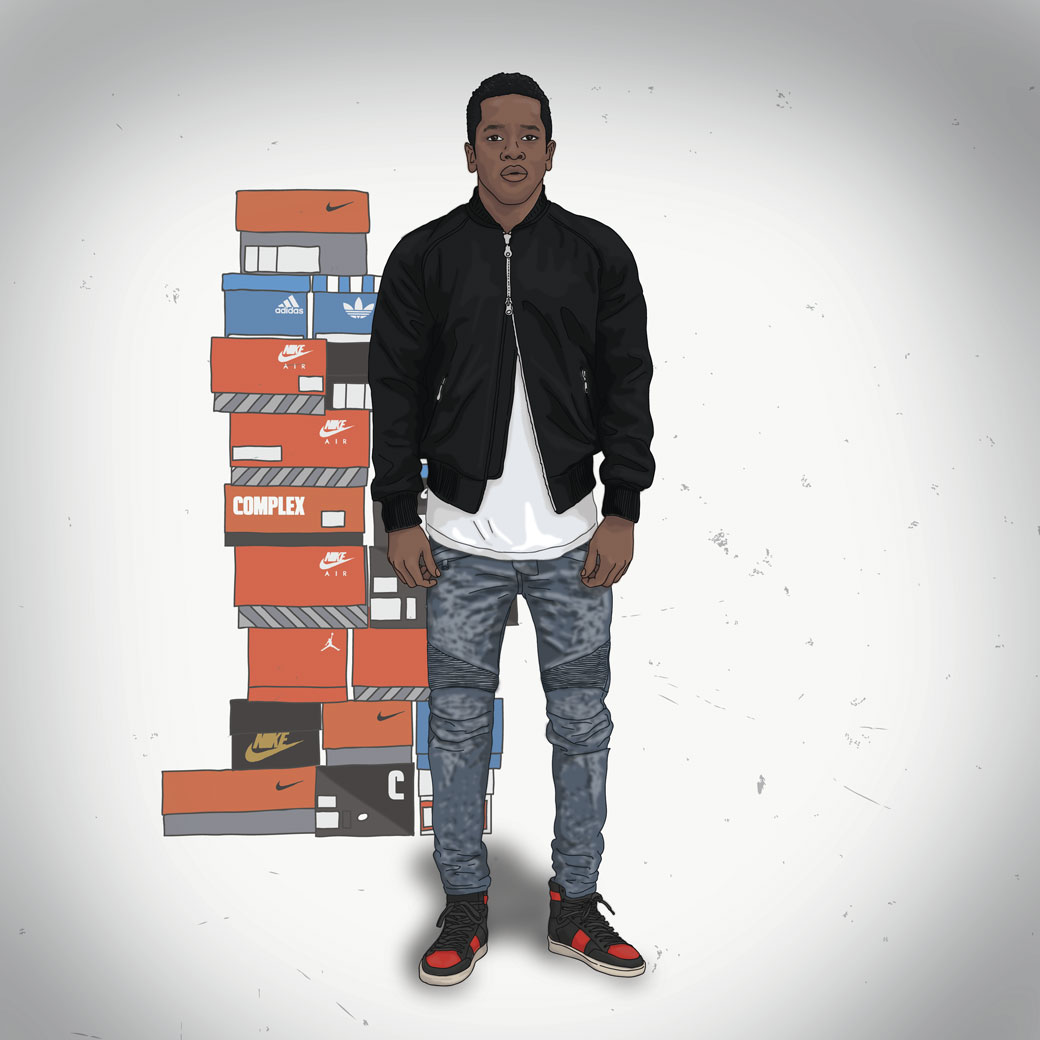 The High Fashion Sneakerhead
This dude would kill for a pair of Chanel x Reebok Instapump Furys from 1997, even if he just found out about them on Instagram. The high fashion dudes are cut from two distinct cloths: Core sneakerheads who got into clothes from the feet up, and fashion nerds who just figured out that Saint Laurent SL-10Hs are Hedi Slimane's take on the Jordan 1. Thanks to adidas collabs by Rick Owens and Raf Simons and Riccardo Tisci's take on the Air Force 1, both types of guys have met in the middle. As a result, the fashion dudes are wearing Nike Huaraches with Dries Van Noten pants in street style photos everywhere, and the upgraded sneakerheads just got hip to Raf Simons hoodies and vintage Helmut Lang bomber jackets. But both types of dudes would give their left nut for a pair of Hender Scheme Jordans.
Favorite places to buy kicks: Sneakerboy, Trés Bien, MR PORTER
Sneakerhead icons: A$AP Rocky, Kanye West, Upscale Vandal
Top 3 sneakers: Maison Margiela Future, Saint Laurent Paris SL-10H, Hender Scheme Jordan IV
Dark secret: Sometimes has to buy the Zara version of a designer piece