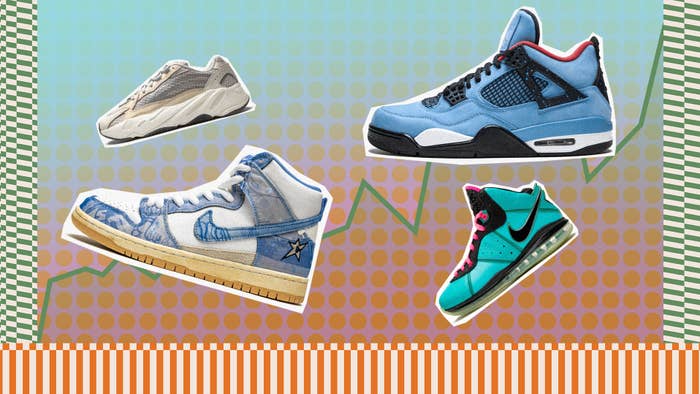 Reselling sneakers is polarizing.  It's an honest hustle to some, a necessary evil to many, and gamified greed to others.
The aftermarket for footwear has become mainstream, and has been glamorized as an asset class by Bloomberg Businessweek. while labeled as the gentrification of footwear by Nike executives. Much of this has to do with the demand around limited sneakers, the quick cash associated with their resale, and the various platforms that are making reselling shoes more viable than ever. 
However, is it all profit? Of course not. Behind every Instagram photo taken in front of a size run of Yeezys or Sotheby's auction for a pair of Scarr's Pizza Air Force 1s, there's a cost the seller incurs to both buy and resell the shoe. Sneakers that are resold can be acquired online or in store. For those moving major units, they are often acquired by a bot digitally or through backdooring pairs from brick and mortar retailers.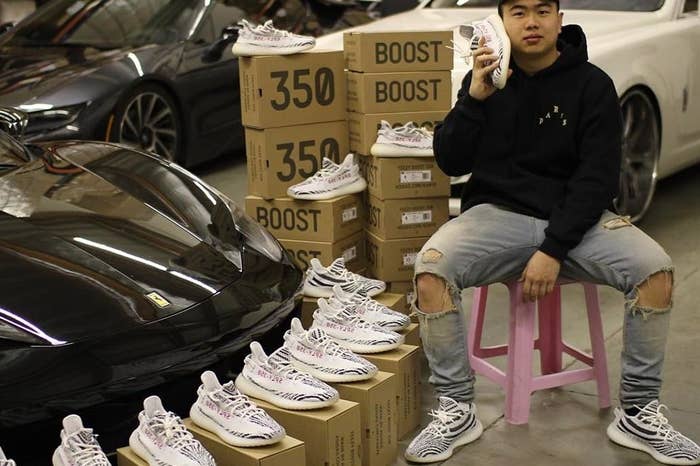 Both methods come at a price.
"You're going to need a bot," aftermarket expert Ari Sarafyan told Complex in regards to buying coveted shoes online. "Usually you can get a bot from $1,000-$8,000." 
Bots are expensive and deemed essential by some who resell online. Many online resellers also rely on cook groups to take their hustle to another level, which often cost $50 to $60 a month for membership. These groups, run on platforms like Discord, provide members with tips on buying and selling that give them an advantage in the aftermarket.
For those that grind offline, in real life from shop to shop, the costs and risks are very real and have been for some time.
"Galaxy Foamposites changed the game," recalls sneakerhead Gabriel Julio, who was maced at a New Jersey mall when the shoes were released in 2012. "It was the first $1,000 resale shoe out of the gate, which was unheard of." 
In the years since, Julio has managed and operated an array of resale and retail boutiques from Asbury Park, New Jersey, to Austin, Texas. His trips to acquire coveted heat in the past have ranged from flights to California for Supreme drops to drives to Houston to hit Astroworld. Each mission included costs of travel, food, and lodging on top of the price of the gear he was acquiring, which was not guaranteed to go his way.
When it comes to buying big footwear releases in bulk in store, resellers rely on cash and relationships to make real-life hauls in a practice known as backdooring. Backdooring became a heated talking point in February of 2021 following allegations regarding the Trophy Room x Air Jordan 1 release. While some may see backdooring as an easy come-up, the art of buying multiple pairs from brick and mortar retailers comes with hidden costs most overlook.
"Everyone thinks backdoor price is retail," Julio begins. "That's a huge and common misconception. When you see someone like me with 20 or 30 pairs, I may have got my personal pair for retail but every other pair is going to cost me."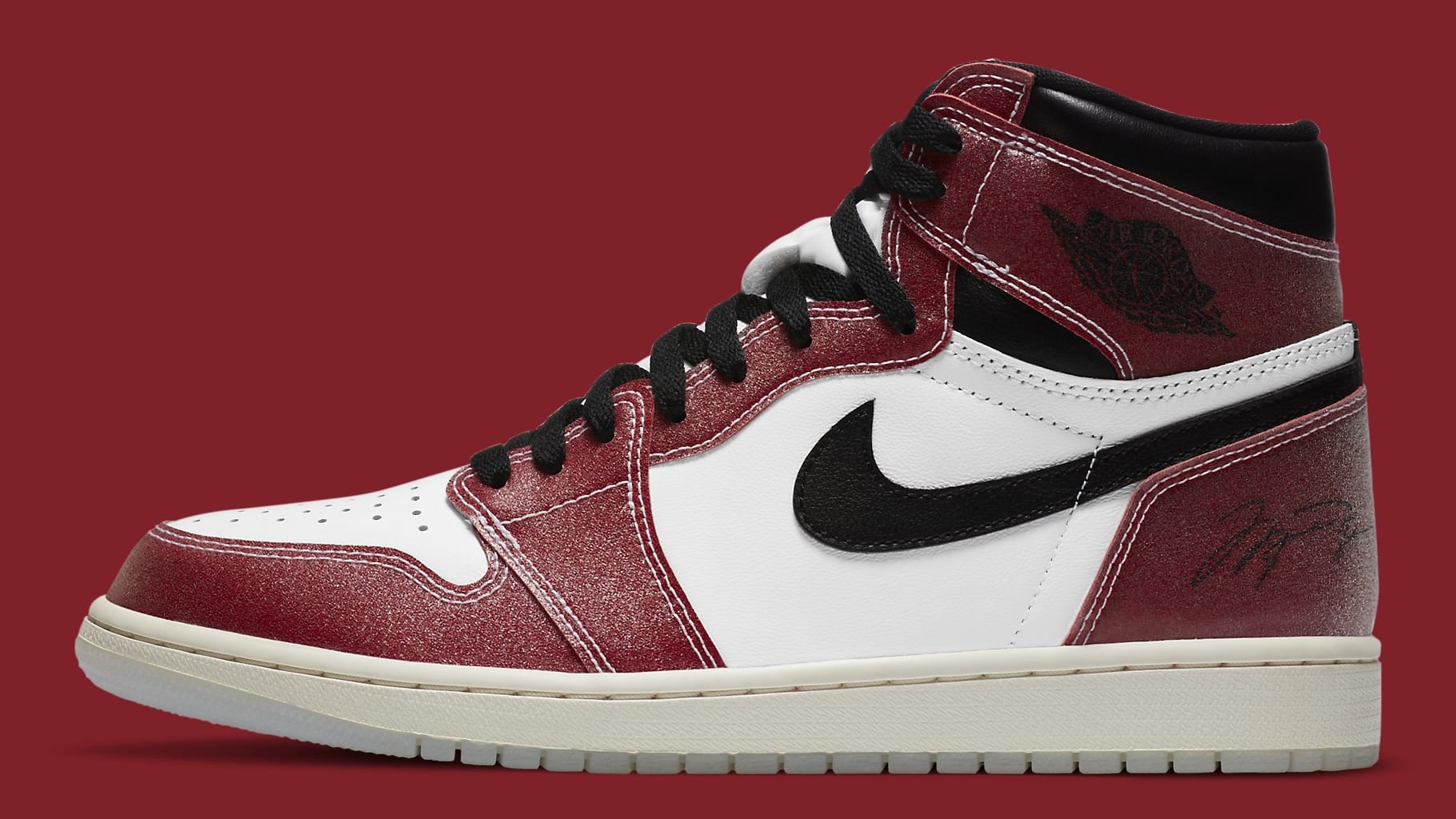 Once the shoes are acquired, whether it be by bot, backdooring, camping, or pure luck, the costs can continue. In recent years, online platforms such as StockX, GOAT and eBay have all become vogue and verified places for sneakers to be resold. With this comes a range of fees that affect resellers.
StockX's biggest cost comes in the form of their transaction fee which starts at 10 percent. Sellers on StockX are incentivized to become power sellers on the platform in order to reduce the costs they incur with each sale. The transaction fee rate can drop as low as 8 percent once a seller moves up to $30,000 in product or conducts 250 transactions. In addition to the transaction fee, all StockX sellers are also subject to a 3% payment processing rate.
So, if you buy a shoe at retail for $100, plus $8 of sales tax and $10 for shipping, you are in for $118 to start. If you resell that shoe for $200 as a first time seller on StockX, you will then be charged $20 for the transaction fee and $6 for the payment processing fee. When it's all said and done, you've made $56.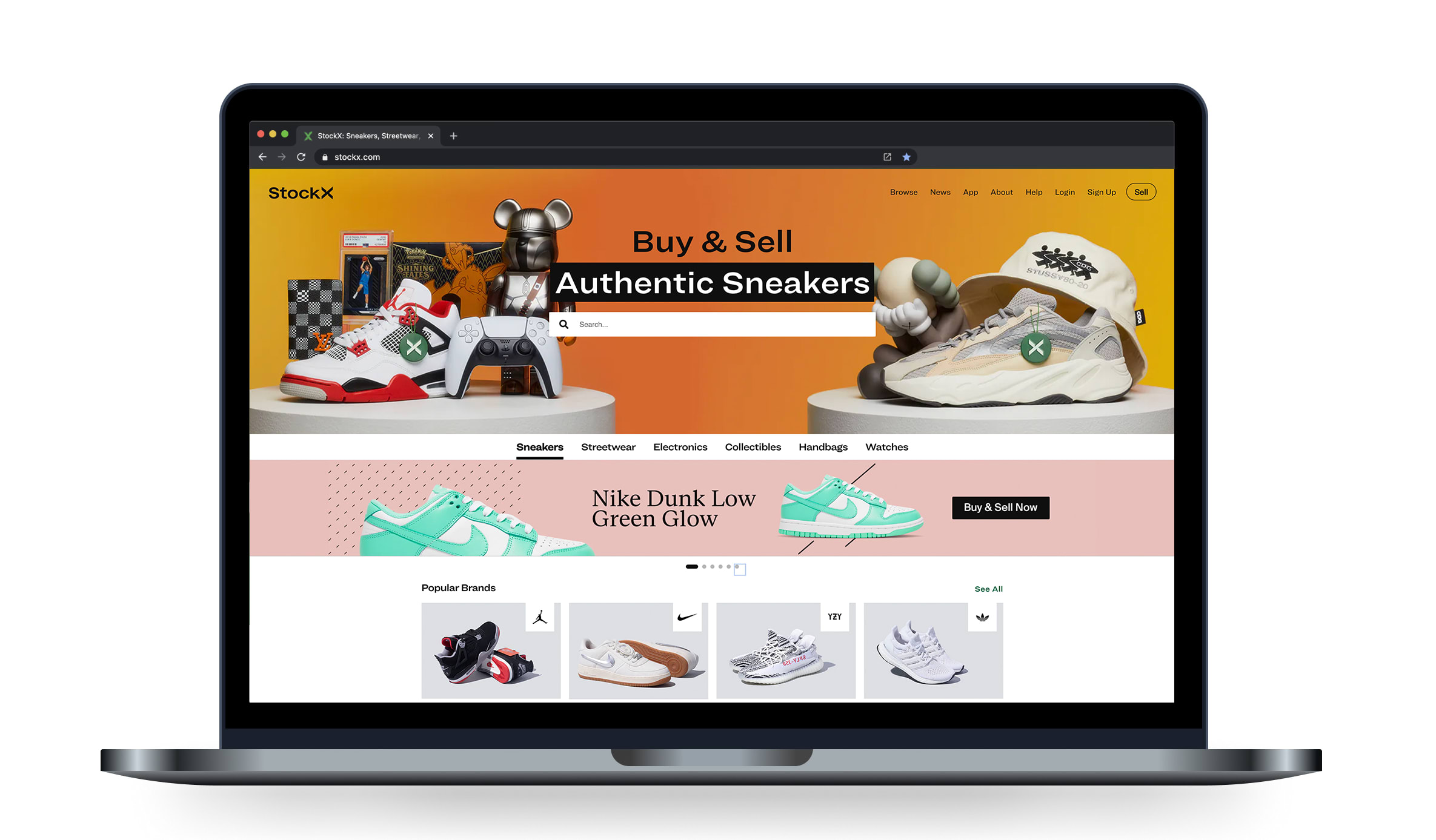 On GOAT, seller fees to list a product range from as low as $5 for United States based sellers to as high as $25 for sellers residing in China. Once a listed item is purchased, a commission fee ranging from 9.5 percent to 25 percent is charged. While StockX prioritizes volume for lower fee rates, GOAT prioritizes successful sales, thus meaning sellers who are timely, present authentic products, and don't cancel orders are charged less than those with a worse track record.
The oldest entity for reselling anything online is eBay, which has recently rebranded its stake in the footwear trade by offering an authenticity guarantee for sneakers. Under the program, the seller is responsible for paying the cost of shipping to eBay's authentication partner and any insurance on the package. At the moment, eBay is waiving their insertion fee and final value fee for sneakers that sell for $100 or more.
These costs are all claimed if your shoes sell and are first verified as real. However, eBay reserves the right to destroy or confiscate any product deemed as counterfeit. Similarly, StockX will charge shipping fees for damaged or defective product, with inauthentic product dinging sellers at least $15 or at most 15 percent of the transaction total.
Fees for resellers also occur offline in the consignment space. Noted resale store Flight Club charges a commission fee of 9.5 percent on consigned sneakers with a $5 seller fee and 2.9 percent cash out fee also taking place. 
For the most self-reliant resellers, a strong online following or real-life network can make for peer to peer transactions devoid of seller fees. Even so, resellers that do not use marketplace applications or consignment shops may be more at risk because they lose out on the protection provided by platforms. Additionally, they remain subject to costs that anyone making money incurs.
Legally, the money made off reselling sneakers has to be reported as income to the IRS and taxed as such. High volume resellers are considered self-employed, while low volume resellers should report their profits as hobby income. Additionally, pending updates to tax laws could allow the IRS to track bank transactions of $600 and higher. Moreover, the parties involved in said transactions could be required to report those interactions.
Technically speaking, any sneaker sold for over retail is a capital asset and can be claimed when filing taxes. The price a reseller paid for the shoe, the shipping cost, sales tax, and other fees involved are eligible in some cases to be listed as deductions when reporting taxes. 
A high volume seller, typically someone who does more than 200 transactions in a year, not only has to have money to sell all those shoes, they need some place to store them.
For many resellers of volume, storage units are essential to house product as it either accumulates in value or awaits sale. The cost of a CubeSmart 5-foot x 10-foot storage unit can be as high as $240 a month in New York City, while still fetching an $80 rate in Houston. While storage units are cheaper in suburban markets, the gas spent taking trips to and from them also accumulates.
Depdending on volume, some resellers simply use real estate in their own dwellings to store shoes. At best this method saves money, at the least it takes up space.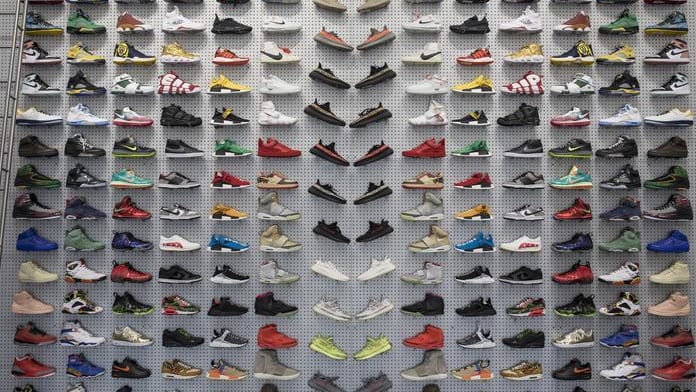 Between bots, backdooring rates, cook groups, seller fees, storage units, shipping expenses, and travel expenditures, the world of reselling is filled with hidden costs that get far less attention than the lucrative sales that populate headlines.
Regardless of the platform one uses to resell sneakers or the means by which they choose to acquire coveted shoes, some level of investment is required, often with no guarantee of immediate success.
"Everyone should know that this is not an easy business," Sarafyan told Complex. "It's not like you're going to be making instant money. Expect it to take six months to a year, maybe two years, to get the ball rolling. Nothing is overnight."
The same struggle proves true for resellers who operate off the web, building relationships with retailers, buying products for above cost and going the distance to acquire regional releases.
"You can't just do this for the attention and the clout," Julio says. "There are so many hidden costs. Time is money and a lot of people don't look at it like that."