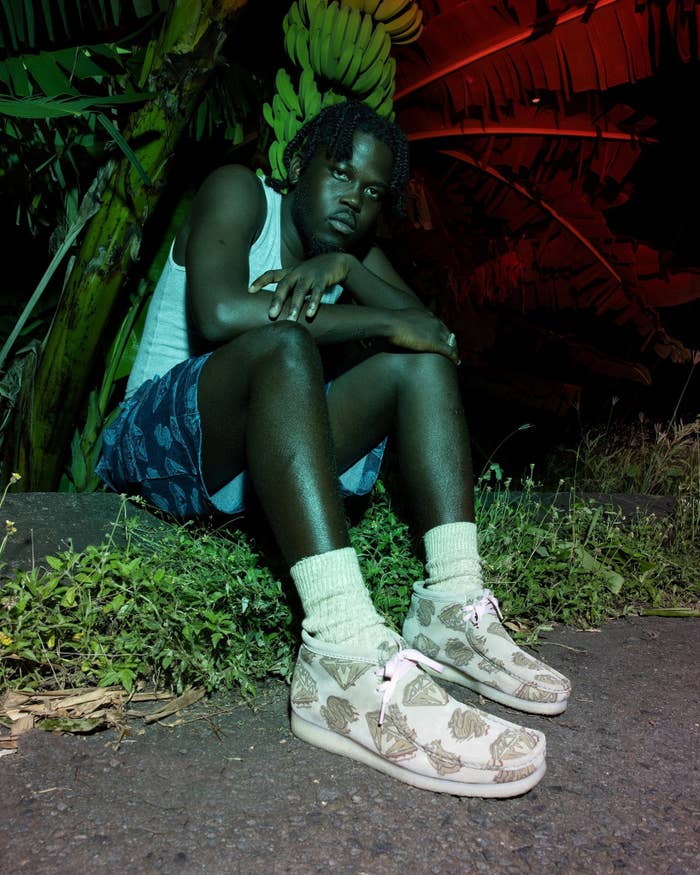 Billionaire Boys Club and Clarks Originals have tapped Montreal rapper Skiifall for a recent photoshoot to promote their new Diamonds & Dollars Wallabees collab.
For the shoot, Skiifall took the brands back to his native country of Saint Vincent.
"Born on the island of Saint Vincent, Skiifall gave us the opportunity to experience the family and friends who have helped shape his sound and inspirations," BBC Ice Cream explained on their Twitter account.
They also dropped a video showing off Skiifall's visit.
In July, the Montreal rapper posted a slideshow of pics from his trip to the Caribbean.
He then posted about the collab, showing off the orange, off-white, and dark green boots.
It's been a busy year for Skiifall, who dropped his second EP, Woiiyoie Vol. 2—Intense City, earlier this May. At the time, he spoke to Complex Canada about his worldwide ambitions.
"I think for me, honestly, taking over the world is much bigger than the US. That might be where you see all these famous people, but for me, this is music, and it's much more than just a place. I didn't even aim for the UK to accept me, I just knew they were going to accept the music that I was doing. I just know that I love music and wherever it goes, it goes. Whoever doesn't like it. Too bad," he said.
The Diamonds & Dollars Wallabees are available at Billionaire Boys Club stores and websites now.