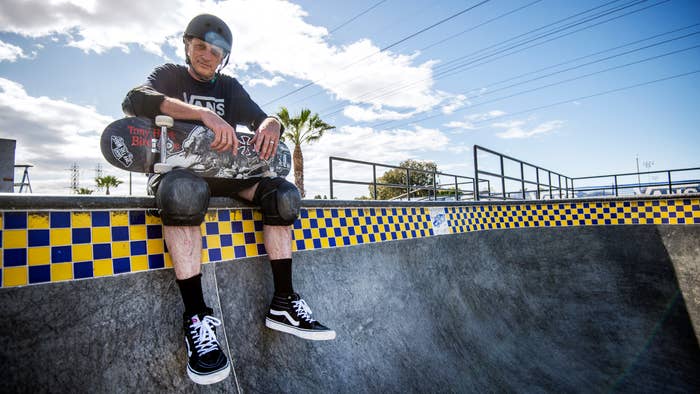 Vans announced that it is partnering with skateboarding legend Tony Hawk today.
This partnership follows Hawk joining the Vans Park Series broadcast team around this time last year. As Vans' newest global brand ambassador, Hawk will promote the brand through various outlets including producing a new professional vert skateboarding competition with Vans.
"Vans was the first skate shoes I ever wore, beginning in 1978," Hawk recalled in the press release. "My dad bought me a pair and I begged him for the 'ankle guard' accessory because high-tops weren't available yet. I wore Vans almost exclusively until the mid-'80s. Vans has supported skateboarding since the very beginning, and never wavered in its commitment, even with massive mainstream success. I have always respected their integrity, so it is an honor to officially join forces and help continue to grow skateboarding culture in the most authentic way possible."
Prior to this latest signing, Hawk had an on-going partnership with Lakai since 2017 that included the release of his own signature skate shoe dubbed the Proto.
Recently, Vans announced its "Foot the Bill" program in support of small businesses that are currently affected by the coronavirus pandemic.