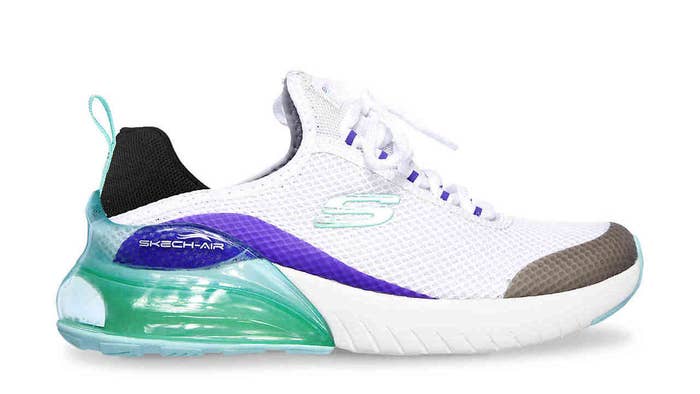 Skechers is once again facing legal issues with Nike, who alleges the brand has copied two more of its sneaker models.
According to Law360, the Swoosh filed a lawsuit against the California-based footwear company on Monday claiming that its Skech-Air Atlas, Skech-Air Stratus, and Skech-Air Blast designs imitate the Air unit of both the VaporMax and Air Max 270.
In a three-count complaint, Nike claims that Skechers' CEO Robert Greenberg has directed employees to take footwear design from the competing markets in what's described as "Skecherizing" in an attempt to gain market share. "Skechers intended to copy the claimed designs of the VaporMax patents by creating the same or similar overall impression as Nike's designs," according to Nike in the suit.
The complaint asks the California court for Skechers to award statutory damages to compensate Nike for the infringement or pay the total profit that it has made from its violation. The suit also demands the court to hinder Skechers from continuing to infringe other Nike designs, but an official ruling has not yet been made.
UPDATE (10/14): Today, Skechers has issued a statement regarding Nike's recent lawsuit on Twitter in connection to the designs of the Skech-Air 92, Skech-Air Atlas, Skech-Air Stratus, and Skech-Air Blast. The brand has denied all of the allegations made from the Swoosh stating that "Skechers respects the intellectual property rights of others but our much larger competitor continues to use its vast resources to stifle competition in the courtroom rather than compete in the marketplace."