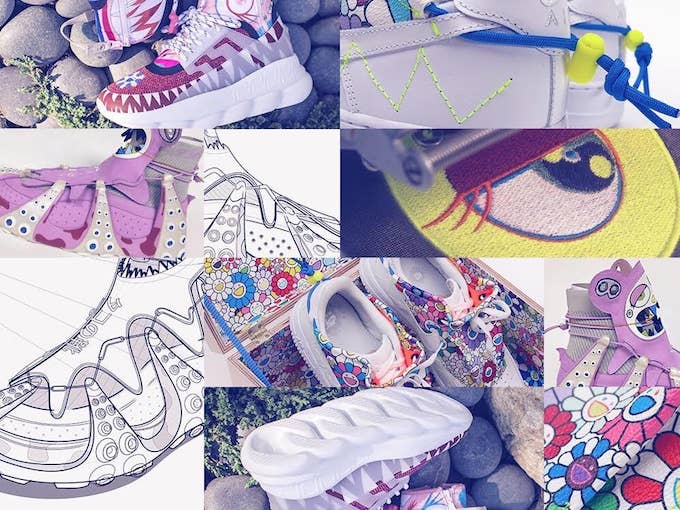 As part of his ComplexCon hosting duties, legendary artist Takashi Murakami will present the Sneakers for Breakfast art installation—a curated range of custom kicks by six prominent footwear designers/innovators.
The exhibit will feature the work of Mattieu Hagelaars, Daniel Bailey, Salehe Bembury, Helen Kirkum, Suzanne Oude Hengel, and David Mawdsley, who were tasked with creating their version of the "ultimate sneaker." With no restrictions. The designers took cues from Murakami's work: the Jellyfish Eyes, the Mr. DOB Octopus sculptures, and of course, his signature smiling flowers.
ComplexCon attendees can bid on each pair of custom sneakers in a silent auction this Saturday. Proceeds from the auction will go toward charity. You can check out some of the designs in the images below.
ComplexCon 2018 will go down this weekend in Long Beach, California. 
Mattieu Hagelaars