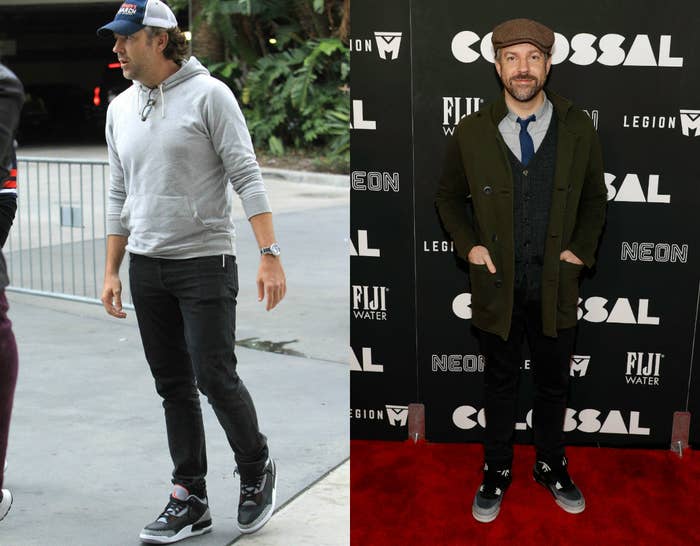 Jason Sudeikis is not in Kansas anymore. Since leaving America's heartland in the 1990s to pursue a career as a performer, Sudeikis has been on a steady ascent that's seen him move from the stages of Chicago's hallowed improv scene and through the vaunted halls of Saturday Night Live, all the way to where he finds himself today: On the cusp of bona fide movie stardom.
After energetic turns in smash comedies like We're The Millers and the Horrible Bosses movies, Sudeikis is plunging headfirst into drama with Kodachrome, a moving road movie in which he plays an emotionally hardened New York City record executive forced to reconcile with his dying father (played to grizzled perfection by Ed Harris). What emerges is a poignant father-and-son story about loss, photography and the power of forgiveness, which we spoke about at length during our recent conversation. But as anyone who's seen Sudeikis sitting courtside at a Knicks game can attest, there's perhaps no one as hoops- and sneaker-obsessed in Hollywood as Sudeikis. And there's no sneaker that means more to him than the Air Jordan 1, especially the banned black-and-red colorway. So naturally, we chopped it up about that, too.
Kodachrome premieres worldwide on Netflix and in select theaters April 20.
You're a huge sneaker head, so I'd be remiss if we didn't chop it up about sneakers.
It's crossed my desk many times to go do Sneaker Shopping, and I hope to in the future, if you want to let Joe [La Puma] know that. This just wasn't the right gig for that. I try to be targeted in what I do, but the next time I do something sports-related, [I'll go buy some kicks.]
You've said you got your the first Air Jordans in 1986. What did that mean for you as a kid growing up in Kansas?
Oh, man. There were a lot of cultural walls coming down across America. To have Run-DMC singing "Walk This Way" with Aerosmith, and the Beastie Boys coming out and being only a couple years away from Straight Outta Compton being released, that sneaker represented a culture that I wasn't aware of as a white kid from Kansas. Then the fact that it was worn by a guy that played that game so beautifully—it's cliche to use Jordan and Baryshnikov in the same sentence—but if you just look at the way he jumped from the free throw line versus anybody else who's ever done it, he looks like a friggin' dancer. It's remarkable.
So in a way those shoes changed the way you look at the world?
It was almost like Oz. It provided new colors to the palette of living, as corny as that sounds. I think it's fucking beautifully ironic that part of the reason it got banned is because it was only black and red—it had no white on there. And yet that palette is now iconic. It's its own word: "bred." I actually had the black, white, and red ones when I played and it looked ridiculous back then, because everyone was wearing Chuck Taylors or single-colored shoes. It was the same way that the all-black shoes, when the Fab Five wore them all those years later with the baggy shorts. That was the next shift in culture fashion-wise and also just the swagger that came with it.
Is there a link between the way you view basketball and performing?
One hundred percent. It's the ensemble of it all. The common goal. With art it's a little bit tougher and there's no scoreboard. The box office is not a scoreboard. But if you play really, really well together and you lose, that doesn't matter. If everybody works really, really hard in between "action" and "cut," then—I'm going to butcher the John Wooden quote, but, "Success is peace of mind, which is a direct result of self-satisfaction in knowing you made the effort to do your best to become the best that you are capable of becoming." And the work ethic that comes from playing team sports has certainly manifested my draw towards sketch improv and ensemble-based work.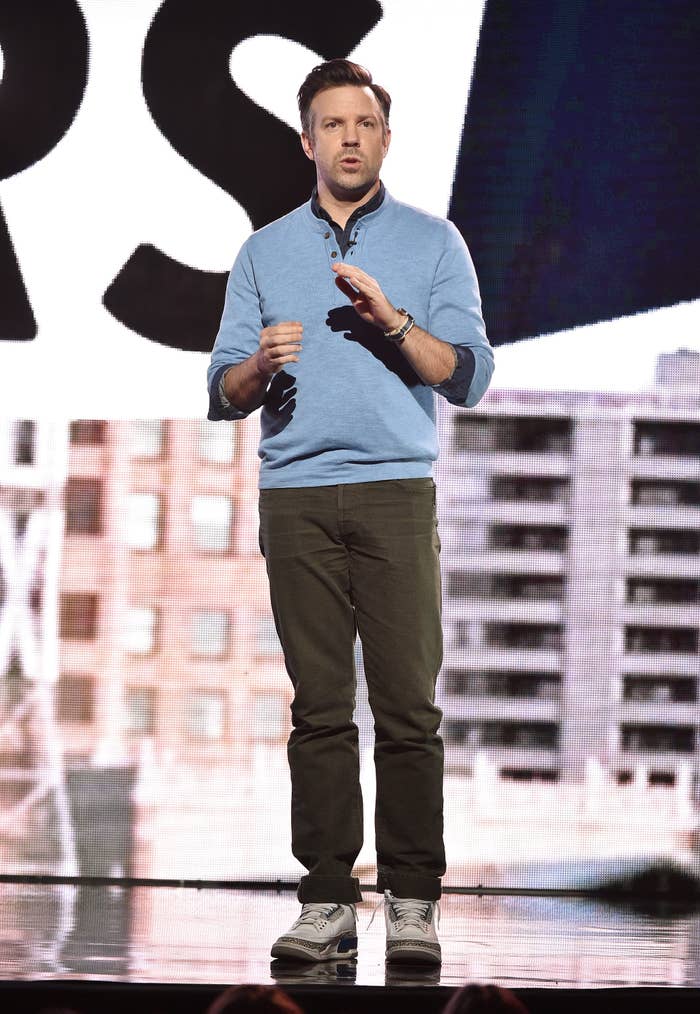 Basketball is largely improvisational, especially if you have a shitty coach.
Or a coach that trusts you a lot. We ran a motion offense, which is all improvising. It's nuts to think about. The coach that was at the school before I was there ran only set plays, a very stringent thing and that's just a different way to go through life. Basketball is my metaphor for all things. As you well know, some people not only don't have a knowledge of basketball, but have an adverse reaction to athletics in general, maybe based on their relationship to athletes in high school or whatever. I don't judge it because now I have a great opportunity to speak about oblique notions by using SNL as my metaphor. But at the end of the day, all I'm doing is switching vocabulary and speaking about a philosophy that was ingrained in me by trying to play well with others.
Your role in Kodachrome is a bit of departure from your comedic roots. Do you feel more or less comfortable doing drama?
I personally don't make a distinction between the two. I don't know much about acting training like many people do, so for me, I'm just trying to make it believable. Whether it's smuggling drugs, killing bosses, or going on a road trip with my estranged, dying father—whatever the case may be, I'm just trying to make it feel real for me and my scene partner. I just hope the camera finds some truth in there and the editor makes it look nice.
What is it about the road trip movie that makes it such a timeless genre?
I think people can empathize with it, because we've all been in cars, which is a lot different than riding horses. But, also the confined space. You're talking about an odd couple dynamic in many instances—people at odds. Even buddy cop movies work that way. So much of the connection and chemistry between the two people happen in a squad car. Even if a duo is in a place of paralysis emotionally, they're still physically moving forward. It provides this beginning, middle, and the end. The beginning is where you leave your house, the middle is where you get gas, and the end is where you hug your grandmother or deliver the drugs to your bad boss played by Ed Helms.
Did making this movie make you think about what kind of father you'd like to be?
I was thinking about it before that. You don't need to have a son to empathize with this movie and your father doesn't need to have passed away to empathize with this movie. If you've ever suffered any kind of loss—a breakup, a job—we very recently lost our dog, and as crazy as it may seem to compare a father to a dog, it's all loss. But oddly enough the movie comes out on my son's birthday and my folks are coming to town for the premiere, so my dad's going to watch this.
Will there be some tears shed?
It's going to be interesting. I just took him to go see Bruce Springsteen on Broadway and boy, oh boy. We cried silently shoulder to shoulder the entire time.