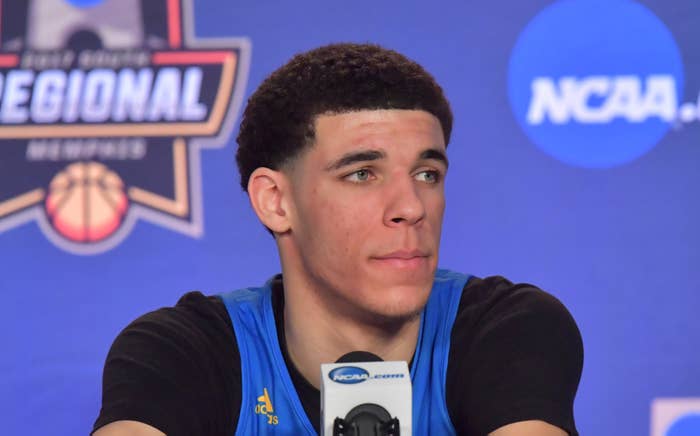 Future sneaker endorsements for Lonzo Ball aren't terribly promising at the moment. According to ESPN's Darren Rovell, Adidas, Nike, and Under Amour have all decided not to sign the projected first-round 2017 NBA Draft pick.
Ball's outspoken father LaVar was apparently steadfast in his conviction that one of the brands should license Big Baller Brand, his struggle label that offers only apparel for now.
While Nike co-founder Phil Knight said the brand was interested in Lonzo Ball at one point, longtime exec George Raveling recently called his father "the worst thing to happen to basketball in the last hundred years."
With the biggest sportswear imprints turning down a Lonzo Ball deal, his father says he's reaching out to Chinese brands like Peak and Li-Ning. He also claims he'll shop a deal to...Facebook.
LaVar Ball had already gone so far as to design a prototype for Lonzo's first sneaker, ESPN reports. What's more, he says he's been working on the shoe since the day his children were born.