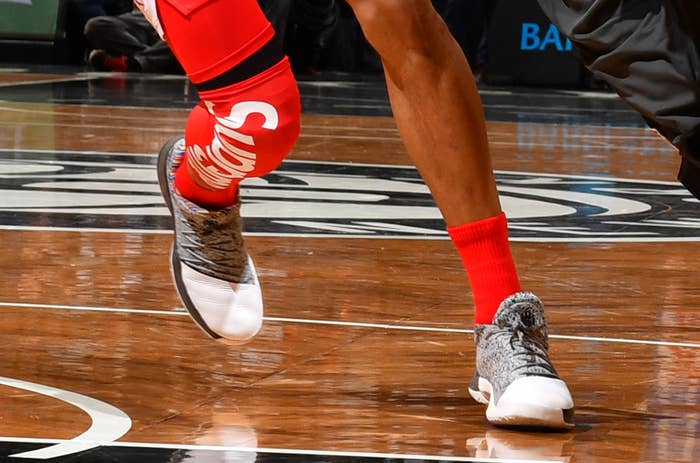 We have officially entered a new era of the NBA. The dawning of this chapter in the league's history was ushered in by Washington Wizards small forward Kelly Oubre Jr., who donned the Supreme x Nike NBA shooting sleeve in a game on Tuesday night. On his leg.
In a postgame interview, Oubre Jr. suggested that a trainer made him ditch the piece of hype apparel, despite it being an official NBA product. He also gave a poetic explanation for the bold choice.
"It's just something wavy, honestly," he said. "I don't know if it's too wavy for 'em."
It's unclear just how much waviness the league's uniform guidelines allow for, but it's possible Oubre Jr. exceeded that amount.
Supreme has more NBA gear in the works, and is said to be dropping a set of jerseys with Nike.