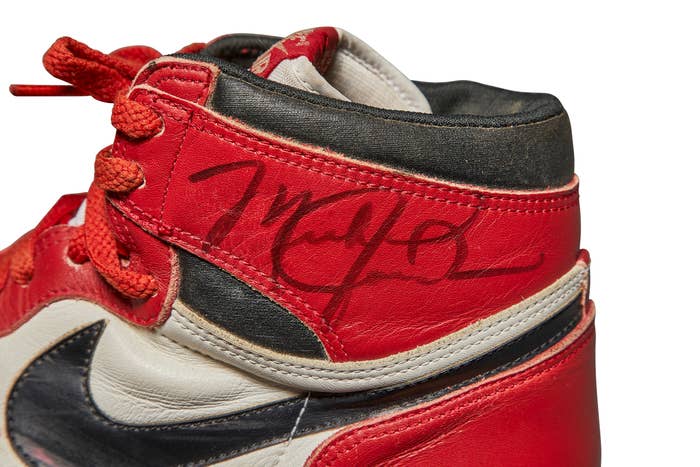 When you see Michael Jordan on TV doing superhuman things in Air Jordans, you buy a pair of Air Jordans. It's just that simple. That's how it worked when he was dominating the NBA with the Chicago Bulls decades ago, and that's how it works in 2020.
The fervor around ESPN's The Last Dance, a documentary miniseries about Jordan and live-sports surrogate in the time of coronavirus, proves that witnessing the man play still motivates sneaker sales. In addition to spikes in Air Jordan interest and prices on the resell market, the series has resulted in one surprise retro release and the unearthing of a treasured pair of original player exclusive Jordans at auction house Sotheby's.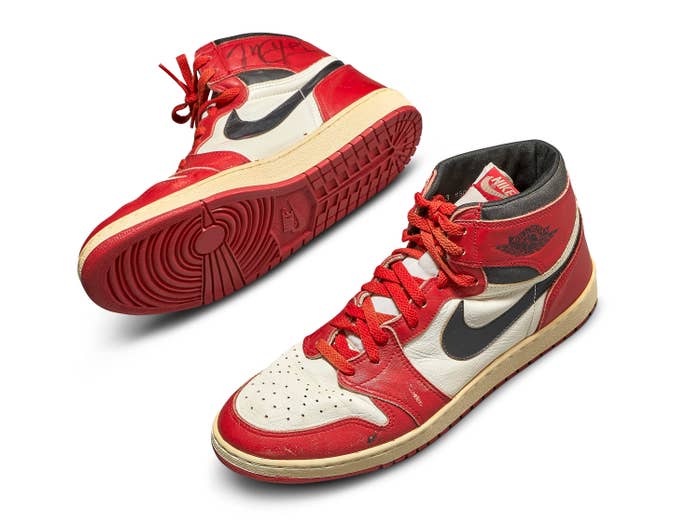 On StockX, the resell platform that lets users track historical pricing on sneakers and treat their collections like portfolios, the "Chicago" Air Jordan 1 retro from 2015 has enjoyed a 50 percent spike in its aftermarket price since the series began. The shoe, original retail price $160, has had an average resell price of $1,310 in the past week. This comes after an episode on Sunday prominently featuring Jordan wearing that exact colorway. On that day, StockX saw the highest single-day traffic on its Jordan 1 page in company history, the company says.
Jordan sales as a whole are up 40 percent compared to the previous month on StockX since The Last Dance premiered on April 19. The company has also seen spikes in traffic of 68 percent on average to its Air Jordan pages every Sunday, coinciding with the release of new episodes.
"In this case, there's pretty much no question that we've had a strong material effect on Jordan sales pretty much across the board," says Jesse Einhorn, a senior economist at StockX. He explains that there are almost never real-world events that affect the resell market like this, citing the rise in prices on Toronto Raptor Kawhi Leonard's New Balances during the NBA Finals in 2019 as another rare example.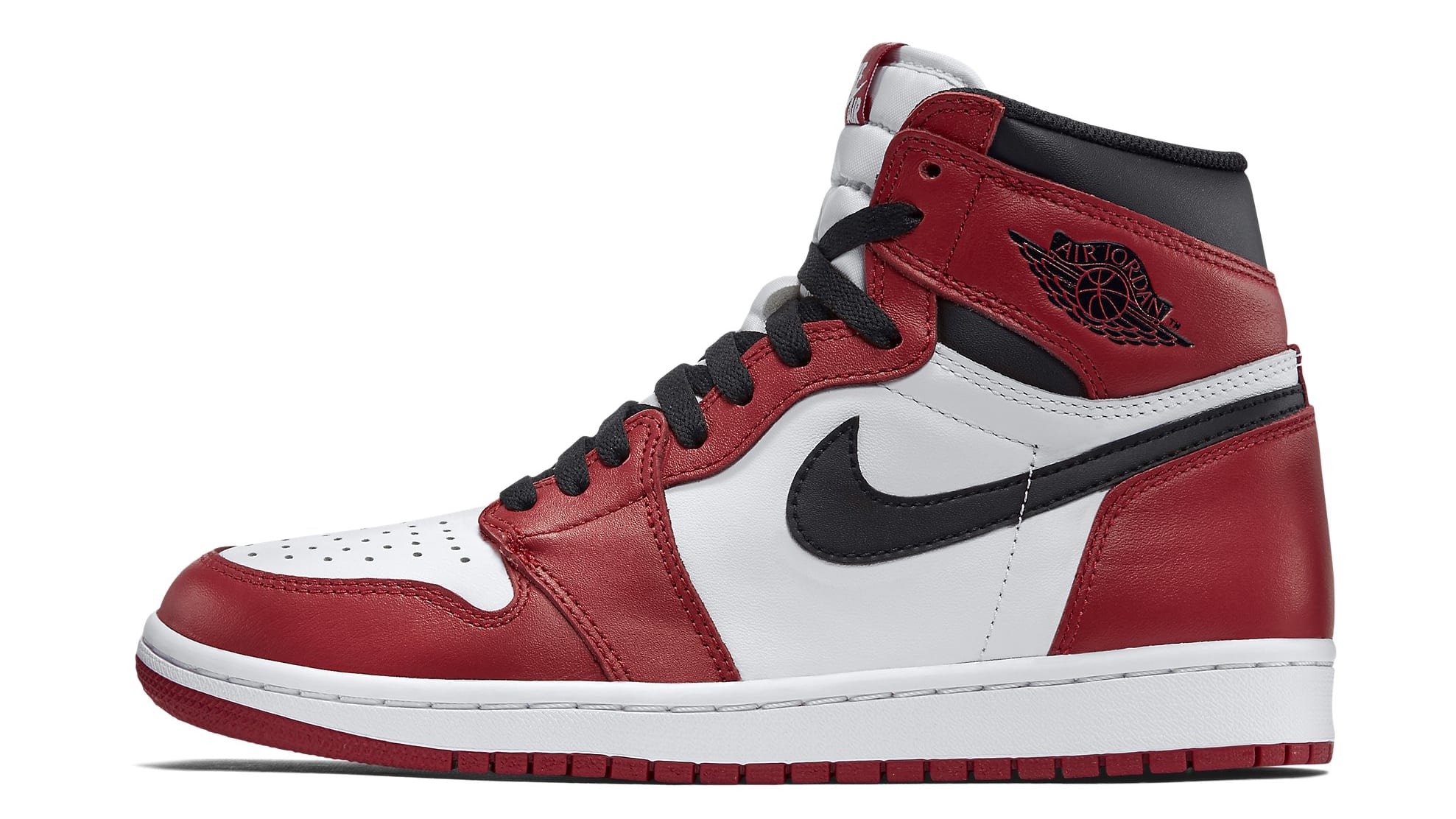 According to Einhorn, the "Banned" Air Jordan 1 from 2016 and "Slam Dunk" Jordan 3 from 2018 each rose about $100 in resell price since the debut of The Last Dance. On a smaller scale, StockX has also noticed a surge in spending on memorabilia and sneakers tied to Scottie Pippen, who features prominently in the show.
This kind of activity isn't restricted to that platform. A spokesperson at Goat, another of the most popular avenues for buying and reselling scarce shoes, says it's seen a 68 percent increase in Air Jordan sales since the show's premiere. It may, however, be restricted to sneaker collectors and people willing to pay well over retail prices for shoes. According to retail analyst Matt Powell on Twitter, The Last Dance hasn't had any impact on athletic footwear on a retail level. This comes despite Nike's surprise drop of the "Fire Red" Jordan V, a retro colorway it released on the SNKRS app right when the first episode aired. Still, for those who pay the sometimes wild prices for deadstock gems from Jordan's long footwear legacy, it's an exciting time.
"I bought the 'Chicagos' that he wore. I just bought another couple pair—one for the collection and one for my own personal use," says Miles Nadal, the 62-year-old Canadian entrepreneur who spent $1.3 million on sneakers at Sotheby's in 2019. The sum was split up between the $850,000 he paid for a 99-pair lot in a private sale and the $437,500 he paid at auction for an unworn 1972 Nike Waffle Racing Flat "Moon Shoe." The latter purchase made history as the single most expensive sneaker ever upon its sale.
Nadal, who wasn't much of a sneaker collector before his historic purchases at Sotheby's, says he's become a sneaker "appreciator" and that he's added hundreds to his collection since last year. Some of these will join the Sotheby's haul at the Dare to Dream Museum in Toronto, which he owns, and some are for him and his family to wear. Nadal now employs a sneaker expert to help him procure shoes.
"I don't know where he gets them," he says of his curator. "I just tell him what I want and he goes and finds them for me."
How far will Nadal go in securing the most expensive sneakers the secondary market has to offer? Testing that this month is Sotheby's second-ever sneaker offering, which opens Friday morning and runs until May 17. The firm is selling an original pair of the "Chicago" Air Jordan 1 made exclusively for Michael Jordan in 1985, an item it anticipates will fetch between $100,000 to $150,000. The game-worn sneakers come from the collection of Jordan Geller, the previous owner of the 1972 Nike Waffles Nadal purchased last year.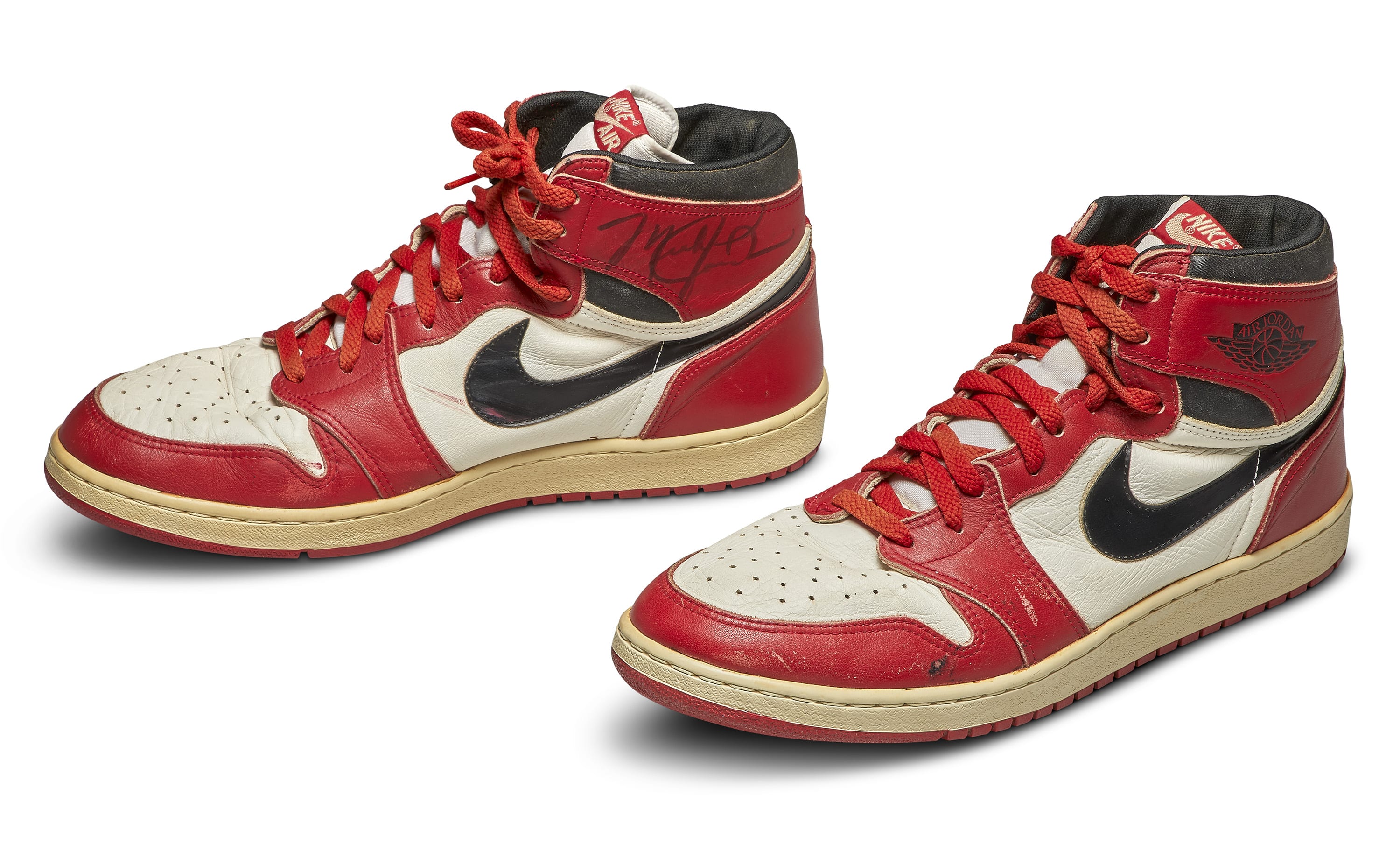 The keenly timed auction trades on the same Last Dance-adjacent nostalgia as those "Chicago" Jordan 1 2015 retros moving swiftly in price on StockX, albeit at an entirely different level. The pair is distinct from retail versions, using red laces, longer Swooshes on the sides, and a unique mid-cut height. It also features Jordan's signature on the right shoe. Like the original pair of black and red Nike Air Ships the Chicago Bulls legend wore, it's the kind of sneaker you hope to see coaxed out of a dusty box somewhere on an occasion like this. It's the sort of footwear relic that has helped establish vintage shoes as an area of interest for Sotheby's clientele.
"As a collecting category, rare and vintage sneakers is growing tremendously," says Brahm Wachter, Sotheby's director of eCommerce development, "and our collectors are increasingly taking notice of sneakers as objects of fine art and design in their own right."
The company wants to build momentum with its sneaker sales, Wachter says, and has plans for more through 2020 and into next year. It's hoping it can introduce a new audience to Sotheby's through pieces like the original "Chicago" Jordan 1 player exclusive, and the shoe certainly has the crossover appeal. It taps into the captive audience of The Last Dance (the episodes are drawing an average viewership of just under 6 million in their first night out) while also being a grail to true collectors who care about minute details like the "Tong Yang Player Sample" designation on the inside.
Most of that audience can only dream about the 1985 PE, though, given the six-figure sum that Sotheby's is anticipating. For the shoppers still on StockX in search of the more palatable prices for the 2015 retro of the "Chicago" Jordan 1, is the series-driven surge around the shoe permanent, or will it fall as Jordan the man fades back into memory?
Einhorn is hesitant to draw a conclusion about the near future of the market. After the Raptors and Leonard won the NBA Championship in 2019, resell prices on items with his name attached quickly cooled down. Still, the action around Jordan items right now is unprecedented.
"I don't know if this will sustain itself long-term," he says. "But, I don't know, we've got two more weeks of documentaries, right? So who knows."