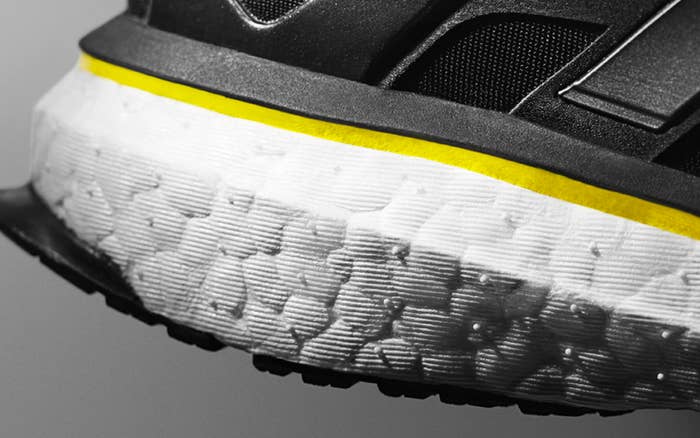 Adidas wants to stop Puma from producing its Boost-like "NRGY" line of sneakers, but German courts aren't letting it happen.
Fortune reports that adidas sought an injunction to stop Puma from selling shoes from its NRGY line and lost its case in Duesseldorf regional court today.
Puma was working with BASF, the same company that developed adidas' Boost technology, until it struck an exclusive deal with adidas over the cushioning tech in 2011. After that, Puma found a new partner in Huntsman Corp and launched its NRGY line in 2014.
Neil Narriman, head of intellectual property at Puma, says the brand has held back on bringing many of its NRGY designs to market in light of the litigation, but that it will move forward with promoting the Boost rival.