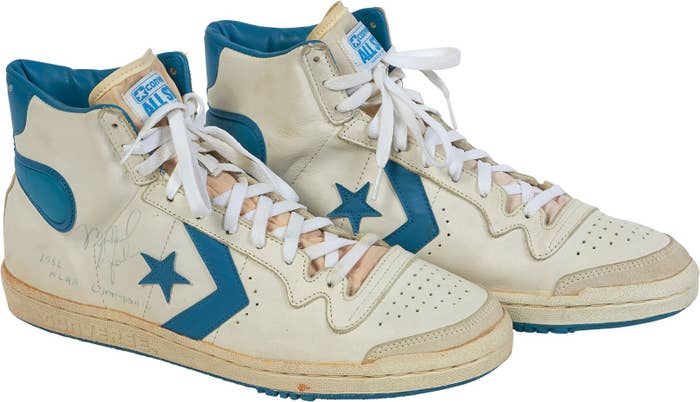 A big money maker for memorabilia auction houses in recent years, another pair of Michael Jordan's game-worn Converse sneakers from college are up for grabs.
According to Lelands, host of this particular lot, these Fastbreak Highs were worn by Jordan sometime during North Carolina's championship season in 1982—though not in the actual National Championship game. The dual-signed shoes are said to have been gifted to a Burlington store owner by Jordan shortly after his freshman year. Later, that person handed them over to a friend, who gave the shoes to a consignor in 2006. Now they're being auction off with a current bid of $15,000.
Last year, a pair of Jordan's Converse from the 1984 Olympics sold for more than $190,000.
Bidding ends on March 23 at 10 p.m. EST. Visit lelands.com for your chance to own a piece of basketball history.